The start of the school year always means stretching the budget for Troy Farrell, active duty Air Force for 10 years, and his wife Talia. Their oldest child, Jayda, is in the third grade, and their youngest, Jordan, just started kindergarten in fall 2019. With school supply lists costing hundreds of dollars, the family tries to prepare.
"I like to budget in a way where if I know something is coming up so throughout the year, I'll buy a little thing here and there," Talia said. "But some things aren't available through the year."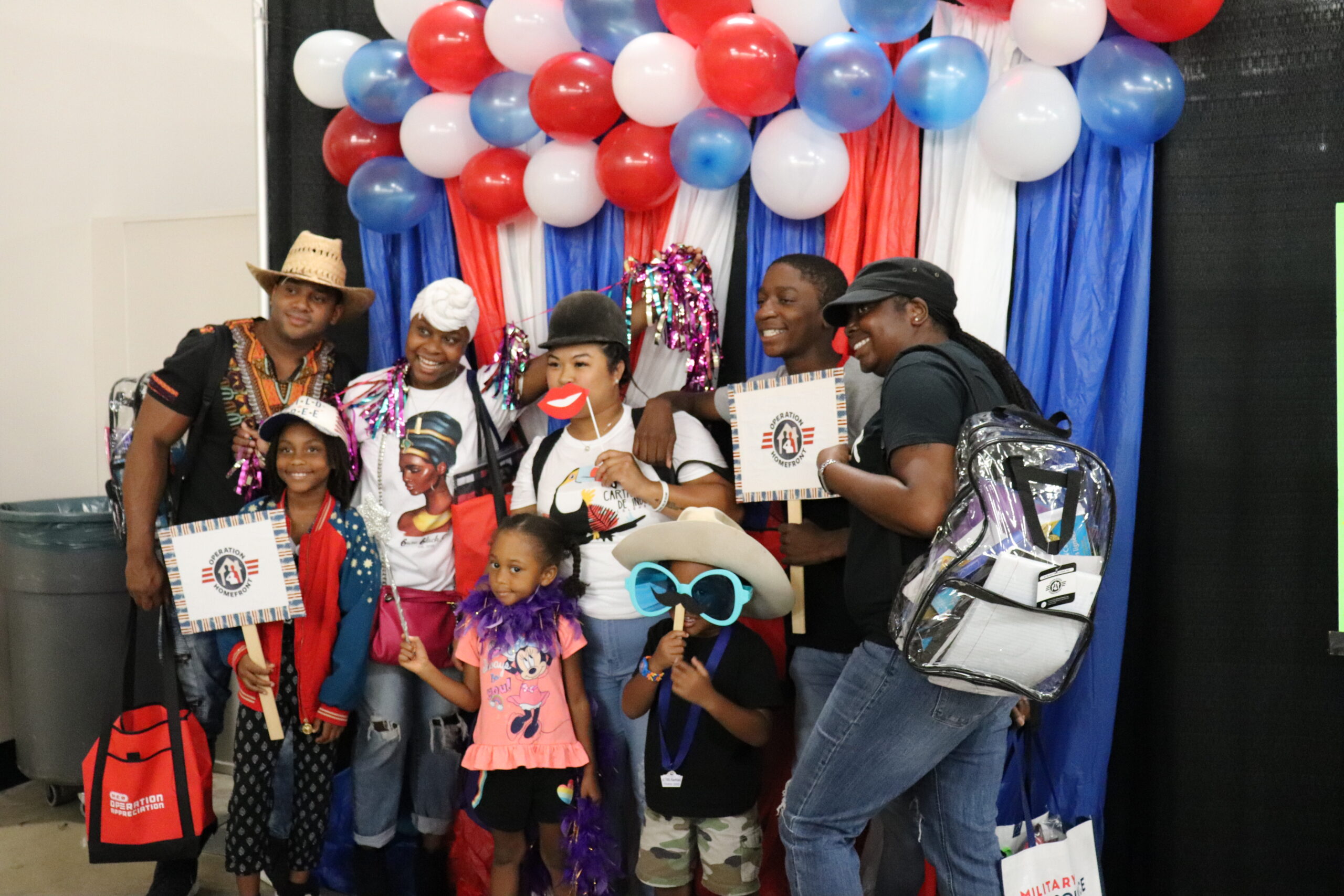 The 2019 school year brought something different for Talia and her family. After her husband's co-worker told them about Operation Homefront's Back-to-School Brigade, the Farrells signed up for the San Antonio, Texas, event.
The Farrell family attended the event with friends. Talia, unsure what to expect, said she was delighted by all the resources available, the fun activities, such as face painting, and of course, the great backpacks provided by generous Operation Homefront supporters.
Her kids loved their new gear, she said, and the family hopes the event will become a tradition for them, as long as it's held where they are stationed.
"This is a great opportunity for military families," Talia said. "Great supplies, great information, love it all. This is beyond our wildest dreams. We truly appreciate it. This is something we all benefit from and it's very, very necessary."