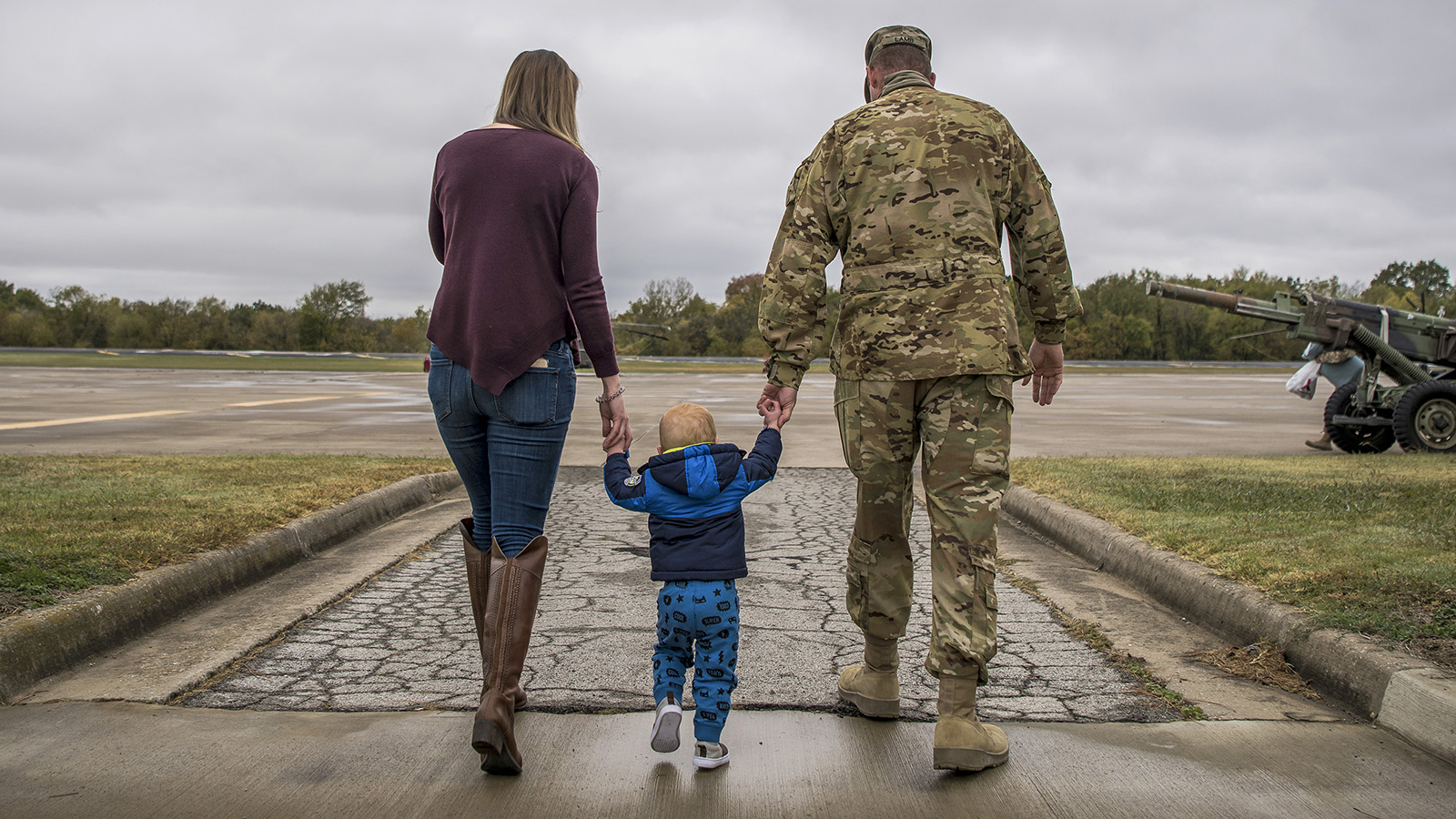 About Us
Operation Homefront is a national 501(c)(3) nonprofit whose mission is to build strong, stable, and secure military families so they can thrive — not simply struggle to get by — in the communities they have worked so hard to protect.
For over twenty years, we have provided programs that offer: RELIEF (through Critical Financial Assistance and transitional housing programs), RESILIENCY (through permanent housing), and RECURRING FAMILY SUPPORT programs and services throughout the year that helps military families overcome the short-term bumps in the road so they don't become long-term chronic problems. Operation Homefront has consistently earned high ratings from leading charity rating services, including Charity Navigator, which gave Operation Homefront 4 Stars for 11 consecutive years for superior service and accountability. At Operation Homefront, 88 percent of expenditures go directly toward delivering programs and services to the military families who need it most.
Overview, mission, vision, & values
MISSION
Build strong, stable, and secure military families so they can thrive—not simply struggle to get by—in the communities that they've worked so hard to protect.
VISION
To be the provider of choice for short-term and Critical Financial Assistance, long-term stability and recurring support programs to military families.
VALUES
Do What's Right: Our actions must always reflect the best interests of the military families we seek to serve.
Respect Others: Recognizing the multiplicative power inherent in a diverse workforce, we place a priority on creating a collaborative, trust-based working environment that values dignity, teamwork, and each individual's contribution to our collective mission.
Perform With Excellence: Our troops and their families work tirelessly to protect the freedoms we enjoy daily and they deserve our very best efforts to support them. To do so, we must stay focused on our mission, be accountable and strive to exceed their expectations.
Gratitude: As a conduit by which Americans are able to show their appreciation for all that our military community does on our behalf, we must reflect this appreciation and be grateful to all who help us accomplish our mission.
KEY PROGRAMS
By connecting the American donor community to our military families through a robust array of valued and life-changing programs that address the specific short-term and Critical Financial Assistance, long-term stability, and recurring support needs they experience, Operation Homefront is able to help military families overcome many of the challenges inherent in military life. The result: stronger, more stable, and more secure military families. Our programs include:
SHORT-TERM CRITICAL FINANCIAL ASSISTANCE (RELIEF)
Critical Financial Assistance* for food, utilities, home repairs, rent/mortgage payments, etc.
Rent-free transitional housing for wounded service members
Transitional Homes for Veterans
LONG-TERM STABILITY (RESILIENCY)
Mortgage-free homes awarded across the U.S.
RECURRING FAMILY SUPPORT
Baby showers to help new military moms welcome the newest member of the family
Homefront Celebrations to recognize military spouses
Holiday programs to provide meals and toys
Backpacks filled with school supplies for military kids
*Critical Financial Assistance is in the form of checks paid directly to mortgage lenders, auto mechanics, contractors, hospitals, doctors, and other providers.
OUR IMPACT
over 160,000
holiday meals to military and veteran families.
700 families
housed in Permanent Homes for Veterans surpassing over $102M in deeded home equity to military families.
$37 million
given in relief through the Critical Financial Assistance program with over 53,000 requests fulfilled.
$55 million
saved in school supplies for parents. Provided over 500,000 backpacks with school supplies to military children.
Leadership and Board of Directors
Corporate Partners
From small companies with big hearts to Fortune 500 corporations with thousands of employees, Operation Homefront is grateful to our corporate partners and their commitment to improving the lives of military and veteran families in our communities.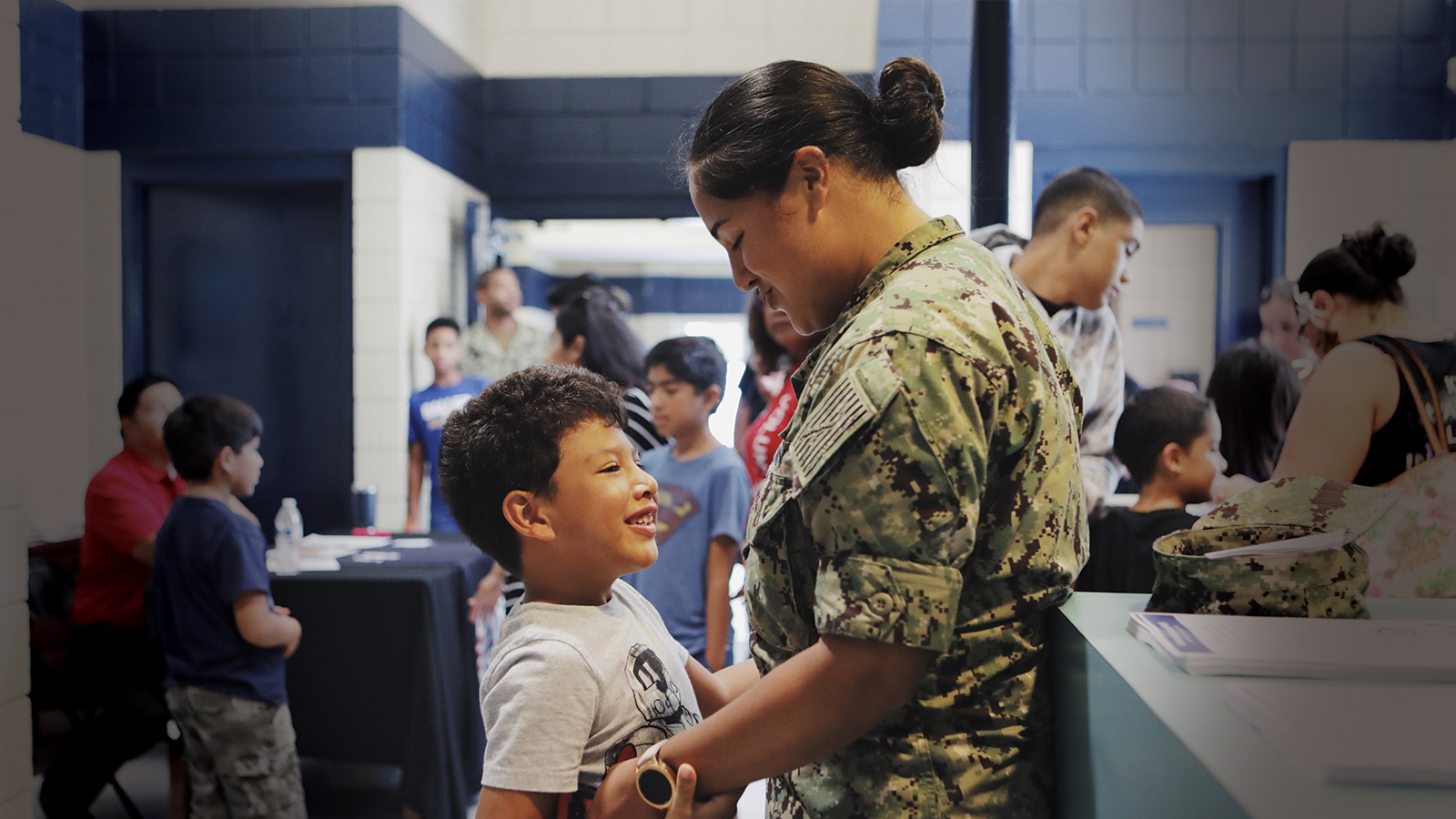 Sign up
Sign up to receive all the latest news from Operation Homefront.