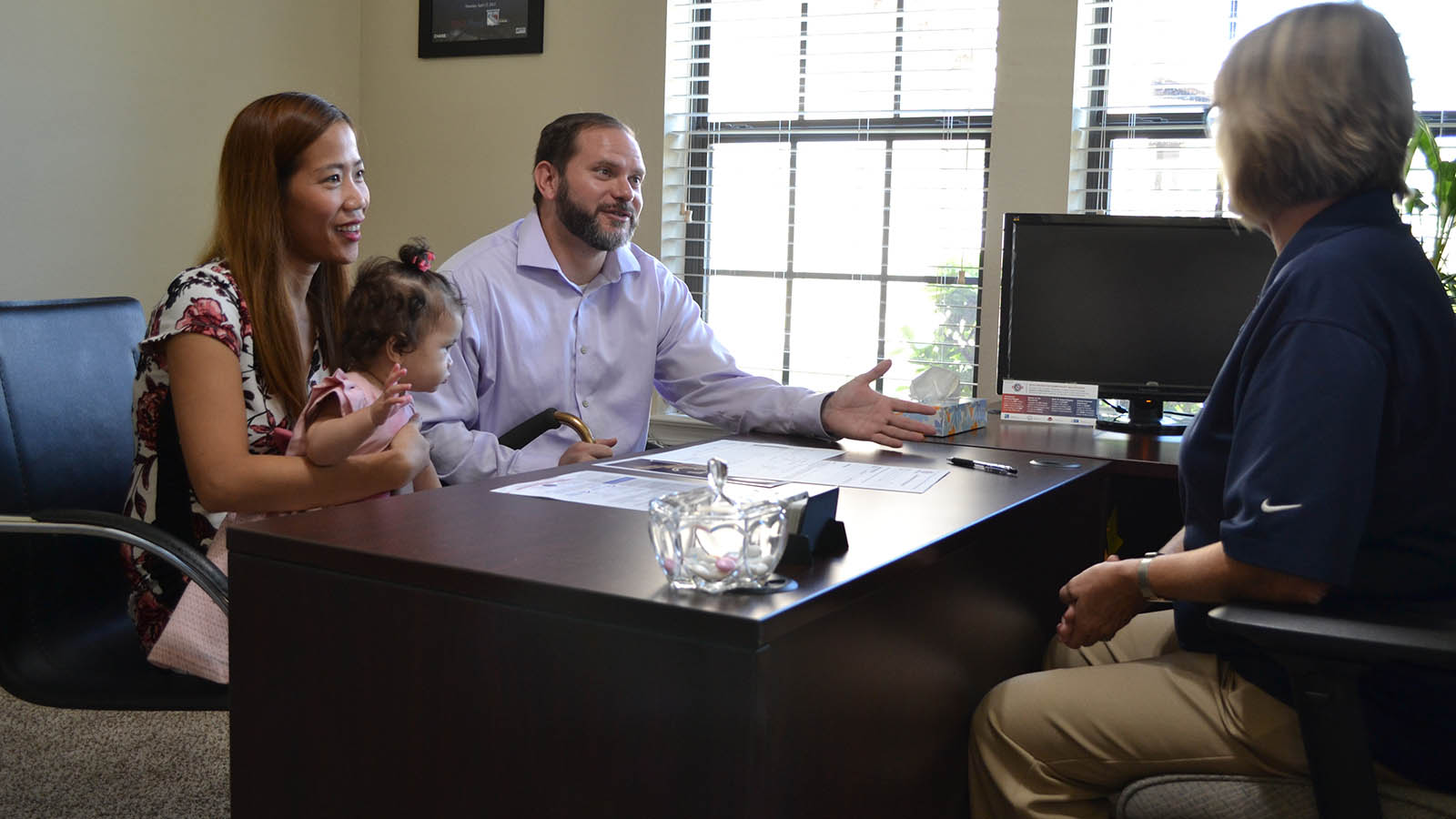 Critical Financial Assistance
Do you need help with overdue bills, repairs, or other critical family needs? We may be able to help!
If you are active duty, deployed, a veteran, or are a wounded, ill, or injured service member or veteran with a service-connected wound, illness, or injury — and meet our criteria — you may be eligible for assistance from Operation Homefront's Critical Financial Assistance.
Please review our eligibility criteria to determine if you are eligible. If you have questions about your eligibility, view the list of FAQs or please call us at 1-877-264-3968 (toll-free).
Application Process
STEP 1: Submit your application for initial processing by creating an account or logging in to our portal My Operation Homefront.
STEP 2: We will review your application and contact you for any additional information.
STEP 3: Case is evaluated and, if approved, you will be notified.
PLEASE NOTE: We are currently experiencing a high volume of requests for assistance. As a result, you may encounter some delay in the processing of your case. We appreciate your patience.
Documents Needed to Apply:
Wounded, Ill, or injured
DD214 (if discharged)
Line of duty documentation or other official record of a wound, illness, or injury being sustained in the line of duty
Documentation of all household income
Deployed
Copy of deployment orders
Documentation of all household income
General
Military ID
Documentation of all household income
Click the "Get Started" button below to go My Operation Homefront and create an account or log in to start your application for assistance.
---
We are grateful to the following partners who support our Critical Financial Assistance program and help military families get through their short-term, financial struggles so they do not become long-term chronic challenges.