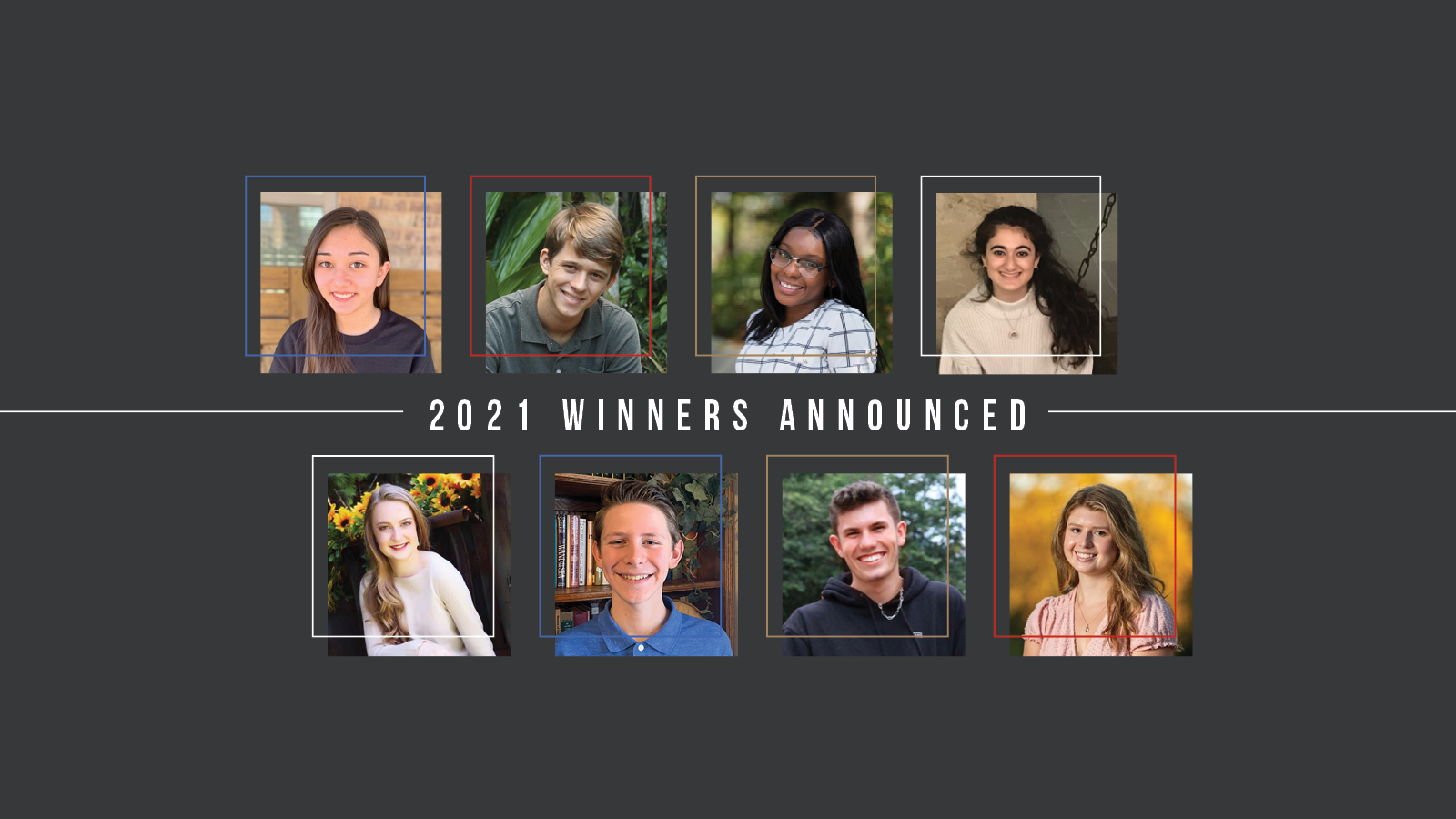 Military Child of the Year®
Now in its 13th year, the Military Child of the Year® Award reflects the positive impact that these impressive young people have made on their military families, their schools, and their communities.
The annual awards recognizes eight outstanding young people ages 13 to 18. Of those, seven will represent a branch of the armed forces — the Army, Marine Corps, Navy, Air Force, Coast Guard, National Guard, and Space Force — for their scholarship, volunteerism, leadership, extracurricular involvement, and other criteria while facing the challenges of military family life.
All eight Military Child of the Year® Award recipients will be flown with a parent or guardian to Washington, D.C., to be recognized at the April 2021 gala, during which senior leaders of each branch of service will present the awards. They also will receive $10,000 each, a laptop computer, and other donated gifts. In addition, the Military Child of the Year® Award for Innovation recipient will meet with a team of Booz Allen employees for project support. This award goes to a military child who has designed a bold and creative solution to address a local, regional or global challenge.
Melissa Stockwell Congratulates our Award Recipients
Miss the premier video of the Awards Gala? Watch it here.
Announcements
Recipients of the 2021 Military Child of the Year® Award Announced! Click here to see the list!
Click here for the list of 2020 Military Child of the Year® Recipients