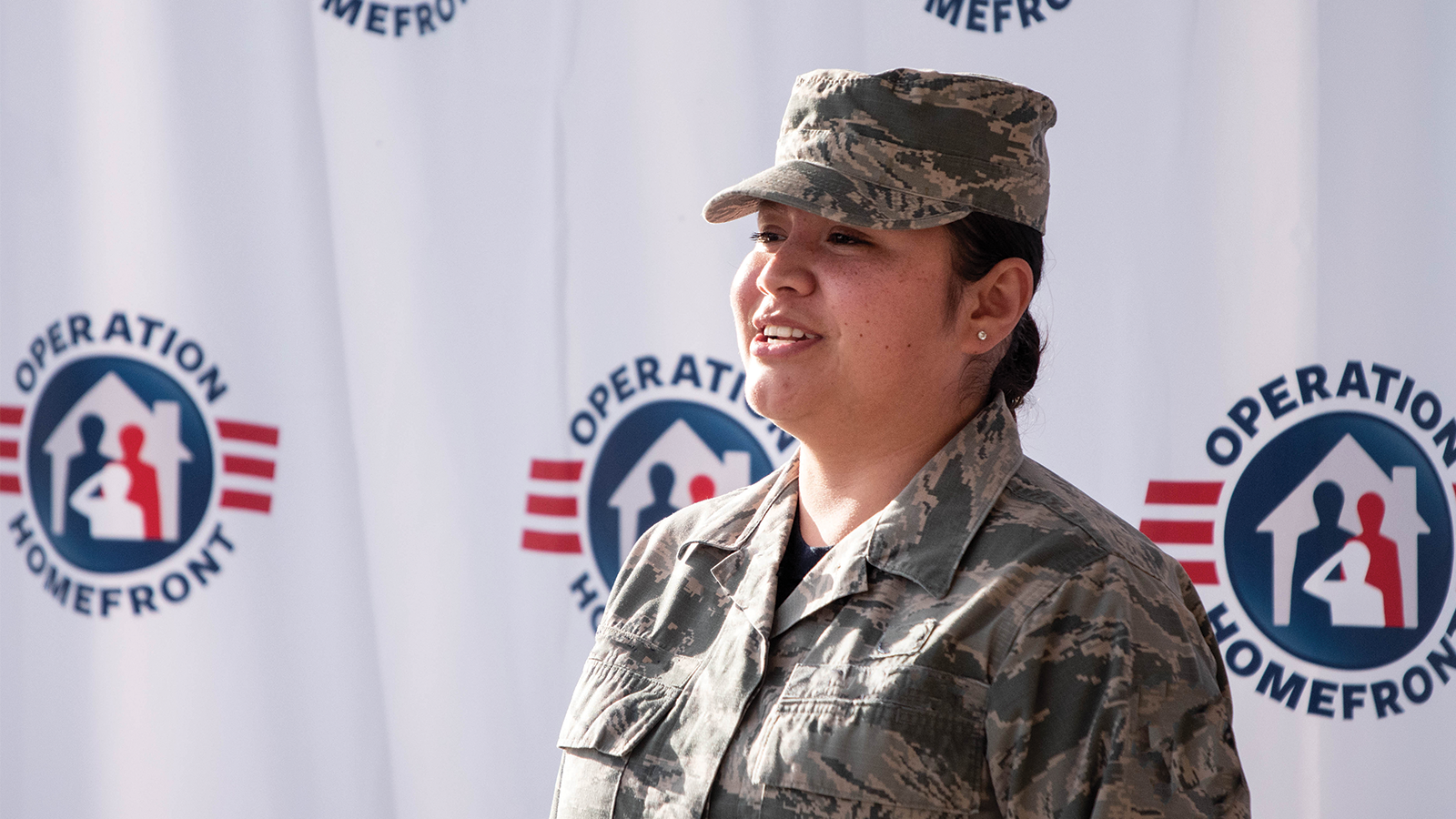 Our Stories
When military families are struggling to make ends meet, Operation Homefront is there to help. Below are stories from military families, corporate and foundation partners, and volunteers who help bring our mission to life.
Stories from the Homefront
Operation Homefront and Meritage Homes welcomes the Shreves family to their new home as part of the Homes on the Homefront program.
January 29, 2020