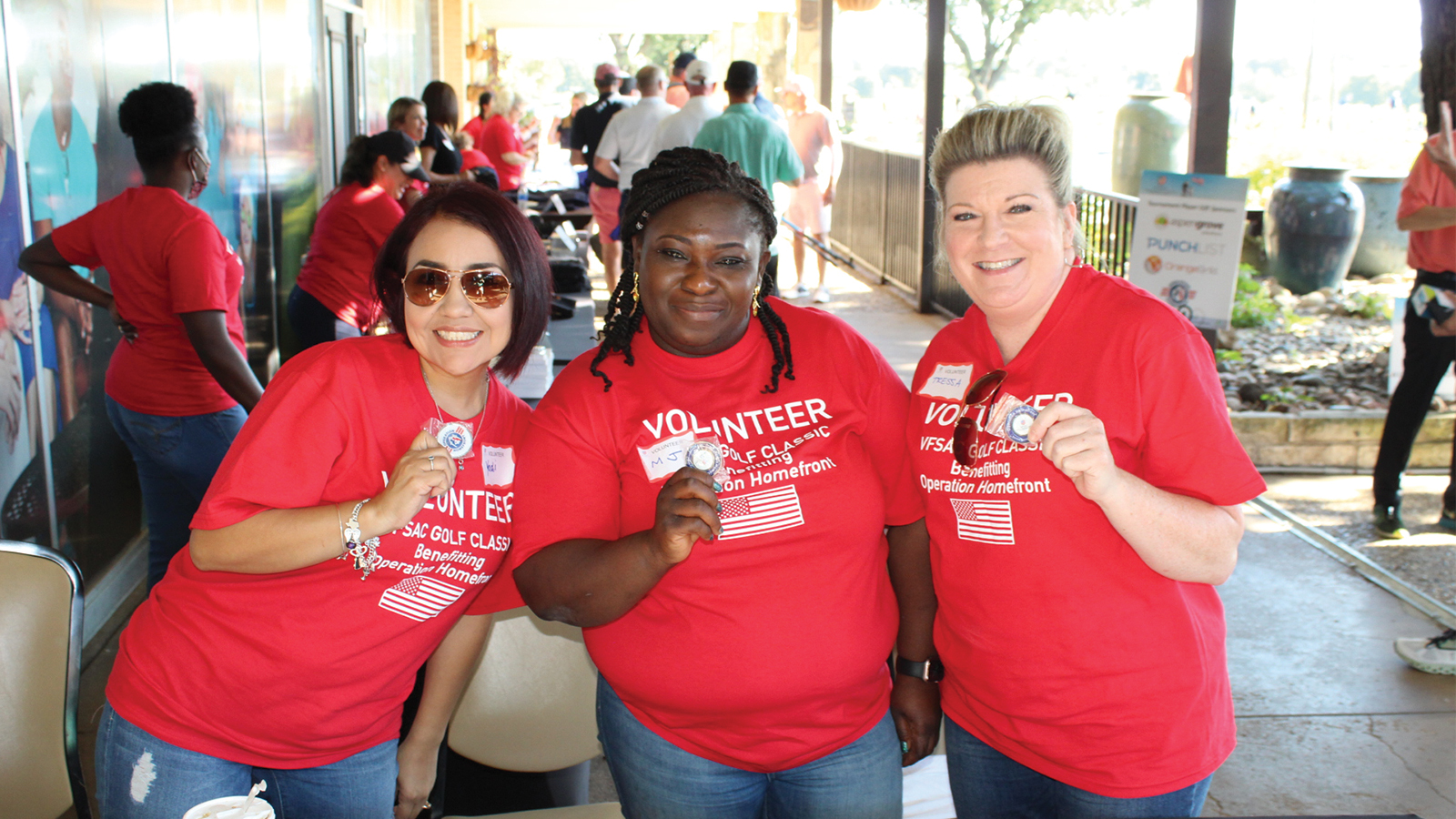 Volunteer
Operation Homefront relies heavily on our more than 4,000 volunteers who support our mission and help us deliver our programs. Their commitment and support is what allows Operation Homefront to make a real and positive difference in the lives of our military families and veterans.
Become a Part of Our Volunteer Reserve
This cadre of trained volunteers agree to be activated in time of need. In the Reserve Corp, a volunteer can serve as often as they like or only for certain events of their choosing.
Volunteers can progress through different levels, according to the training required.
Corporate volunteers can also be included in this opportunity if they wish to be involved in a more customized manner.
Use the map below to find current volunteer opportunities in your area:
Download our FAQs page to read more about the types of volunteering available.
Volunteer Reserve
4,000+
supporting our mission.
Volunteer Hours
96,600
served in 2021.
Value of
2.4M
in in-kind support.
Meet Our 2021 Volunteer of the Year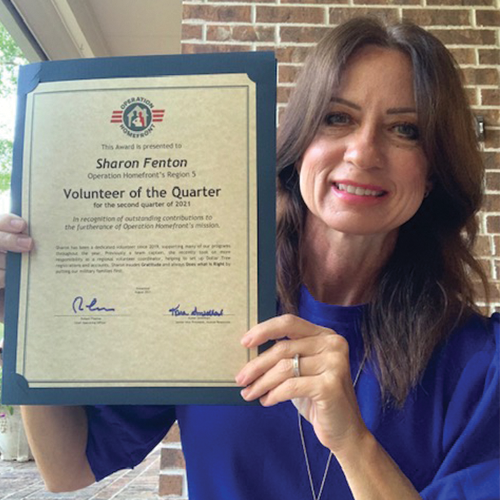 Sharon is from Texas and has volunteered for OH since 2019. In 2020, wanting to take a more active volunteer role, she became a Team Captain and in 2021 became a Volunteer Administrator support Region 5. Sharon supports eight states between Florida and Texas recruiting volunteers for events, conducting surveys, and assisting with other administrative duties. Additionally, Sharon helps steward relationships with Dollar Tree staff by organizing the pick-up of donated items for Operation Homefront's Back-to-School Brigade and Holiday Toy Drive programs.
Sharon would like to encourage everyone to consider being a volunteer. "The feeling that you get by volunteering is incredible. They did their service to the country, so we need to do our service to them." This is how Sharon serves her country – by serving military and veteran families at Operation Homefront events.
Congratulations to Sharon, our Volunteer of the Year!