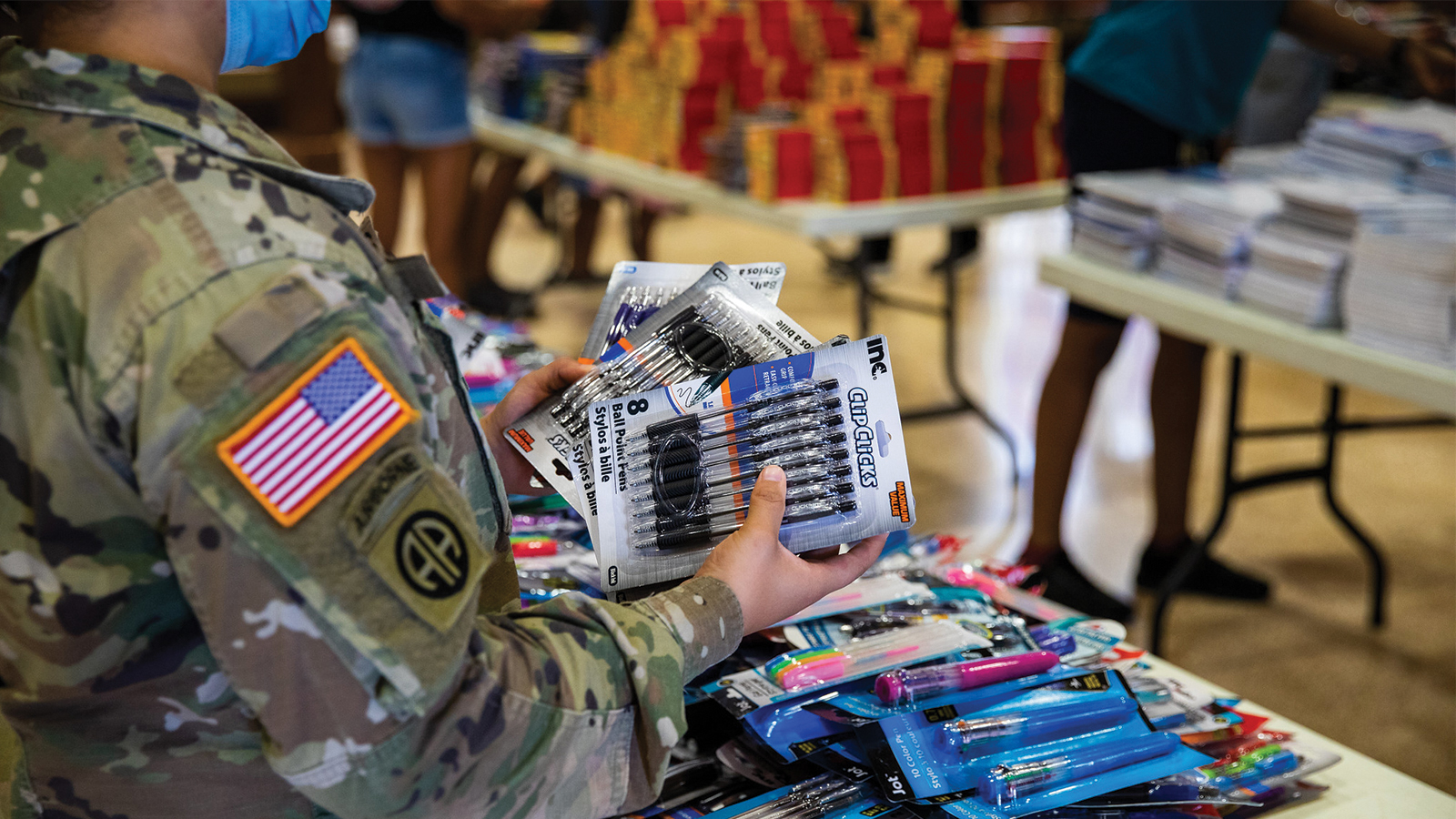 Back-to-School Brigade Family Events
The Back-to-School Brigade® is an annual nationwide campaign by Operation Homefront that collects and distributes school supplies to eligible dependents of service members. Through this assistance program, military children receive free back-to-school supplies, including backpacks, to help them start the new school year on the right foot. The Brigade Backpack program has been a tremendous success since its inception, with Operation Homefront distributing over 500,000 backpacks to military children, saving military families nearly $55M in school expenses.
This program is a crucial resource for military families who may face financial hardship or other challenges as they navigate the back-to-school season. The Brigade Backpacks provided through the program are of high quality, ensuring that children have a durable and reliable backpack to carry their supplies. The program also includes a range of other school supplies, such as pencils, paper, and other essential items, to help children succeed in the classroom.
Thank you for everyone who participated in our Back-to-School Brigade® 2023 events! Your support allowed for thousands of military children to get back to school with much needed supplies. Visit our events page or join our Facebook community to find a Back-to-School Brigade® event near you next year.
Operation Homefront is honored to be able to provide back-to-school supplies free to our military families. Supplies are limited and are on a first-come, first-served registration process. Please note that these events are for DEERS enrolled military dependent children only who will be in Kindergarten through 12th grade for the school year. 
GET INVOLVED AS A SUPPORTER
Our collection bins can be placed in your office, store, church, or school – we will provide the signage. Just contact your local field office.
You can collect supplies and gift cards at your company and we will use them next year.
Help us distribute supplies in your area.
Become a volunteer and help pick up donated school supplies from a local location (volunteer sign-up opens in early June).
Make a tax-deductible donation to help military families through our Back-to-School Brigade® and other programs.
Follow us on Facebook for up-to-date information on all the great things happening at Operation Homefront.
Partners
Over the past 13 years, Dollar Tree Inc. and Operation Homefront have worked together to collect and distribute school supplies to military children each school season. Their partnership has been instrumental in the success of the program, allowing it to reach more families and make a greater impact.
Operation Homefront recognizes the importance of partnerships and collaborations in delivering effective assistance programs to military families. The organization welcomes partnerships with organizations and individuals who are interested in supporting the Back-to-School Brigade® and other programs. Those interested in becoming a partner, contact the Development Team to learn more about how to get involved and make a positive impact in the lives of military families.