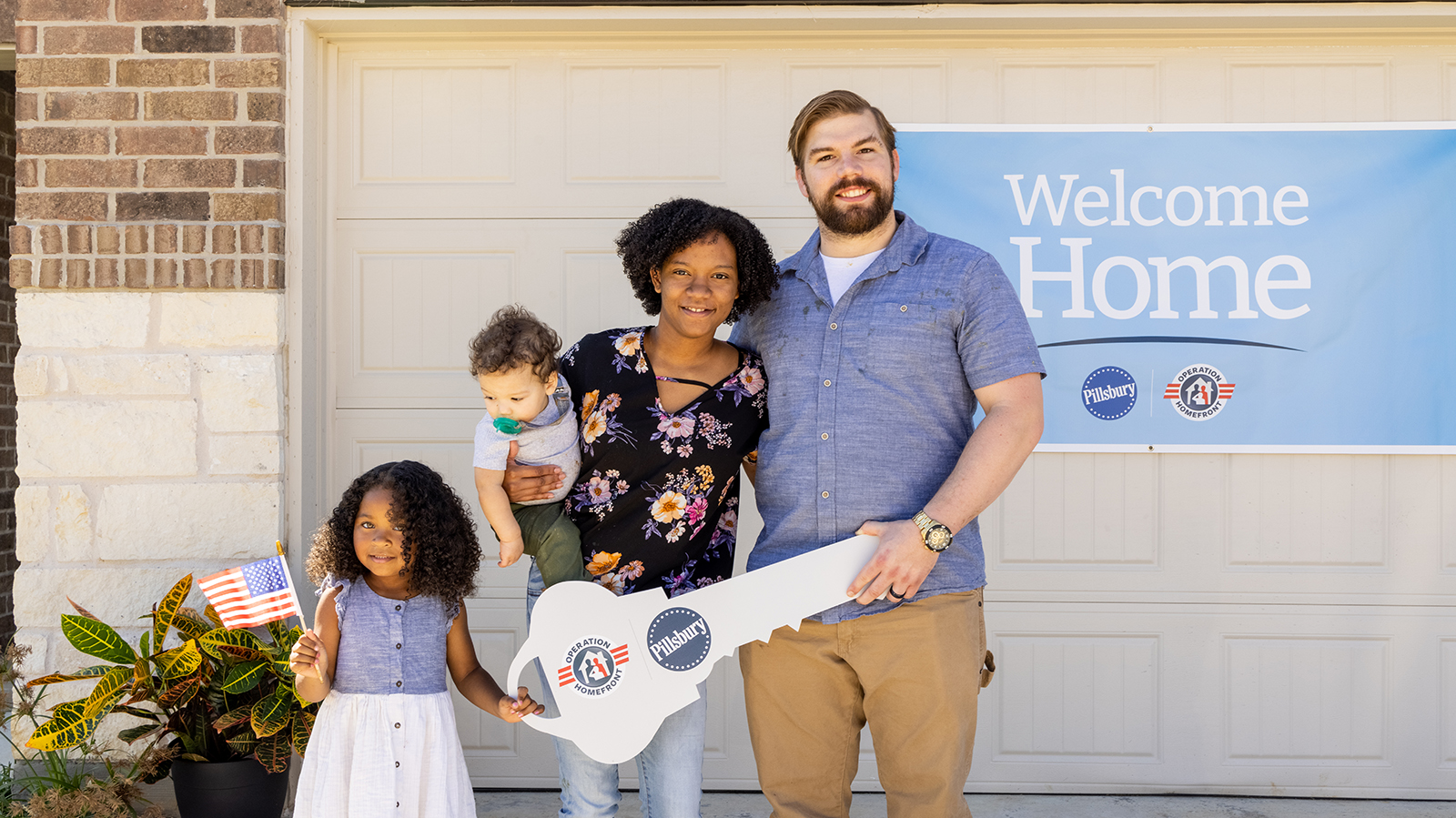 Transitional Homes for Veterans
Operation Homefront understands the many challenges veterans and their families face while transitioning from the military to the civilian community. Our Transitional Homes for Veterans program is designed as a gateway for stability and support for families working toward self-sufficiency.
Veteran transitional housing is offered by the Transitional Homes for Veterans program to help veteran families who are within 3 years of discharge and have served honorably. The program offers temporary, rent-free housing as well as financial education and support services to help families work toward self-sufficiency.
Upon selection, each family is assigned a caseworker and financial counselor who work with them to create personalized financial, educational, employment, and personal goal plans. Families gain knowledge on the home buying process, credit score improvement, debt payoff, emergency savings, and community engagement.
Although the program is rent-free, families are required to pay a monthly fee that will be refunded upon completion of the 2-3 year program. The refunded funds can be used for a significant down payment on a home of their own or other needs for their family in the community.
It is expected that families have a strong connection to the community in which they apply for housing and a desire to remain in that community upon graduation from the program. By providing transitional housing for veterans, the program aims to assist veterans in achieving self-sufficiency and successful reintegration into their communities.
Transitional Homes for Veterans Provides
Best for

Honorably discharged veterans within 3 years of discharge.

1-3 years

Prepping to purchase your own home. Program fees apply.

Avg processing time

90 days
WHO CAN APPLY?
Honorably discharged veterans who are within 3 years of discharge. Veterans do not have to be injured or have a combat deployment to apply. 
WHAT DO WE LOOK FOR?
The committee will consider several factors when selecting a family including: working towards financial stability (savings, income, etc.), connection to the community where the home is located (family support, employment, educational opportunities, etc.), commendable military service, and family size.
HOW LONG DOES THE PROCESS TAKE?
On average, it takes 90 days to select a family for our program. During that time, applicants may be contacted if documents or additional information are needed. Viable applicants will be presented to the selection committee. After a decision has been made, only the veteran matched will be contacted. We do not have the resources to contact every applicant that applies.
ARE THE HOMES RENT-FREE?
Families will be required to pay a monthly fee that will be reimbursed upon program graduation. Program fees will be determined by the financial counselor and likely range from $500-$800 per month. Families will be responsible for utility costs, a non-refundable deposit, routine maintenance, and landscaping. Operation Homefront will address necessary repairs and maintain pest control.
WHERE ARE THE HOMES?
To date, our Transitional Homes for Veterans program has placed families in homes in Florida, Georgia, Illinois, North Carolina, and Texas.
HOW TO APPLY?
In order to apply for a home, you will need to create an account or have an existing account with Operation Homefront. Once you click the "Apply Now" button below you will be taken to My Operation Homefront to create an account or log in. From there you will be able to view current homes and apply from your Dashboard.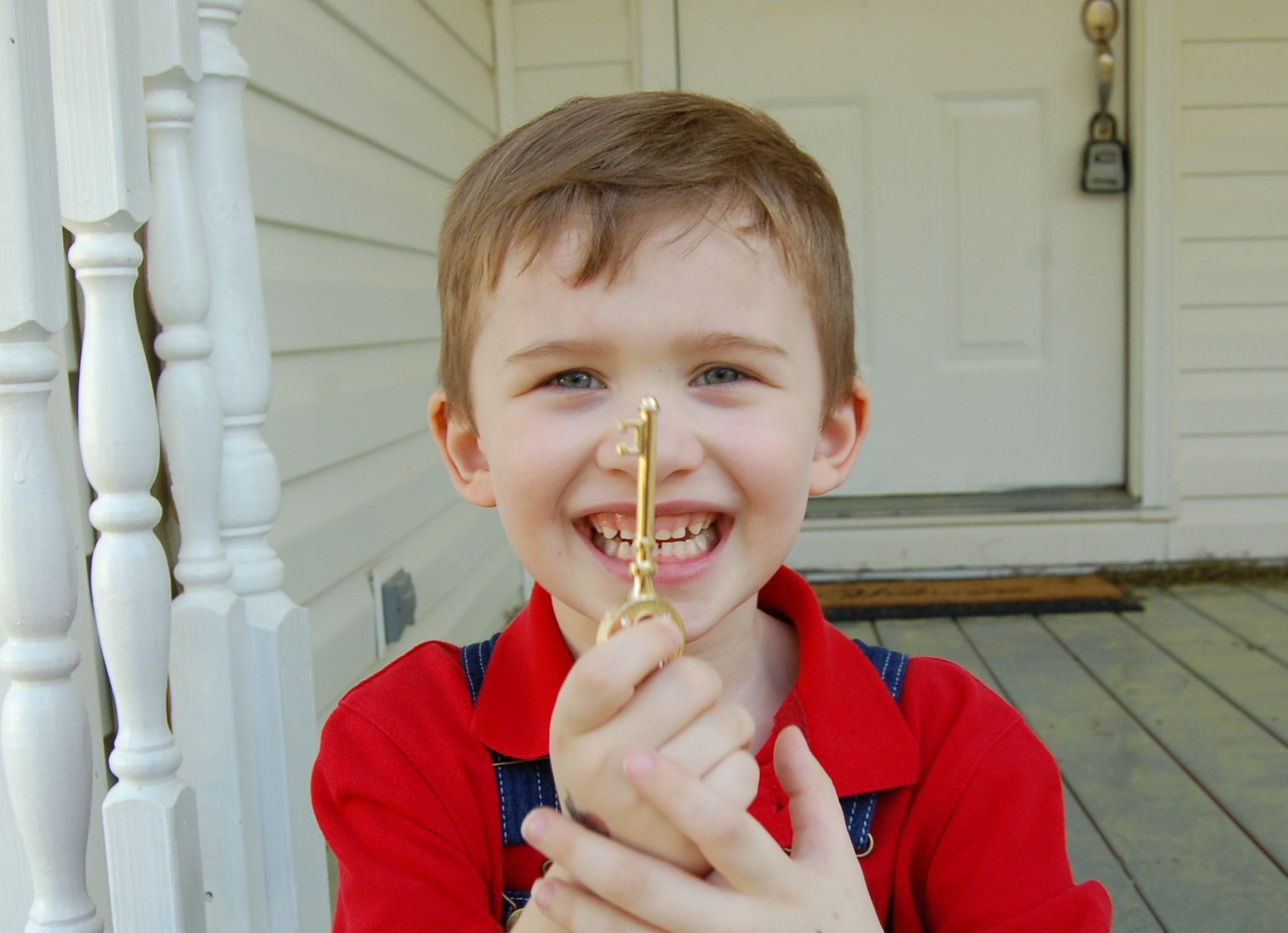 ---
Transitional Homes for Veterans Families