Operation Homefront's Transitional Home Gives Air Force Retiree Stability
Air Force Tech. Sgt. Renee Gilliam approached the end of her 21-year military career with uncertainty before she came across Operation Homefront. Now she confidently envisions her 11-year-old daughter establishing herself in school activities while her 18-year-old son comes home from college lugging bags of laundry.
Renee is an equal opportunity adviser at Seymour Johnson AFB in Goldsboro, North Carolina, and is completing a degree in human resources in hopes of carrying on similar work as a civilian.
She had no idea where she would live after retiring from the military, but internet research led her to Operation Homefront's Transitional Homes for Veterans (THV) program and, ultimately, a temporary home for her family. She felt fortunate to discover that a home in her area was available, and even more so to qualify.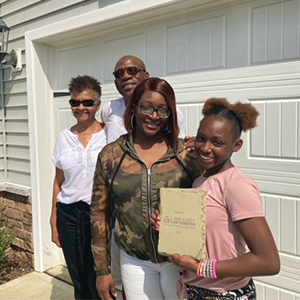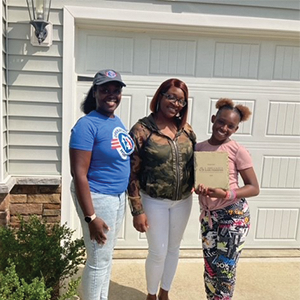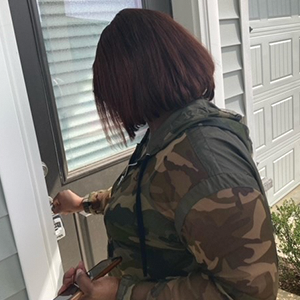 "I love what this program stands for and how it helps veterans," she wrote in her application. "This would be one less stress off my plate. I want to provide better for my kids."
Soon she will move into a THV home in Fuquay-Varina, North Carolina, where she will stay rent-free for up to three years while becoming established in the community and receiving financial counseling. Her goals are to decrease debt, improve her credit score, and become a homeowner.
"I'm a single mom, and as much as you try to prepare to transition out, it's difficult," she said. "I was really stressing about how to find a place to stay because it's not that easy. Either the rent is super-duper high or there's no place to stay, at least not a place you want to put your family in. I am very, very appreciative."
Renee loved her work in the military, which is why she hopes to remain in the human resources field.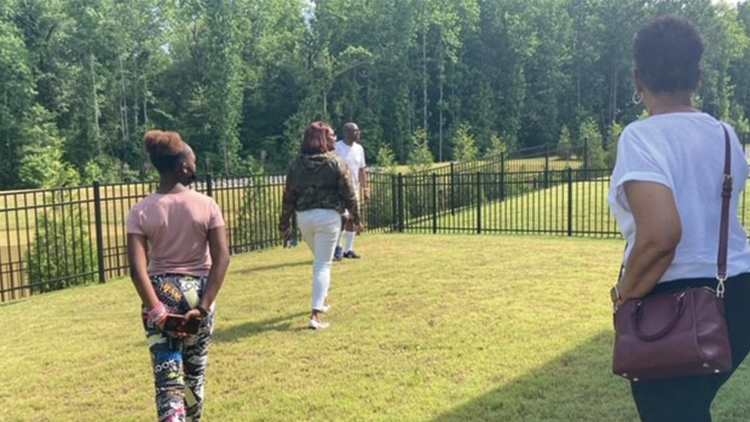 "I love talking with people and helping them out to the best of my ability," she said.
During her time in the Air Force, Renee deployed to Oman and Qatar for a few months each and spent a yearlong tour in Korea, having to leave her children in the care of family each time.
Now that her family will have a place to call home, Renee is sharing the word about Operation Homefront.
"I definitely need to plug Operation Homefront for those who are transitioning out of the military because it can mean so much."