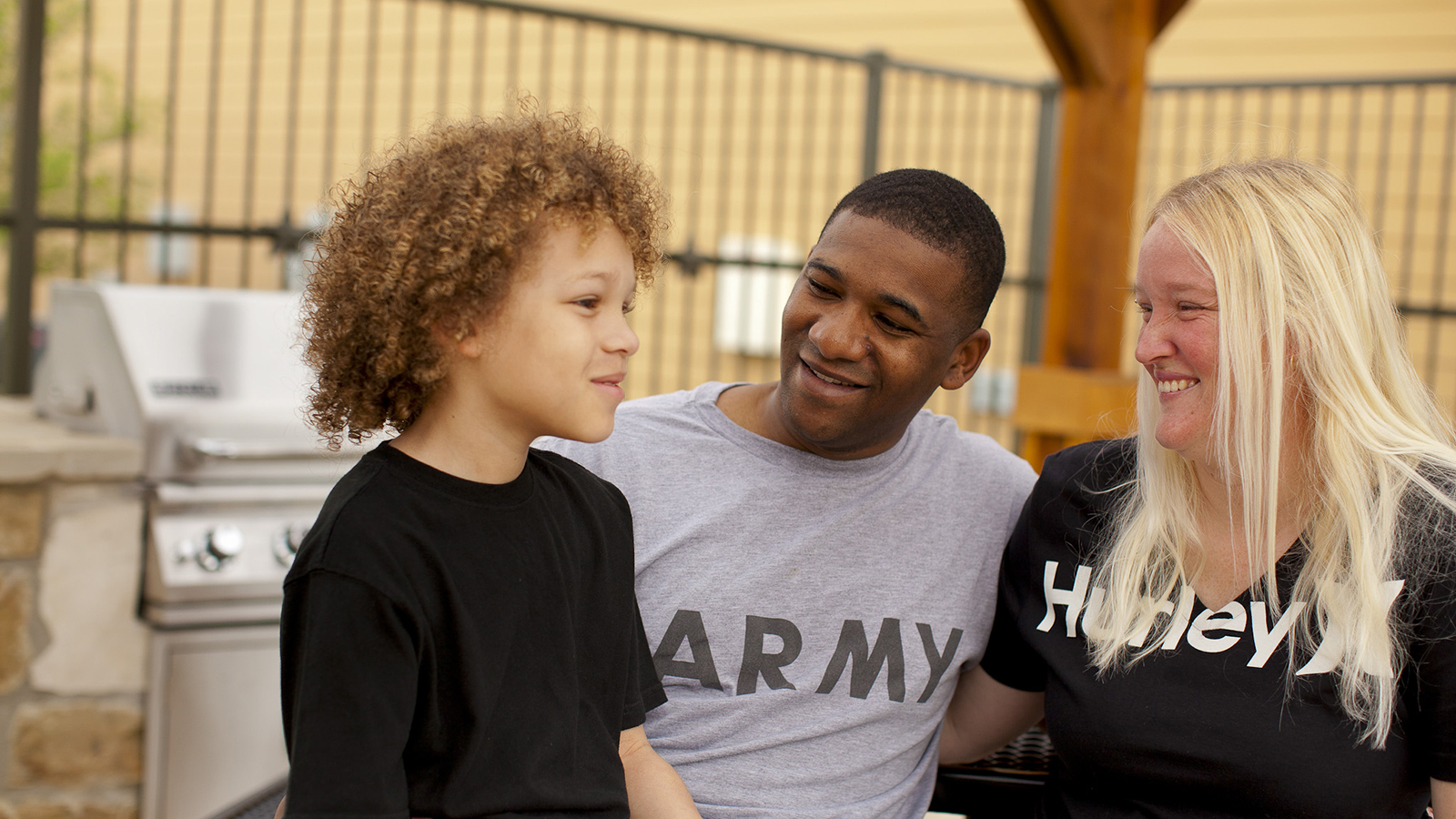 Transitional Housing (Apartments)
Operation Homefront's Transitional Housing (Apartments) program provides rent-free apartments for veterans who have honorably discharged within the past 4 years.
For many veterans and military families, transitioning to civilian life presents many obstacles, including finding an affordable place to live and securing employment to support themselves and their families. To address these challenges, Operation Homefront is teaming with partners, like The Galman Group, to launch a new program that will assist in the successful transition of recently separated veterans. Operation Homefront's Transitional Housing (Apartments) will provide veterans with a rent/utilities free apartment for one year, while giving them the opportunity to utilize both employment and financial counselor services to help achieve stability and chart a path to long-term post military success.
At-A-Glance
Best for

Honorably discharged veterans within 4 years of discharge.

Length of stay

12 months

Avg processing time

30-45 days
WHO CAN APPLY?
Veterans do not have to be injured or have a combat deployment to apply.
■ Veteran, with or without family within 4 years of discharge
■ Veteran within 200 miles of Home of Record preferred
■ Veteran with honorable discharge (to include general under honorable conditions)
■ Veteran who is not eligible for retirement pay
WHAT DO WE LOOK FOR?
The committee will consider several factors when selecting an applicant to include: working towards financial stability (savings, income, etc.), connection to the community where the apartment is located (family support, employment, educational opportunities, etc.), and family size.
ARE THE HOMES RENT FREE?
Veterans will be required to pay a security deposit & pet deposit (if applicable). Operation Homefront will cover rent & utilities.
WHERE ARE THE APARTMENTS LOCATED?
Our Transitional Housing (Apartments) are located in Frederick, MD. There are currently no apartments available however, new apartments will be posted as they become available.
Other Transitional Housing Families