Army Veteran's Family Thrives in Katy, Texas Home as Part of Transitional Housing Program
When Dustin Haake separated from the Army this year, he thought his criminal justice degree and his three years as a paralegal in the military would set him up for a stable career as he and his wife, Jessica, helped her sick relatives.
But COVID-19 changed all of that and, in May, 2020, without being able to find work, Dustin and Jessica, along with their three kids, Mia, 6, Molly, 3, and Max, 1, all moved into Jessica's parents' house, where Jessica's brother also lives. While grateful for the opportunity to live rent free during the pandemic, a family of five moving in with three adults in an older, small house, with one bathroom, was not always easy. Plus, Jessica's brother and mother both have health issues.
Jessica and Dustin tackled this challenge together, just like they had all others since they met each other on their first day of classes in their first year studying criminal justice at Sam Houston State University in Texas.
They knew they needed to find another place to live but most houses around the Houston area, were out of their price range. Jessica knew about Operation Homefront and researched its Transitional Homes for Community Reintegration (THCR) program. THCR matches a family to a home for about two years, during which they work toward financial stability, increase their savings, and raise their credit scores. The goal is to set up the family for home ownership in the community.
They applied and were accepted into the program. In October, they moved into a three-bedroom, two-bathroom home in Katy, Texas, a suburb of Houston. Both Jessica and Dustin want donors and Operation Homefront staff to know how grateful they are.
"This is not just buying someone lunch it's giving them hope," she said. "It's giving a place to live, to save, and to grow in a very nice community. I have the opportunity to stay at home and teach my children. We will forever be grateful."
Dustin's commute is now 20 minutes instead of an hour. Jessica said everyone "adores" the neighborhood and the house, especially the home's backyard where her girls spend hours at a time looking for insects. The day they found a praying mantis was a boon for the girls, both of whom let the mantis crawl all over them.
The family joined socially distanced activities for Halloween and even won the group Halloween contest with their Scooby gang costumes. Jessica said after Dustin took the girls trick-or-treating around the block he never felt more like a proud dad. "He felt like super dad. The girls loved it."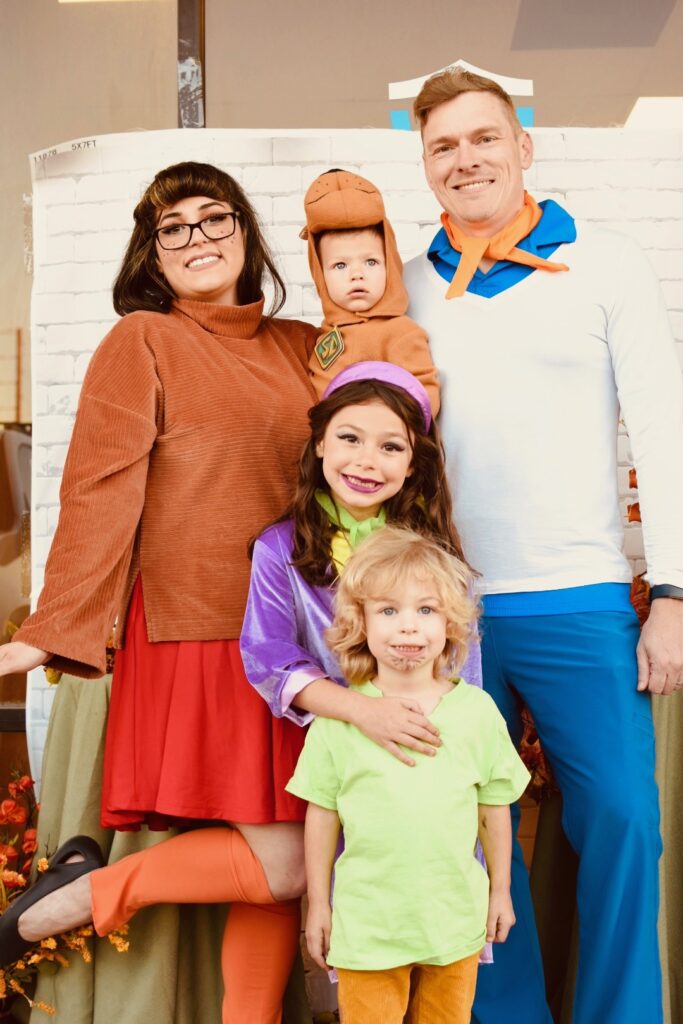 Dustin and Jessica hope to increase savings, pay down debt and learn how to budget for a future that includes owning a home like the one they are living in now.
The home is the first of two in the Katy area to become part of the THCR program. Applications are currently being accepted for an energy star certified, 2,130 sq ft home with three bedrooms and two bathrooms.