Coast Guard veteran Joshua Woodard and his family did so well in Operation Homefront's Transitional Homes for Community Reintegration (THCR) program that they were able to leave early, buy their own home, and become the program's first graduates.
Launched in 2018, THCR helps veteran families, in collaboration with caseworkers and financial counselors, gain the knowledge they need to become successful home ownership, and work to improve credit scores, pay off debt, and accumulate savings in order to buy their own home in these communities.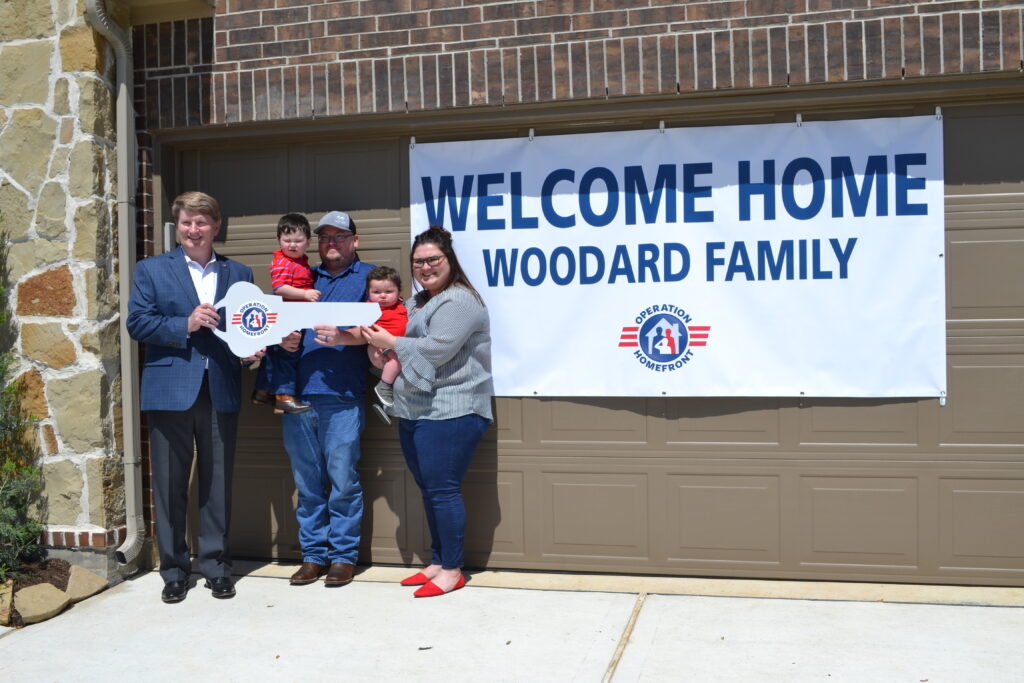 The Woodard family was the second family in Texas to be accepted into the program. In March 2019, Joshua, his wife Ravin, and their two boys, Elijah and Samuel, then 2 and eight months, respectively, moved into a THCR home in Katy, a suburb outside of Houston.
"Thank you," Ravin said to Operation Homefront and the donors. "We have grown as a family and focused on bettering our future because of everything you have done."
Living rent free in the newly built, three-bedroom, two-bath home, allowed Joshua to focus on earning his degree , while both could spend more time with their boys and becoming more involved at their church. The family was able to decrease debt by $17,400 and increase their savings by more than $20,000. This gave them the flexibility to buy their own home closer to their church and still live in the Houston/Galveston area.
Joshua is studying to become a dental hygienist, a new career path he had not expected to be on when he first joined the Coast Guard in 2011. He had planned on being in the service as a career but about two years later, doctors diagnosed him with atrial fibrillation, irregular heartbeat that can lead to complications. Even after surgery his heart was not functioning properly, and he was medically retired.
The family was living in a cramped apartment, barely making ends meet, when they were accepted into the THCR program. Joshua and Ravin said the financial counseling they received helped them stay on target and teach them how to be in control of their finances.