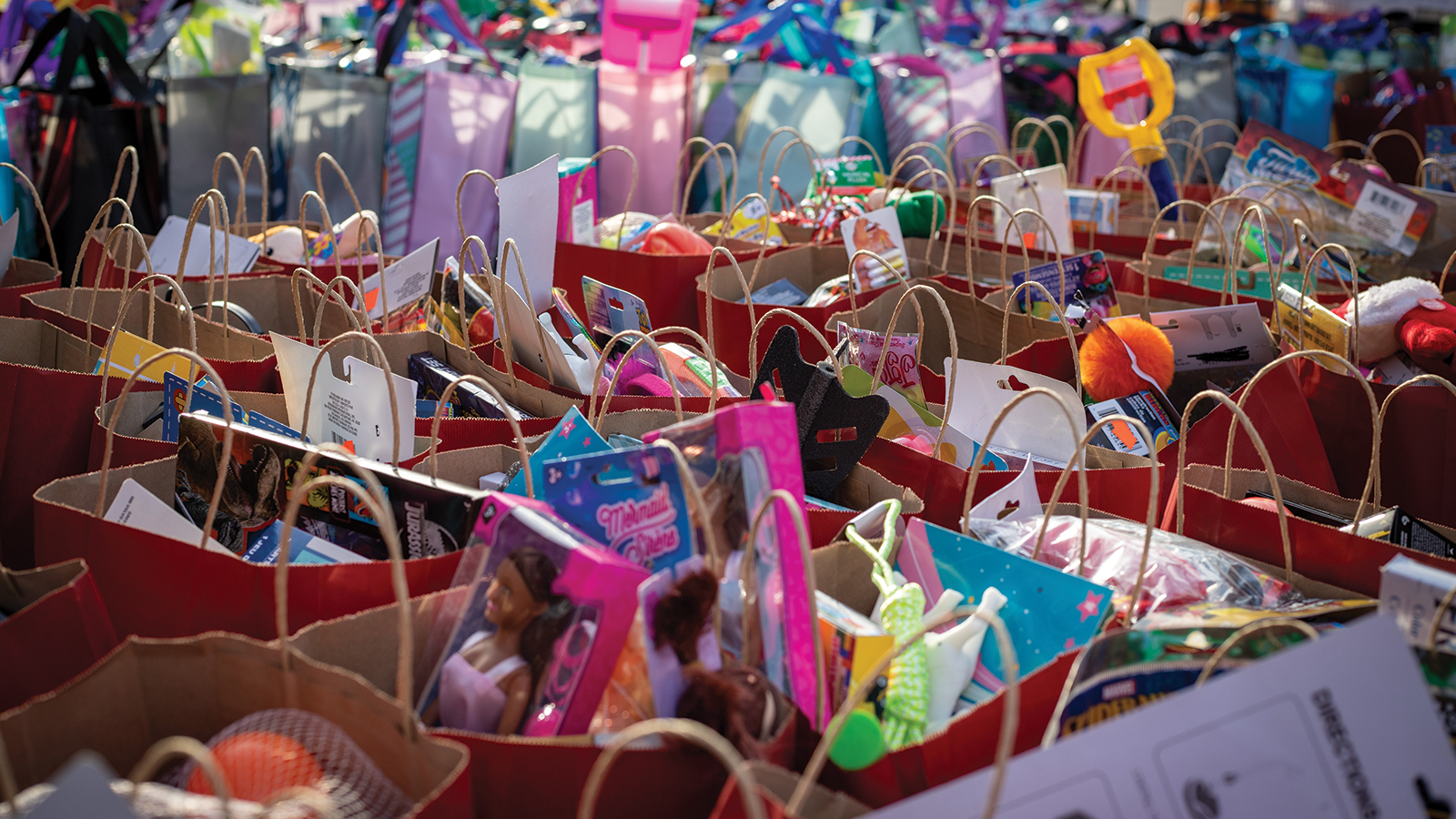 Holiday Toy Drive Family Events
Operation Homefront's Holiday Toy Drive is a heartwarming initiative that aims to spread holiday cheer and bring joy to veteran, wounded, and active-duty military families by providing toys during the holiday season. We have partnered with Dollar Tree for more than a decade in order to ensure that these deserving families receive recurring support during the holiday season. Dollar Tree stores actively participate in the Holiday Toy Drive by serving as collection points where individuals can donate toys for military families, typically in November and December.
The collaboration between Operation Homefront and Dollar Tree has a significant impact on military families, as the donated toys bring a sense of comfort and happiness during a time that can be challenging for them. By donating toys for military families, individuals and communities have the opportunity to express their gratitude and make a positive impact on the lives of these brave servicemen and women.
In 2009,
over 225,000
military children received toys from our Holiday Toy Drive.
The Holiday Toy Drive is not just about the toys themselves; it represents a broader sense of community and appreciation for the sacrifices made by our military personnel and their families. It allows people from all walks of life to come together and show their support by donating toys for military families. These toys bring smiles to the faces of children, creating lasting memories and brightening the holiday season for military families.
By partnering with Dollar Tree, Operation Homefront has been able to amplify its efforts and reach a wider audience. The collective generosity of individuals and communities across the country helps make the Holiday Toy Drive a resounding success each year. It is a testament to the goodwill of people who donate toys for military families, ensuring that these deserving families experience the magic of the holiday season.
GET INVOLVED
Set up a Collection Bin at your office, store, church or school –we'll provide the signage!
Collect toys & gift cards at your company holiday party
Help us distribute toys in your area
Become a Dollar Tree volunteer and help pick up donated toys from a local store
Organize a matching gift program at work
Make a tax-deductible donation to Operation Homefront's Holiday Toy Drive
Be sure to follow Operation Homefront's Facebook page to learn when these and other registrations for events in your area open.
Our Sponsors
Become a Dollar Tree Volunteer
Help pick up donated toys from a local store.
Volunteer Now