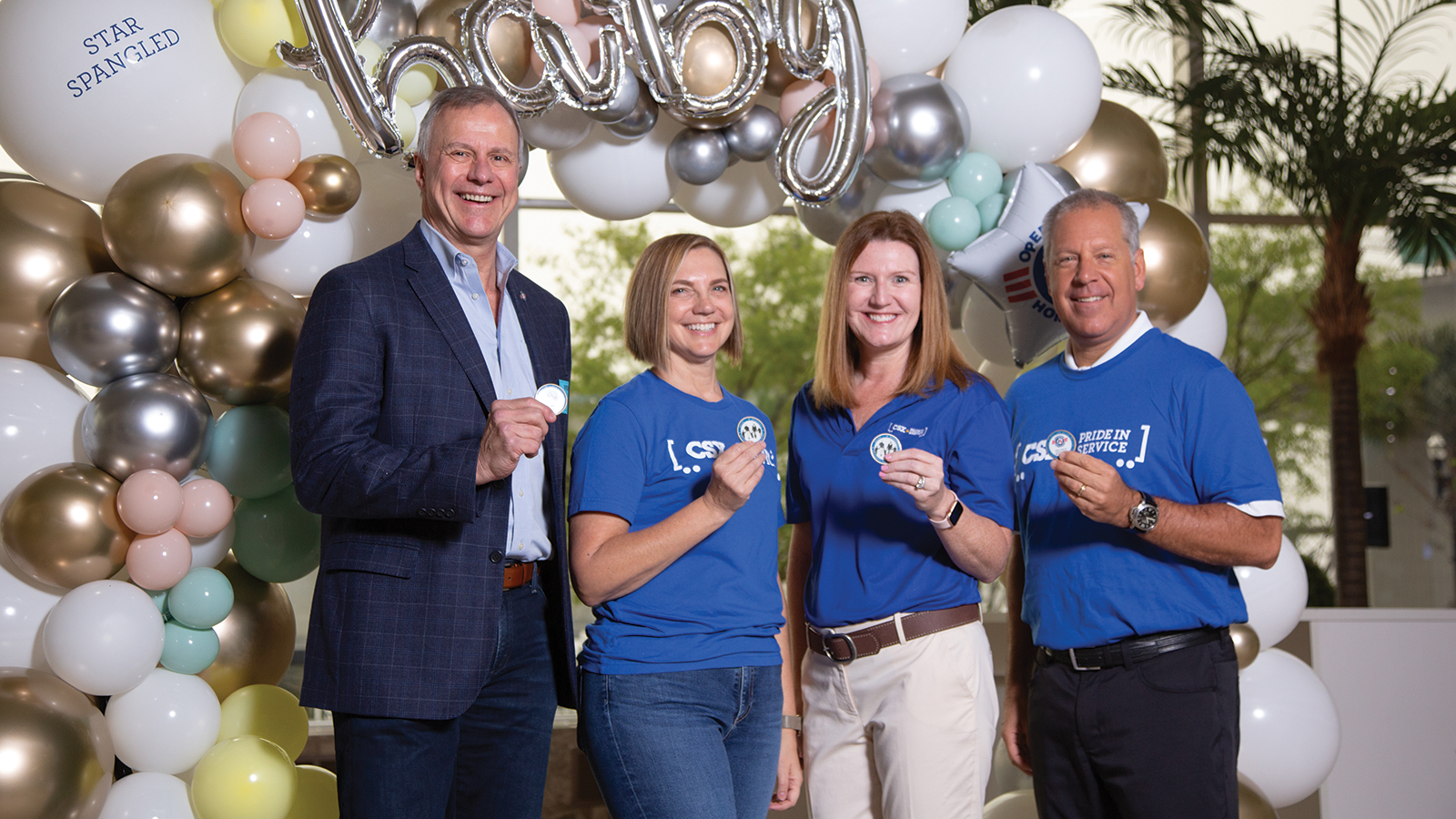 Our Corporate Partners
Operation Homefront values our corporate and foundation partners, and our individual donors and their commitment to building strong, stable, and secure military families. We could not deliver our mission without their support.
Chairman's Circle Supporters
President's Circle Supporters
National Four Star Supporters
National Three Star Supporters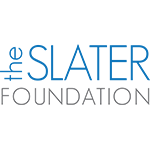 National Two Star Supporters
3M
American Airlines, Inc.
America's Best Local Charities
Back 2 School Illinois
BAE Systems Matching Gifts Program
Beam Suntory
Booz Allen Hamilton
BW Gas & Convenience Holdings, LLC
Charlotte Pipe and Foundry Company
Chevrolet (General Motors, LLC)
Church & Dwight Co., Inc. (dba Arm & Hammer)
Delta Children's Products
Feld Entertainment, Inc.
Grunt Style
Guill Family Foundation
Infinity Systems Engineering
The Kroger Co. Foundation
Legendary Field Exhibitions, LLC
Lockheed Martin Mission Systems & Training
Northrop Grumman
Rushmore Loan Management Services LLC
SAIC
San Antonio Shoes, Inc.
The Denver Foundation – Lewis Myers, Jr. Caregivers Fund
Fred Meyer and the Kroger Zero Hunger / Zero Waste Foundation
National One Star Supporters
Bank Of America
Beaumont Products
Bob's Discount Furniture, LLC
California Community Foundation
Carnival Cruise Line
Costco Wholesale
Delicato Family Wines – Noble Vines
Disabled American Veterans
Charitable Service Trust
Discover Financial Services
DRS Technologies
Employees Charity Organization of Northrop Grumman (ECHO)
Era Helicopters, LLC
Fiserv Solutions, LLC
Jeffrey Frieden
Google Adwords
Group & Pension Administrators, Inc.
Ruth Harvey
Hunt Heroes Foundation
Kiinde
Kryptonite Products, Inc.
Lockheed Martin Aeronautics Company
MA Military Support Foundation
MAM
M Booth & Associates LLC
Michelle Mauzy
Micro Matic USA, Inc.
MillerCoors
Motorola Solutions Foundation
Navy Federal Credit Union
Network for Good
NuStar Foundation
Origami Owl
PGA TOUR Charities, Inc.
Rancho Santa Fe Women's Fund
Regal Foundation
Royal Oaks Country Club American Turkey Shoot Out
Safeway Foundation
The San Diego Foundation
Bob Sasser
Kiaran Snyder
Stater Bros. Charities
Toys for Tots
Veterans United Foundation
Walmart #2828
Wrangler (Kontoor Brands)
Adam Yenser
Zander Insurance Group
Regional Supporters
Four Star
57th Assault Helicopter Company
Alliance Laser Sales
Boston Beer Company
Choice Hotels International Foundation
Community Foundation of Sarasota County
DDG Virginia Engineering
The Donald B and Dorothy L Stabler Foundation
Drive For Water
Duke Energy Foundation
ELKAY Manufacturing Company
Epic
Facebook
Five Brothers Asset Management
Boris Gregg
Group Five
Harris Teeter
Infinity Systems Engineering, LLC
Joel M Brown IRA Beneficiary Trust
The Kahlert Foundation
La Quinta by Wyndham
Microsoft
New York Giants
Patriot Contractors Equipment Sales & Supply, LLC
PNC Foundation
Positive Adventures
Cheryl and John I. Pray, Jr.
Raytheon Company
Red Rock Golf Classic
Round It Up America
Southern Glazers Wine and Spirits Charitable Foundation, Inc.
The Cotswold Foundation
The William J. Martin Foundation, Inc.
Triumph Group Charitable Foundation
United Way
USAA
Michael C. Whitwell
Rod Womer
Three Star
1st Advantage Federal Credit Union
3-M Foundations
Ackerman Foundation Inc.
Aegon Transamerica Foundation
Akima Golf Event
Albertsons Companies Foundation
American Beverage, LLC
American Outlaws, Inc.
Andersen Windows and Doors
Anderson Corporation
Armed Forces Communications & Electronics Association – Alamo Chapter
Bank of America
Alan Barsumian
bBig Communications
Black Walnut Cafe
Blue Beacon International, Inc.
Bluewater Movements, Inc.
Boeing
Boulder City Beer Fest
Boston Beer Company
Bright Funds Foundation
Jack Buncher Foundation
Caliber Home Loans
Cape Cod Military Support Foundation, Inc.
Chevron Matching Employee Fund
Church Mutual Insurance Company Foundation
Community Foundation of Northern Virginia
Commonwealth of PA
Commonwealth of Pennsylvania Remittance Advice
Connelly Foundation
Constellation Brands, Inc.
Customer Engineering Services (CES)
DDG Virginia Engineering
Driven Brands Charitable Foundation
Duke Cannon Supply Co.
Express Scripts Foundation
Ferrari of Newport Beach
Fidelity Charitable Fund
Flashpoint Communications LLC
Fort Myers Thrift Shop
Four Points Technology, LLC
Laurene A Gallo Trust
GFS Chemicals
Robert Giannetta
Michael Giggey
The Nora and Roger Gimbel Fund
Goldman Sachs
The Grainger Foundation
William Grant & Sons, Inc.
Greater San Diego Association of Realtors
Hargis Engineers, Inc.
The Hartford Financial Services Group, Inc
HD Supply Facilities Maintenance
The John J. and Anna B. Hewes Family Foundation
Holman Automotive Group
Honda Financial Corp
The Home Depot Southwest Region
Homes for Heroes Foundation
Impact Fluid Solutions
Intuit, Inc.
Jack Buncher Foundation
Jackson Family Wine
Jaxon Engineering
Johnstone Supply – Ohio
Johnstone Supply – Albuquerque
Johnstone Supply – Austin
JThomas Parts
Glyn King
Koehler & Dramm
Knighted Ventures
Knoxville Indian Motorcycle Riders Group
Kroger Foundation
Las Vegas Sands Corporation
Lincoln Military Housing
Longwood Foundation Inc.
Betty Louie
Lucille's Smokehouse Bar-B-Que
Lyft
May & Stanley Smith Charitable Trust
Sally Brown McInnis and John McInnis Charitable Trust
McMaster Carr Supply Company
Microsoft – Matching Gifts Program
Micro Matic
MidAtlanticBroadband
Mina, Inc.
The Mobley Foundation
Motorola Solutions Foundation
Multi-Bank Securities, Inc
Nashville Predators
National Charity League Foothills Chapter/Evergreen's Got Talent (EGGT)
Navy Credit Union
Northrop Grumann Corp
ORIX Foundation
Other Half Brewing Company
Pacific Heating and Cooling
Patriot Contractors Equipment Sales & Supply, LLC
Pernod Ricard USA LLC (Absolut Vodka)
Peraton
Leslie Peter Foundation
The Pfeiffer Family Charitable Fund
Pharmavite, LLC
Physical Chiropractic of Tampa Bay
Pittsburgh Foundation
Princess House, Inc.
Prominent Escrow Services
Rodney Strong Vineyards
Round It Up America
Schwab Charitable Fund
Seaboard Foods, LLC
Shadetree Sunglasses
Simonton Windows
Smith Family Charitable Fund
Stephen Shevlin
Stillaguamish Tribe of Indians
Stone Creek Club & Spa
William Smith
Harold Somervill
South Carolina Stingrays
South Jersey Industries
South Texas Money Management, Ltd.
SRC Inc.
Tennessee Chapter of Community Associations Institute
Tiag, The Informatics Applications Group, Inc.
TisBest Philanthropy
TKC Global Golf Tournament and Fundraiser
Toyota Motor Manufacturing
Toys for Tots
Triumph Group Charitable Foundation
UnitedHealth Group Employee Giving Campaign
USAA
The U.S. Charitable Gift Trust
Thomas Usher
Veterans Construction, Inc.
Visa
Volkswagen Group of America Inc
Volpe & Koenig, P.C.
Paul Wagner
Washington Real Estate Investment Trust
The Wawa Foundation, Inc.
Wells Fargo
Wells Fargo Foundation-Minneapolis, Minnesota
Westar Energy
Peter Werner
Werner Enterprises
Weyerhaeuser Giving Fund
Barbara Whitcraft
MC Whitwell Minerals Ltd
Nora Woodsey
John B. & Elizabeth V. Wight Charitable Fun
Xome
Adam Yenser
Zina Cleaning Services
Two Star
Marshall Hospitality
Abbott Laboratories – Employee
Giving Campaign
Aberdeen Proving Grounds
Pamela L. Abraham
ADC MARKETING TEN-X
Sam Adkins
ADP Foundation
Airborne Parkway Storage
Alaska Airlines Employee Giving
Alaska USA Federal Credit Union
Susan K. Allen
James B. Allison Alsco
Andrew E. Alsleben
Altria Group Distribution Co
Amazon Smile
American Furniture Warehouse
American Legion Auxiliary Department of Texas
American Legion Auxiliary Unit 241
American Legion Auxiliary Unit 33
American Legion Auxiliary Unit 347
American Legion Auxiliary Unit 35
American Legion Auxiliary Unit 72
American Legion Auxiliary Unit 8
American Legion Post 5
American Legion Post 521
American Legion Riders Chapter 54
American Pacific Mortgage Corp
American Red Cross Texas Gulf Coast Region
Ameriprise Financial
Nancy Andersen
Laurie Anderson
Frank Angileri
Aon Foundation
APO3, LLC- 21FSQ, LLC
ARMA Northern New Jersey Chapter
Earl Armstrong
Brian A. Arnold
Robert Arnold
ASE Group
Ashe Consultants
Ashley Furniture Industries, Inc.
Aspen Grove Solutions
Russell Atha
Mikel Atkins
Atlantic Bay Mortgage
Atlantic Marine Corps Communities
Joseph Avignone
Michael Ayers
BAE Systems-Electronic Systems
Rachael R. Bagenstose
Darrel E. Bailey
Jason A. Bailey
Stephen Bailey
William Baker
Balfour Beatty Communities-Fort Carson
James H. Ball
Fred Bandini
Glenn Bange
Bank of America Bank of America – Matching Gifts Program
Stephen Barasch
Ryan Bare
Cynthia B. Barger
James Barnett
Dax Barnhart
Terrence J. Barno
F S. Baron
Julie Barry
Sharon Z. Barry
Barton Malow Company Foundation
Imogene Bass
Koreen Bassham
Bay Industries, Inc.
BCI Acrylic Bath Systems
Beach Realty & Construction
Bryan Beardsley
Beauty 21 Cosmetics, Inc.
Jonathan Beebe
Richard J. Beers
Aaron Beissler
Christopher L. Bell
Robert Bell
Karen Bellezza
David L. BeMiller
Leora Benami Benevis LLC Marketing
Carol L. Bentz
Nancy Benz
Donald S. Berlin
Pete Berru
Calvin Betz
Binkeez for Comfort
Andrew Bittinger
Fredda Black
Blistex, Inc.
Mark I. Block
Andrea Blodgett
David Blomberg
BlueCross BlueShield of Alabama
Bob Richards Nissan
Dolores Bobersky
Dave Bockorny
Stacey A. Boehring
Bogart Associates
Jamie Boggs
George Bourassa
Boutiki Gift Shop
Timothy J. Boyce
David Boyd
Elbert Boyd
Rebecca L. Boyd
Cindy Boykin
Robert Bradshaw
George Brandt
Robert Bratton
Bruce Braud
Mark M. Brendle
Brent Scarborough & Company
Daniel Brestle
Brick & Beam Tavern
Briggs Equipment – Tampa
Scott Brinkley
Bristol-Myers Squibb – Employee Giving Program
R. Steven Brooks
Mathew Brown
Rhonda Brown
Robert Brown
Scott L. Brown
Seana Brown
Wallace G. Brownson
Susan Bruch
Larry Brudi
Denny Bryant
Gail Bryant
Kim Buike
Edward Burchianti
Charles H. Burgess
James Burke
Burleson Honda
Glenn Burtch
Bruce Bush
Paul E. Bussan
C. R. Applegate School
Caesars Enterprise Services, LLC
Cagney's Restaurant
Calabash Covenant Presbyterian Church
Jody Calcagno
G. Ann Campbell
Capella University
Bernard Caplan
Chris M. Caratan
Carlton Staffing
David Carpenter
Keith Carpenter
Lucinda Carpenter
R R M Carpenter
Stephanie C. Carpenter
Carrington Holding Company, LLC
Martha A. Carroll
Bob Caruso
Keith Casey
Mary Ann Cathcart
Rip Cathcart
CauseCast Foundation
Central Alabama Community Foundation
Central Bucks Rotary Foundation
Central Hudson Gas & Electric Corporation
Central Market Kenneth
Chang Charities Aid Foundation of America (Cybergrants)
Charles Schwab Foundation
Charlotte Children's Classic Foundation
Kyle Chenet
Robert B. Chernin
Chick-fil-A
Chisick Family Foundation
Choice Hotels Owners Council
Jason Christiano
CHRISTUS Health- Houston Church of The Valley Fundamental
Independent Brethren Church
Andrew R. Cichocki
Cider Corps Cincinnati Incorporated Charitable Foundation
Cisco Systems, Inc.
City National Bank
Kelly Clague
Christian O. Clark
David Clark
Michael M. Clark
Clarksville Regional Airport
Lisa Clawson
John L. Clay
Sara L. Clay
Robert Clendineng
CloudGen, LLC
Edward Coach
Isaac Cohen
Comfort Masters Company
Community First Foundation
Community Foundation
Community Foundation of Central Alabama
Community Foundation of Chattahoochee Valley
Community Foundation for Southwest Washington
Community Foundation of Snohomish County
Continental Foods, LLC
Contractors, Inc.
Dan Conway
Rhett Cook
CoreLogic
Arlene Corliss
Cornerstone Church
Ulises M. Correa
Corvias
Marla Coughtry
Merle D. Countryman
James R. Craddock
CraftWorks Foundation
Kathleen Cronin
Mark Cronin
Jeff Croy
William Crudup
CSC
CTU, Inc.
CVS
D.R. Horton, Inc.
Garry Davis
Jacque Davis
Michael Davis
Nancy B. Davis
Dawn Busters Kiwanis Club
Pete De Jong
Michael B. Deihl
Elizabeth Dell
Dell Employee Engagement Fund(Yourcause)
Dell Giving
Mark M. Dellamonica
Dianna Delmar
Delmar Brewing Company, LLC
John Denison
Robert Dennis
Gerald DeNotto
Jaquelyn Dercole
David DeRousse
Nancy Dianis
Vivian Dietrich
Gary Dillard
Robert J. Dineen
Richard Dion
Divine Skin Care
Dixie Starnes Wenger Foundation
Robert Doehling
Kathryn & Daniel Doherty
Dawn Dominick
Donation Line, LLC
Michael L. Donovan
Matt Doran
W F. Dowd
Richard Dramm
John P. Dufilho
Margaret Dunham
Duppler Family Fund
Lois Dyk
Eakin Partners, LLC
Gina Earle
East Foundation
Eastern Michigan Industries
Bryant Eaton
Victoria Eichhorn
Bruce Elder
Stephen Elliott
Gregory Ellis
James Ellis
Seth M. Ellison
Ellsworth Corporation
Robert Emrick
England Logistics, Inc. (Main Account)
Paul Englehart
Linda S. Englund
Nancy Enriquez
Entergy Louisiana, LLC
Enterprise Holdings Foundation
Episcopal Church of the Epiphany
John A. Ernster
Jill Eskin-Smith
Estee Lauder Comapanies, Inc.
David A. Evans
Julie A. Evans
Evans-Cockerline Foundation
Everett Aquasox
Steven Ewalt
Exelon Matching Gifts Program
John A. Fair
Fallon Ambulance Service
Fallon Service, Inc.
Douglas M. Faris
John G. Farrell
Carlyle Fay
Fay Servicing
William E. Fecteau
Michael Feehery
Gregory Ferguson
Nicole Ferris
Fiampack Corp
Fidelity Brokerage Services, LLC
FINTitle
First Integrity Title
First United Methodist Ben Alexander Class
First United Methodist Church Richardson, TX
Fischer Quarry & Hauling, LLC
William D. Fisher
Robyn Fivush
Jennifer C. Flaherty
Patrick Flanagan
Flat Creek Country Club
FLEETCOR
Tom Fogle
The Food Hall Co.
Kevin Ford
Phillip M. Foreman
Fort Benning Community Spouses
Club
Fort Bragg Federal Credit Union
Fort Campbell Spouses Club
Fort Lee Area Spouses Club
Fort Polk Spouses Club
Fortney & Scott, LLC
Laura Fredricks
Jeff Freedman
David Frenkel
Richard Friedman
John Fritch
Elizabeth Frost
Jim Frost
Ft. Meade Enlisted Spouses Club
Haydn W. Fusia
Roger Garlick
Keith Garmyn
Paul Garrett
Garvey Transportation
Joseph Gassib
John Gaston
GE Foundation Matching Gifts Program
Genentech
Michael L. Gentry
Ronald Gentzler
Neil Gershon
Phil Giangiulio
James F. Gibbons
Gift A Future International, Inc.
Michael Giggey
Emily K. Gilbert
Jan M Gilbert
John Gillean
Nick Ginali
Ginali Associates
GlaxoSmithKline
Glazer Children's Museum
Gloria Dei Lutheran Church
Scott Godfrey
John Goertz
Goldman, Sachs & Co. – Matching Gift Program
Dwight W. Goodman
Google, Inc.
Google, Inc. – Matching Gifts Program
Debra Gordon
Sharon M. Gorick
Andrew W. Gotelli
David Gottler
Kathryn Graber
John A. Grabow
Albert J. Gravellese
Molly Gray
Greater Houston Community Foundation
Greater Milwakee Foundation
Great-West Life & Annuity Insurance
Company
Naama Green
Norman Green
Greenbriar Oceanaire Men's Club
Greenburg Traurig
Melissa Gregg
Rex O. Grey
Cathleen Griffin
Patricia Griffin
Valrie A. Griffith
Grimaldi Foundation
Guaranteed Rate
Gwinnett Stripers
John Gyulai
James Hagy
Dorothy Hahn
Yvonne Haley
Marianne Hall
Chris Halling
James B. Hamilton
H C Hansen
Mark Hansen
Lee Hardeman
Michael J. Harding
Harleysville JC Corp
Harman Investment, LLC
Harmon Golf & Fitness Club
Michael Harris
Gail M. Hartjen
Kim Hasili
Daniel Hatcher
Hawaiian Airlines
Kellye Hawes
Douglas Hawkins
Laura Heath
William Hellmuth
Helping Hands Hawaii
Voncile Hendricks
Henness & Haight Law Firm
Garth G. Henning
Carol Henrichs
Leon Henry
Garth S. Herbert
Mark Herzberg
John M. Hester
Hickam Officers' Spouses' Club
Hidden Trails Community Association
High Point Global
HighPoint Digital, LLC
Patrick Hinchey
Ralph W. Hinds
HIT Training
Stephen J. Hixson
Russell Hoffman
Cheryl Holderbaugh
Patrick Holeva
William Holland
Brenda Holms
James Horowitz
Marie Elise Howard
Cameron B. Hufford
Rachel Hughes
Hurlburt Spouses Club
William R. Hutaff
IBM Employee Giving Campaign
Insco Distributing
Insurance Recovery Group, Inc.
Intel Corporation
Intel Volunteer Involved Matching
Grant Program
Philip Intihar
Iron Skulls Motorcycle Association
Islanders Children's Foundation
J.W. Pepper & Son, Inc.
Mike Jack
JDog Foundation
Bruce Jennings
JJ Gumberg Co.
Sheldon P. Johnson
Thomas Johnson
Johnson and Johnson- Matching
Gifts Program
John D. Johnston
Johnstone Supply of Atlanta
Johnstone Supply Paducah Group
Jonathon Dayton Softball Team
Jorja Jones
O. E. Jones
Stuart Jones
Patti Joy
JTeam, Inc.
Nikki Justino
Matthew Kaczmarek
Elva L. Kahn
Mary Kain
Kalberer Company
Martin Kaler
Andrew Kalt
Dr. Peter & Kelly Kan
Anne Karpin
Kathleen Wade Photography
Matthew Kavanaugh
Kavod Parent Committee
Patrick Keane
Keany Produce Company
Keesler Spouses Club
Keith and Polly Steiner Family
Foundation
Christopher Kelly
John Kendig
KIERIN HOLDINGS (Mona Maine
de Biran)
Billy King
Thomas Kirkpatrick
Marguerite Kirst
Richard Klein
Andrew Klemm
Christopher Klimko
Eva Klinger
John Klinger
Robert Knebel
Knights Of Columbus Council 6201
James T. Knowles
Koehler & Dramm Wholesale Florist
Erika Kolod
Reinier Koole
Margaret E. Kopec
Richard Korpan
Paulo Kos
Jeffrey J. Kovan
Patricia Krimmel
Ronald Krol
Kubes Jewelry LTD
James W. Kulbacki
Kelly Kupper
Leah Kurtz
L.F. Jennings, Inc.
La Crosse Area Harley Davidson
LabCorp
William LaChance
Lackland Spouses Club
Lakewood Community Foundation
Karen Lambert
Ed Lange
Robert Langlitz
William K. Lara
Joseph LaVita
Dan Leader
James C. Leichtung
Lemmata Chiropractic
Lendlease (US) Community Fund
Bruce M. Leonard
Lester Poretsky Family Foundation, Inc.
Christopher Lettiere
Noam Levey
Lexington Veterans Association
Liberty Bank
Liebert Family
Mike Liewald
LifePoint Church
Likarr Maintenance Systems
John Lilley
Jack Lindsay
Ed Lindsey
LoanCare
Lockaway Storage
Lockheed Martin
Lockheed Martin Aeronautics Company
Lockheed Martin Employee Rec.
Sandra Loflin
Doris Lombardi
Adam London
Chris Loose
Lowell Spinners
Andrew Lozyniak
Maria R. Lucarelli
Timothy S. Lucas
Lucille's Smokehouse BBQ
Bard Luippold
Benjamin Luthi
Macari Baby, Inc.
Magnet Works, Ltd.
John Mahaffey
Major Brands, Inc.
George Makar
Michael Malixi
Thomas J. Mann
Marble Harbor Investment Counsel, LLC
Joseph Marhoul
Marine Corps League Tri-State
Gung-Ho Detachment #909
Marine Federal Credit Union
Paula Marino
Marinosci Law Group
Paul Mark
Katherine Markham
Linda Marlowe
David Marmonti
Robin Marquis
Carol Massey
Kelly Mathieson
Mattel Children's Foundation
Leroy D. Maunu
MBL Network Madden Tournament
Joan C. McBride
Kathleen McCallum
Adria McCool
Brian P. McDonagh
Herman K. McDonald
Robert McGowan
Dan Mchugh
McLean Quilters Unlimited
John McManamon
McMichael Taylor Gray, LLC
Doug McNair
Candi McReynolds
J Randall & Sara McVeigh
Randall McVeigh
Lealand D. Meade
Mary K. Medley
Meena P. Waran and Friends
Daniel Meisinger
Ralph M. Meola
Merck Foundation- Employee Giving Program
Merlin One, Inc.
Jason E. Messenger
Angela C. Meyer
Jimmy Meyer
Jacob Meyers
Michael M. Peacock Foundation
Michael S. and Eleanor A. Pinkert Foundation
Microsoft
Microsoft – Matching Gifts Program
Jay Miller
John Miller
Linda Miller
Merrel Miller
Nathan Miller
Shawn Miller
Tyler Miller
Milton American Legion Post 114
Sylvia Mistry
Modern Burlap
Modern Woodman
William S. Molloy
Mark M. Montgomery
Kevin Moore
Sophia Moore
Tammy Moore
Juan Mora
Morgan Stanley
Lana J. Morris
Mortgage Bankers Association
Mortgage Contracting Services
Mortgage Specialist Int. Inc.
Wendy Mospan
Mountain Spouses Club
Peter Moyer
Kathleen Moynihan
Rachael Mueller
Erica Mulder
Louis J. Mustacchio
David Mustone
Nanno
Laureen Natalino
National Field Representatives
National Philanthropic Trust
Kirk R. Natzke
Navy Federal Credit Union – Bremerton
Navy Federal Credit Union – Cypress
Navy Federal Credit Union – Puyallup NCL San Diego
Brenda Nelson
Justin J. Nelson
Larry & Gloria Nelson
Sherry Nettesheim
Trudy N. Neufeld
Newborns in Need
Taigang Nieh
Thomas Nimmo
Elaine Nisenoff
Northwest Van Council
NOSC of San Diego Charitable Scholarship Fund
Novare National Settlement Service
Pamela Nugent
Steven L. O'Bannon
Susan O'Brien
Mark J. Occhipinti
Ocelot Brewing Company
Adeline Odell
Laura Odell
Trevor Odell
Cynthia O'Donnell
James J. O'Hara
Barbara E. Olsen
Vickie Olsen
Mary Olson Klang
OMT Veyhl
One For The Vets, Inc.
One Group Design
George A. O'Neal
OneMain Financial
Eldin Onsgard
Operation Safe at Home
Optimal Endurance Performance Oracle
OrangeTheory Fitness- North Texas Orion Industries, Inc.
Joe Osborne
John Owen
Glynn Owens
Pacific Gas and Electric Company
Cyndi Paez
Katharine Page
Justin Palmer
Manuel Panar
Rich Paolicelli
George N. Pappas
Chris Parker
David R. Parker
Diane W. Parker
Kevin Parker
Parkside Builders
Lynda Patterson
Marvin L. Patterson
Robert Patterson
Nicholas Paulish
PayPal, Inc.
Pearl Insurance
Edward Pearson
Lloyd Pearson
John E. Peoples
Peoria Diamond Club
Nicholas A. Peters
Glenn Peterson
Petroleum Retailers & Auto Repair
Assoc., Inc.
Daniel E. Pettit
Louis E. Pfeiffer
Pfizer Foundation Matching Gifts Program
Pfizer, Inc.
Kimberley Phillips
Piasa Charitable FoundationPIC Group, Inc.
Henry M. Picken
Celeste Pinkerton
James M. Pitman
John Pizza
Pizza Hut
Phil Platt
Clark Pool
Popcornopolis
Janet Powell
Michael W. Powers
Stanley T. Prado
Premium Distributors of VA, LLC
David Premo
Princess House, Inc.
Prominent Escrow Services
Prudential Financial, Inc. – Matching Gifts
Kelli L. Pryor
Kieran J. Purcell
Paul D. Pursell
Dianna Purvis Jaffin
Brady Putzke
Robert Queen
Christy Quick
Quincy Lodge of Elks #943
Mary Racki
Rashad Raisani
Lynn M. Rausch
William L. Ray
Raymond James Charitable Endowment Fund
Real Estate Management Services Group, LLC
Caroline Reaves
James Reed
Reeds Marine
Blake Reese
Regions Bank
Remax Professional Realty, Inc.
Donna Remmes
Renaissance Charitable Foundation
Leroy Rey
Alex Reznik
Rho Kappa, Council Rock North
Diane C. Rice
Tim Richard
Rick Schnider Insurance, Inc.
Marylyn Rinaldi
Brian Ritter
Road to Emmaus
Robert Wood Johnson Foundation
Jennine Robinson
Rockefeller Philanthropy Advisors
Michael Rodgers
Boyd Rohrback
Mark Rolfs
Stephen Romanowski
Rotary Club of Hatboro
Rotary Club of Oak Harbor
Rotary Club of Lakewood
Jesse Roth
Round Lake Elementary School
David Rovin
Roy E. Crummer Foundation
Rubin Lublin, LLC
Rushmore Cares
Philip Ryan
Lura Ryden
Sabes Family Foundation
Safeguard Properties
Diane Sakai-Furuta
S.A.M.E (ATL)
San Antonio Area Foundation
San Antonio Commanders
San Diego County Employees Charitable Organization
San Diego Padres
John M. Sanders
Joseph P. Sarappo
Thomas Sauro
Elizabeth F. Sayman
Alyssa Schaal
Scott Schaeffer
Michael Schaning
Robert Schneider
Doug Schrader
Mark Schreiber
Jeff Schriber
Eric Schultz
Mark E. Schupp
Todd Schwantes
Susan Schweppe
Michael Scroggie
Scudder Family Foundation
Seed Phytonutrients
Sandie Severnak
Shadetree Sunglasses
Jeff Shaffer
Emilia Shaldjian
John Shannon
Marion C. Sharp
Owen Shaw
Robert J. Shea
Joshua Shelton
David N. Sheppard
Shiloh's Land
Daniel A. Sigler
Signature Advisors Group, LTD
Jack Simkin
Suzanne Simpson
Lori Singer
Singy's Plant Medicinals
Lance Siraton
James Skorupa
James Skow
John B. Slater
Steven E. Slater
Scott Sloat
Hilary Anne Smallwood
Bill Smith
David R. Smith
Eleanor Smith
Marcus Smith
Ronald C. Smith
Sharon Smith
Society of American Military Engineers
Jonathan Sojka
Francis Sommer
Harry Soo
Pam Sorensen
South Amboy Elks
South Shore Browns Backers
South Texas Electric Cooperative, Inc.
Splunk, Inc.
Springfield/Fairfax Knitters and Quilters
SRC, Inc.
St. Francis Equity
St. Louis Community Foundation
Charles P. Stankevich
Bart Stanley
Brian Stansky
Charlene Steinhauer
William Stipe
Gary L. Stone
Brian Storjohann
Stephen K. Stuart
Walter P. Stuart
Marie Sullivan
Vincent Sullivan
Summit Financial Advisors, LLC
Carla L. Sumner
Shadetree Sunglasses
Sussex Area Service Club
Sutar Sutaruk Meyer Foundation
John E. Sutton
Swaddle Design
Jonathan E. Swanson
Valerie Tackett
David R. Tallant
Agnes Tam
TAPS
Taymel, Inc.
TCC Wireless
Tenafly School District
Tendick Family Foundation Fund
Nathan Tennyson
Adrian Terrel
Linda Terry
Texas Outlaw Mini Bikes
The Curwin Family Foundation
The Dolores & Donald Burnett Foundation
The Eden Charitable Foundation
The Hayden Foundation
The High Pointe Foundation
The Junior League of Tampa
The Marak Family Foundation
The Matt and Melissa Hostasa Family Fund
The Millard Group, Inc.
The Riecker Charitable Foundation
The Rogers Foundation
The Shop Forward
The Thomas A and Joan M Holmes Foundation
Peter Thistleton
Stephen Thomas
Frank Thouvenot
Kimberly Throm
Thug Kitchen, LLC
Tidewater Officers' Spouses'
Association
Tan Tik-Han
Tidewater Spouses Association
Barbara Timone
TowerCares Foundation
Jack Townsend
Traffic and Transportation Club of Philadelphia
Triad AFJROTC Knob Noster High School
Dennis Trifletti
Roger Trinchero
Trinitarian Congregational Church
William Troy
TRUiST
Lori Tubaya
Guy Turgeon
Twentynine Palms Officer's Spouses Club
Neil Tyson
Unbridled Eve Charitable Foundation, Inc.
USW Holding Company, LLC
Ravi Vallabhan
Thomas Van Leeuwen
Mark Vandegrift
Vandenberg Thrift Shop
Rex VanHoose
Patrick G. Varriano
Viviano Flower Shop
Johnny Vlachakis
Marlen Vogt
Vogue International
W.J. & Kathy Chamblin Family Foundation, Inc.
Margo Wachs
Jerry Wagner
Mary Wagner
Paul J. Wagner
Gary Wallace
Glenda Wallace
Neal Wallace
Mil Wallen
Walmart #1489
Walmart #407
Walmart #5075
Walmart #5272
Walmart #5497
Walmart #6385
Walmart #6524
Walmart #862
Walmart #979
Walmart Regional Office
Lissa Walter
Bradford B. Walters
Warner Media (Turner Group)
Washington Area Darts Association
Jeffrey Watermolen
Wayfair
Michael Weatherly
James R. Weedon
John Weems
Michael Weil
Richard Weisblatt
John G. Welisch
Victoria Welisch
Wells Fargo
James Weremeychik
Tish A. Wescott
Westar Energy
Whataburger HQ
William White
William Whitehouse
Whitlock Infrastructure
Frederick L. Whittington
Robert Wichman
William Wilder
Wildhawk Investments, LLC
Kent Wilken
Richard Williams
Steven Williams
Michael Williamson
Ron Williamson
Aletta Wilson
Michele L. Wilson
Wilson Foundation
Wisconsin Building Supply
Cathy Wolk-Nelson
Women's Overseas Service League- San Antonio League
Nicolle M. Wood
Robert Wood
Jeffrey Woodward
Tyrone Woodyard
Joseph F. Wootten
Milan Wukadinovich
Chul Yang
Yard Vet LLC
York-Jersey Underwriters
You Give Goods
Mark Yuhas
Joseph Zazzi
Zephyrhills Brewing Company
Helena Zodrow
Stephen Zukotynski
Homefront Heroes
Eddy Abbott
Janice Abols
Emily Abuatieh
Kenneth B. Adams
Randal W. Adams
Mr. Floyd Adleman
Chanin Aiken
Kenneth Akins
Joseph Aleksiewicz
Tammy Alexopoulos
Michele Allen
Daryl Allen
Tammy Jo Allison
Mark Amendola
Timothy Ammon
Mark Andersen
Michael and Melanie Andersen
Dan Anderson
Ms. Jerie S. Anderson
Beverly Anderson
Vanessa Andrade
Dr. Steven Andree
Larry and Marlene Angert
Gerald and Patricia Armes
Erika Arndt
Lara Ashmore
Mrs. John Attridge
Susan Atwood
Monico Avalos
Ronald Avra
Jason Baggett
James Baker
Allen Baler
Adrienne Bambach
Stephen and Mary Barasch
Cynthia B. Barger
Todd Barker
Annmarie Bavosa
Walter Beamer
Hannah Beaulieu
Sherri and Michael Beck
Mrs. Kimberly Bell
Timothy J. Bell
Charles and Shirley Bell
Lynn Belliotti
Timothy Bensch
Mrs. Mary Charles Bentley
Sherry Benton
David Berens
Timothy Berg
Terri Berman
Jerome Bernacki
Mary Bertsch
Cynthia Betances
Joseph Bianco
Mr. James Bignault
Roy and Deborah Bishop
Don Blair
John Blankenship
Mark I. Block
Don Blow
Steve Blunt
Marilyn R. Boger
Laura Boike
William Bostwick
Mrs. Deborah Both
Chadd Bowles
Cindy Boykin
Mehmet Boz
Maureen Brady
Randal Bragg
Anita Braun
William Brehmeyer
Gail Brennan
Kathleen Brennan
William Bridge
Irina Briller
SGT William B. Bristor Jr
Gracie Broll
Karen and Garrett Bron
James Broughton
Ian Brown
Ms. Ardith Brown
Patricia Brown
Fred and Tina Brown
Mr. James Brown
Patricia Brown
Michelle Brown
Todd and Dorana Brunhammer
Mike Budzinak
Deborah Bunnell
Duane Burdette
Lynn M. Burke
Mr. Ryan Burns
Bethany A. Burr
Gene and Mona Busby
Ryan Bushman
John Butler
Louise Buttermore
Michael Byers
Shirley Byrd
Christopher Cain
Judith Cameron
Julie Campbell
Robert C. Campbell
Catherine Campen
Don Caquelin
Vittorio Cardinale
Jack Carlson
Stephanie Carter
Theresa Carter
Roger Casale
Mr. Lawrence Cascio
Vince and Cindy Cawley
Dan Chandler
Donald Chapman
Steven Charbonneau
Judy Chia
James Childers, USAF (Ret) and Anita Childers
Kristin Choo
Mr. Brad Christensen
Cheri Christian
Nancy Clark
Candace Clark
Paul Clark
Col. Douglas Clements
Edward Coach
Jon Cobb
Russell Cochran
Mrs. Celia Cochran
Frederick Cole
Ms. June D. Collins
Justin Collins
Gregory Collister
David R. Comegys
Robert Composto
Robert Connor
Bradford Cook
Rebecca Cook
Dwight Coolidge
Curtis Cooper
Richard W. Corbett
Mr. Oscar Corona
Gabrial Cortez
Luis Cowley
Mary Cox
Mr. David A. Coy
Amy Coyle
Marguerite Craig
Peter Crane
Jessica and Brian Craw
Gary Crider
Merrill Cullison
Woody Cullison
Andrew Cunningham
Andrew Cunningham
Michael T. Cusick
Victor Cutler
Gerard Czwartacky
Alyce Dalzell
Richard Danhoff
Michael and Kathleen Danley
Martin Dante
David G. Dart, Sr.
Dr. Jeffrey Daughtry
Wade Davenport
Janet A. Davis
Gloria A. Davis
Dan and Carolyn Davis
Mark Davison
Shawn Davisson
Andrew Dawdy
Paul Dean
Patrick and Patricia DeCarlo
Andrea Decker
Anne Delfin
Darrel DeLong
Matthew Dempsey
Georgetta Denhardt
Kathy Dennis
Donald and Gail Dennison
Francis Denton
Michael DePrado
Deborah Dereberry
Irene Desmangles
Mark and Sundae Dew
William Dickey
Vivian Dietrich
Michael Dini
Nancy Dinsmore
Major William R. Dodge
Robert Doehling
Darlene Doerscher
Jed Dolnick
Valerie Donovan
Hilary Donovan
Michael and Vera Donovan
Shirley Dotson
Matthew Doyle
April DuBrul
Michael Durichek
Carrie Durst
Helen R. Eck
Curtis Eckert
Elizabeth Eldridge
Seth M. Ellison
Scott Emerson
Stewart Engelman
Nathan W. England
Paul Englehart
Luana Enriquez
Mr. Steven Esbenshade
Helen Estes
Mary Etheridge
John G. Farrell
Pamela Ferreira
Elizabeth and Ernest Fichtel
Andrew Fickley
Doug Field
Teresa L. Fisher
Zachary Fisher
Julie Fleming
Charlie Florio
Mr. Jacob Fontaine
Polly Fontana
Carly Ford
Timothy Ford
Lynne Forlenza
Julian and Karol Foster
Julia Fox
John Freiermuth
Tanya Fridland
Susan Friedman

Christine Friis
Mr. Scott Frisby
Jason Fuchs
Mrs. Kathleen D. Fuemmeler
Cara and Seth Fulton Anant Galande
Karina Garber
Lilian Garcia
Tabitha A. Garibaldi
Mr. Gerard Garnica, Jr.
Patricia Gerty
Kevin Gigax
Nancy Gilbert Crowson
Jim Gillard
Agnes Gillespie MD
Joan Glynn
David R. and Jennifer Goldsberry
Gerard Golofski
Michael Gonsalves
Juan J. Gonzalez
Joseph A. Gonzalez
Glenn Goodrum
Jeffrey Goodson
Philip Gorman
Mark Gossin
David Gottwald
Deborah Gough
Kevin Graff
Don and Marilyn Graham
Sandra Gray
Mr. Brian Gray
John Graziano
Janice Grefenkamp
Jim Griffin
KL Grimes
Jeffrey Gshwandtner
Viridiana Guerra
Darlene Guthrie
Bud Guy
Birgit and Leo Haagenson
Karen Hahn
Brenda T. Haley
Albert Hamilton, Jr.
Michael Hammelev
Pamela Hanes
Damian Haniewicz
Jackie Hardy
Ruth Harrington
Donald R. Harris
Greg Hennessy
Ron Hensley
Carol Herrick
Steven R. Hibshman
Ann Hill
Karen Himmelheber
Thomas Hines
Joshua Holland
Bruce Hollaway
Richard Holloway
Frank Holowach
Roger Hope
Mary Anne Hoppe
Ryan Horton
Richard Hoverson
Darron Hubertus
KenKathy Huffman
Cameron Hufford
Nancy Hughes
C. D. Hurt
Erik Ingle
Joe Irvine
Adil Jafry
Rikka Jeffries
Ronald Jermstad Jr.
Ms. Elizabeth Jespersen
Erica Johnson
Mr. Ronald Johnson
Katie Johnson
Russell Jones
Mrs. Lesa Jones
Richard Jones
Deborah Jones
Denise Jordan
Peter Jordan
Shana Jukes
Mark D. Junek
Dr. Alice Kachman
Kian Kaeni
John Kaley
Prabhakar Kamath
Howard Kash
William Kaufman
Ms. Lola Kaylor
Christopher Kelly
Marie Kerrigan
David Kerstetter
Keith Ketchum
Jim and Pam Kidwell
Lelia Kimball
Robert King
Robert Klingele
Nicholas Komo
Sergei Korniloff
Andrew Kovach
Donald Kratz
Margaret Kreuser
Jamie Krill
Mary E. Kunkel
Kevin LaBuz
Janine Lafferty
Susan Lam
Will Lampert
Mr. William Lannon
Joseph LaVita
Aggie Lawson
Gerald and Linda Lazaroff
Sue Lederman
Deborah S. Leimgruber
Steven Lenos
Herbert Lenz
Mrs. Donna Levy
Michele Lillie and Douglas Wilson
Mike D. Lincoln Jr.
Janie Lindenbaum
Thomas Lindquist
Baron Lindsay
Dorothy Link
James Locke
Linda Lockwood
Christopher Lohmann
Yvonne Lopez
Luz Lovins
Peggy Luigs
Carl Lutch
Eric Lyman
George Lynch
Kristin Lynch
David Lynn
Majig Maakhuu
Roderick MacKinnon
Steven Macy
Kevin Maloney
Del Mancuso
David R. Mannion
Marcia Maras
Mr. Royce Marcus
Joyce Maroney
Maryellen Martin
Angel Martinez
Carlos Martinez
John E. Marxer
Chinmay H. Matalia
Sara and Jory Matson
Gregory Matthews
Daniel Mattsson-Boze
Thomas Mayer
Eric McCabe
Mr. Kevin McCall
Kari D. McClellan
Cody and Kristine McFarland
Cheryl McGill
Ella Mae McGuire
Judith McIntosh
Jerry McKinney
Mary McKnight
Brett McLaughlin
Shirley A. McPhail
Lealand D. Meade
John Meeks
Roshni Mehta
Kevin Mensior
Charlotte Merriam
John Merrill
Karen Messerschmidt
Nancy Metcalf
Hollis Miller
Mary J. Miller
Joseph Miller
Timothy Miller
Jay Miller
Jeffrey and Amy Mischnick
Melvin Miyamoto
Cathleen Mleko
Eric Moeller
Malcolm Moncrief
Corrine Moody
Nakita Moore
Sarah Moran
Nick Morgan
William J. Morris
Tamara Morris
Randal Morrison
Lea Morrison
Lawrence Morse
Peter Morssink
Donald Mrochek
Katherine Mulkey
Virginia and John Mullen
Clay and Rachael Munro
Eileen Murphy
Alexa Murphy
Edward Murphy
Reilly N. Murphy-Evans
Marl D. Murray
Conrad Myers
Mr. Michael Mylius
Martin Nash
John F. Neary
Eric Neff
Wayne Nereson
Joel Nislar
John Nisler
Zane Nixon
Karen Norman
David Norris
Joanne Norton Volk
Bill and Saralee Nugent
Aaron Oakley
Lisa and Mark Oaks
Juan Ochoa
Thomas Odom
Timothy O'Donnell
Joseph F. O'Hara
Dennis O'Key
Joseph J. Olejnik
Virginia Olin
Mrs. Amber Olson
April O'Malley
David O'Mara
John Ondrechen
Brett Ordnung
Pamela Orth
David Pace
John Palmer
James Palmer
Rebecca Palmer
Jisun Park
Sarah Parker
Kevin Parker
Don W. Parkinson
Gillian M. Paterson
Mr. and Mrs. Perry Peavler
Ralph Peay
Susan Penta
Mr. Jimmy Perez
Peter Perkins
Keith Petersen
Carly Peterson
Paula Pettibone
Mrs. Lauren Pettigrew-Pisarik
Daniel E. Pettit
Ms. Kelly Phelan
John Phillips
Kenneth Phillips
Kimberley Phillips
Charlotte Phillips
Janice Phillips
Ann Picha-Lillard
Edward M. Pickett
Ivan Pierce
Bonnie Pinkstaff
Magleny Pinner
Donald Pistulka
Phil and Gineen Platt
Sara Pohlman
Martha Potiriades
Mrs. Ana Potts
Joseph and Judith Powers
Cheryl Powers
Robert Praetorius
Michelle Principe
Mike Procaccini
Douglas Purcy
Deborah J. Purvis
Sonya Quijada
Maribel Quintana
Jim Rasor
Gabriel Razcondurazo
Mr. William Reams, Jr.
Kelly Reape
Dodie Reed
Darrin Reeder
Scott Reese
Tony Reese
Craig Reid
James Reilly
Eileen Reynolds
Fred Rhian
Keith D. Rhodes
Patricia Rifkin
William Rink
Jeremie Ritchie
Linda Rivard
Michael Roberts
Bruce A. Roberts
Cynthia Robinson
Gabriel Rodriguez
Paul Rogers
Concetta Ross
Elaine Rossi
Jennifer Roth
Harmony Rowland
William Rudd
Terrance Ryan
Rick Ryczkowski
Jim Sabine
Ron Saeger
Platt Safford
Nicholas Salemi
Jaime Samek
Richard Santana
Joseph and Anne-Marie Santomero
Wayne Sarkees
Barbara Sauter
Craig O. Schaum
Mrs. Lisa Schechter
Megan Scheffer
Mark Scheffler
Barbara Schepel
Kurt Schrammel
Rhys and Michelle Schreadley
Sidney Schreiner
Kenneth Schwartzberg
Dennis Schwickerath
Noreen E Scott
Suzanne Scott
Leslie Scott
Jacquelynne Scott
Laurel Sea
Kristi J. Sehnert
Andrew Setter
Ed Sevold
Mark Shade
Tom Shaffer
Amanda Shaunessy
Robert Shaw
Peter Shaw
Bahram and Patricia Sheed
Nicole Sherwood
Bryan R. Shewmake
Dr. Sebastian Siadecki
Elizabeth Siegrist
Roberto E. Sierra
Cory Silverman
Joseph and Kathryn Skinner
Nadja Smith
Charles F. Smith
Deena Smith
Jason Smith
Douglas Smith
Ryan Smith
Gerald Smith
Ross Smith
Paul A. Smith
Karen Smithhart
Kiaran Snyder
Ms. Aneta Sobus
Mr. Salvatore Somma
Mr. Tayde Sotelo
Gloria Spaulding
Donna Spirlin
Randall Sprague
Steve Sprowls
Robert Stack
Ms. Wendy Stanford
Andrew Stanton
Richard Starratt
Jessica Stauffacher
Frederick Steimann
Mrs. Mari Stein
Elaine Steinle
Mr. Thrasyvoulos Stephanides
April Stephenson
Ebony Strange
Mike and Carol Strub
James and Norma Stuart
Bernice Szymanski
Teresa Taegel
Kelli Tapley
Barbara and John Tato
Michelle Taylor
Heather Taylor
Mrs. Kimberly Teaford
Russell Tenderholt
Don Terry
Donald Thielen
Essie Thompson
Craig Thomson
Kristen Thorsen
Frank Thouvenot
JoAnn R. Tijerina
Barbara Timone
Tamara Tkach
Linda Tollett
Deborah Towns
Robert Tratz
Jeff Travers
Judy Trevino
Adam Trzonkowski
Andrew Tucker
Margarete F. Umble
Melinda Utley
Stephen Uyehata
Ralph Vallese
Sean Vallieu
Wayne Vanderslice
Robert W. Vandini, Jr.
Patrick G. Varriano
Bradley R. Vaughan
Ashish and Deborah Vazirani
Gabriel Velez
Christy Venn
Brian Villavecchia
Maclovio Villegas
Michael Vizcarra
Jodi Vo
Mrs. Jennifer Vogel
Aditi Vora
J. Wade
Ronald Wagner
Ian Wallace
Brent Walls
Kenneth Walsh
Jennifer Wangberg
Kristie Warner
Bret Watson
Kristin Watt
Katherine and Keith Weaver
Michael D. Webster
Rachel Weil
Richard J. Weimer
Todd Wenzel
Molly Westmoreland
Linda Whaley
Linda Whaley
Penny White
Kathi White
William and Linda White
Jo E. White
Kathleen White
Natalie Whitehead
Heather White-Wyatt
James Whitley
Mr. Henry Wierzbicki
Christopher Wilbur
Charles L. Wilhelm
Patrick Williams
Lisa Williams
Jerene Willis
Joel Wilson
Lynne Winfrey
Peter Wirkowski
Jeffrey and April Womack
Mr. Scott Wood
Aris Woodham
Stan Woodson
Correan Worthy
Harold Wright
Chuck J. Wronski
Michelle Wyatt
Andrew Young
Laura Yzaguirre
Shirley Zeigner
Susan Ziesman
Chris Zurofsky
The appearance of U.S. Department of Defense (DoD) visual information does not imply or constitute DoD endorsement.