Army Veteran Grateful to Operation Homefront After Unplanned Medical Retirement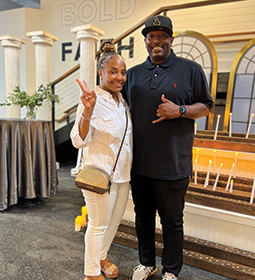 When Army Master Sgt. Cedric Brown noticed swelling in his leg after a game of pickup basketball at the base gym, he thought he had pulled a muscle. As it turned out, he had two blood clots in his leg that would soon end his 22-year military career.
"I hope they don't kick me out for this, but it doesn't look good," he remembers thinking. "Then the military doctor said that was it."
Impending medical retirement meant that Cedric, his wife, and three of their children would need to be out of Schofield Barracks base housing in Hawaii within a matter of weeks in the summer of 2022. He turned to Operation Homefront's Critical Financial Assistance (CFA) program.
"When you retire suddenly like this, it's a lot because you're not prepared for all of the extra expenses," Cedric said. "It was so much to deal with. We were stressing."
He and his wife, Lakesia, were in tears when they received the news that Operation Homefront approved their application for assistance with moving expenses and first and last months' rent.
"That was a weight the size of an elephant off my shoulders," he said.
"That was a weight the size of an elephant off my shoulders."
Army Master Sgt. Cedric Brown
He and his family received more than $10,000 to cover the first month's rent and security deposit on a home in Wahiawa on the island of Oahu adjacent to Schofield Barracks, where Cedric had been stationed as a senior maintenance supervisor. Operation Homefront also provided more than $1,600 to cover moving expenses.
In addition to the blood clots in his legs, he later learned that he had a pulmonary embolism.
"If it was to get past my lung and into my heart, I could die," he said. "It was scary. I'll be on blood thinners as long as I have life in my body."
The father of five chose to stay in Hawaii, where he had been stationed for five years, so his 15-year-old son could continue playing basketball at his high school. Cedric and his wife also have 9-year-old twins who love the islands and two sons in their 20s who live and work in Colorado.
The family found Operation Homefront among a list of resources Army Emergency Relief shared.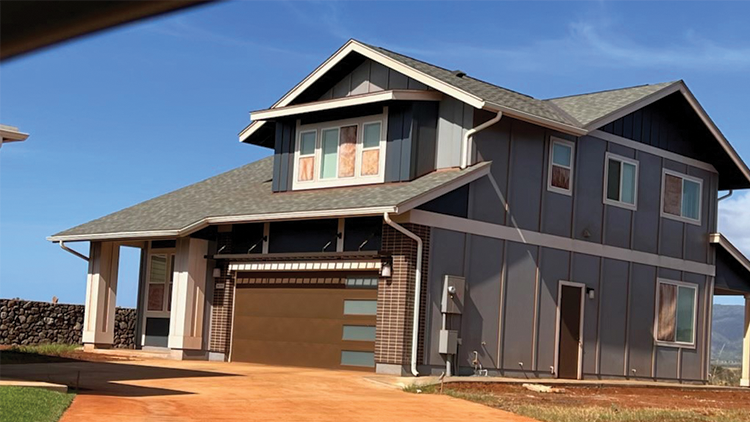 "You all have no idea how grateful we are for this program," he said. "Especially with a sudden medical retirement, we are not prepared. There was a lot of financial strain and emotional strain."
Cedric initially joined the National Guard while on a college scholarship for drafting and design when he decided an active-duty military career would be a better fit. That led to 22 years of success and marriage along the way.
Now the family is adjusting to civilian life. Cedric is the purchasing manager for a government contractor, and his wife is in school to become a registered nurse.
"The military life is all we have known," he said. "We are truly appreciative of these donors because, without them, I don't know how we would have gotten to where we are today. I pray that they will continue to support military families because it is so needed."