Army Veteran and Her Family are Thankful for Operation Homefront's Critical Financial Assistance Program for Providing Relief in her Time of Need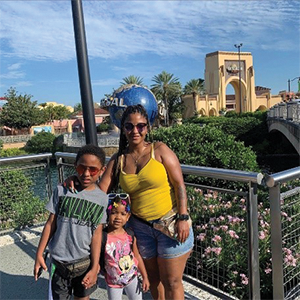 Army veteran Teena Robinson was the mother of an infant and needed to get into a career when she enlisted in 2009. She followed her father, a Marine veteran, in the family tradition of military service.
During her seven years in the Army, Teena worked as a unit supply specialist and achieved the rank of specialist. She was deployed to Iraq in 2011. She lives with PTSD and traumatic brain injury.
Teena, who lives in Bensalem, Pennsylvania, recently began a yearlong program to become certified as a medical assistant. As a single mother of two children – 12-year-old Jason and 6-year-old Amina – the veteran needs a career field that will allow her to provide for her family and care for her health. Since transitioning to civilian life, she has struggled in finding a stable job.
Last year, in the early stages of the COVID-19 pandemic, Teena was unemployed, and the tight family budget would not stretch to cover rent for her and her children. She was facing eviction when she found Operation Homefront (OH), a national nonprofit whose mission is to build strong, stable, and secure military families so they can thrive – not simply struggle to get by – in the communities they have worked so hard to protect.
At a friend's suggestion, Teena applied for assistance through the organization's Critical Financial Assistance (CFA) program.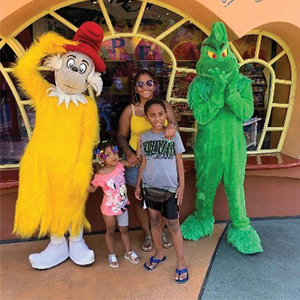 She was relieved when she learned she was approved for two months' rent. She is grateful for the help.
"(The assistance) meant so much to me. It gave me the opportunity to relax and take other issues I had going on one day at a time," she said.
Now, she looks forward to representing OH and military veterans at the 2021 Penn State Military Appreciation football game. She's also eager to share the experience with her children.
"It's nice for veterans to be recognized and appreciated and not be forgotten," Teena said, adding that she enjoys attending sports events. Football will be a first for her.
"I've always wanted to go to a football game, but we've never dreamed of being able to go."