David Lee named 2022 Military Child of the Year® for Innovation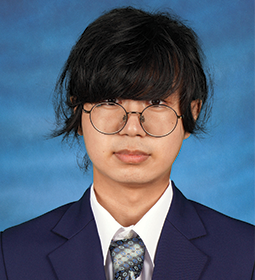 David Lee, the 2022 Military Child of the Year® for Innovation, turned to the healing power of music to help ease mental stress brought on by pandemic isolation. The 18-year-old award-winning violinist worked with his brother to launch a nonprofit platform for sharing original compositions and non-copyright music to hospitals, care centers, and orphanages worldwide.
David is the middle of three children of Army veteran and reservist James Lee and Jea Park. He is a senior at Osan Middle High School, the American high school at Osan Air Base, where his father works as Information Technology Specialist at Osan Air Base and information systems technician with the 658th Regional Support Group in Camp Humphreys.
The spark that ignited David's passion project, Music Echoes, came to him as he played his violin at rehabilitation centers and for his grandparents. He noticed people would relax as they listened to the music. He also recognized the mounting mental stress caused by the COVID-19 pandemic.
At one senior center, a woman approached David to ask if he would play his violin at her funeral. He accepted the request and she smiled.
Because the family moved to South Korea – the ninth PCS for David – and because of COVID-19 travel restrictions, he kept his promise virtually. And he remembered the woman's smile as he connected all the dots to allow more people to enjoy the soothing sounds of his music.
Since starting Music Echoes, David and his 19-year-old brother, an accomplished pianist, have created and delivered their background music to an estimated 15,000 facilities worldwide. So far, the project has more than 1,000 followers on Instagram, and David and his brother upload new music every few months.
David envisions a career in clinical psychology, a field that will enable him to continue connecting with others. He plans to continue his musical journey, as well, pursuing dual degrees at Harvard University and Berklee College of Music.
With passion, purpose, and perseverance, he says, the impossible becomes possible.