Fionnuala "Finn" Mahoney, our 2020 Military Child of the Year for the Army, is a resilient, adaptable teenager. She proves that every day living with learning differences, being a caregiver for her grandmother, helping to rebuild her childhood home in New Hampshire, and being a military child who moved four times until her father was medically retired from the Army after being injured.
Finn, 18, is the daughter of retired Army Capt. Howard K. Mahoney and Shari Boibeaux, an engineer and caregiver. She is the youngest of three. Her oldest brother, Howard K. Mahoney II, 21, attends the U.S. Military Academy at West Point and her second brother, Cormac A. Mahoney, 19, attends Cornell University where he is in the Air Force ROTC.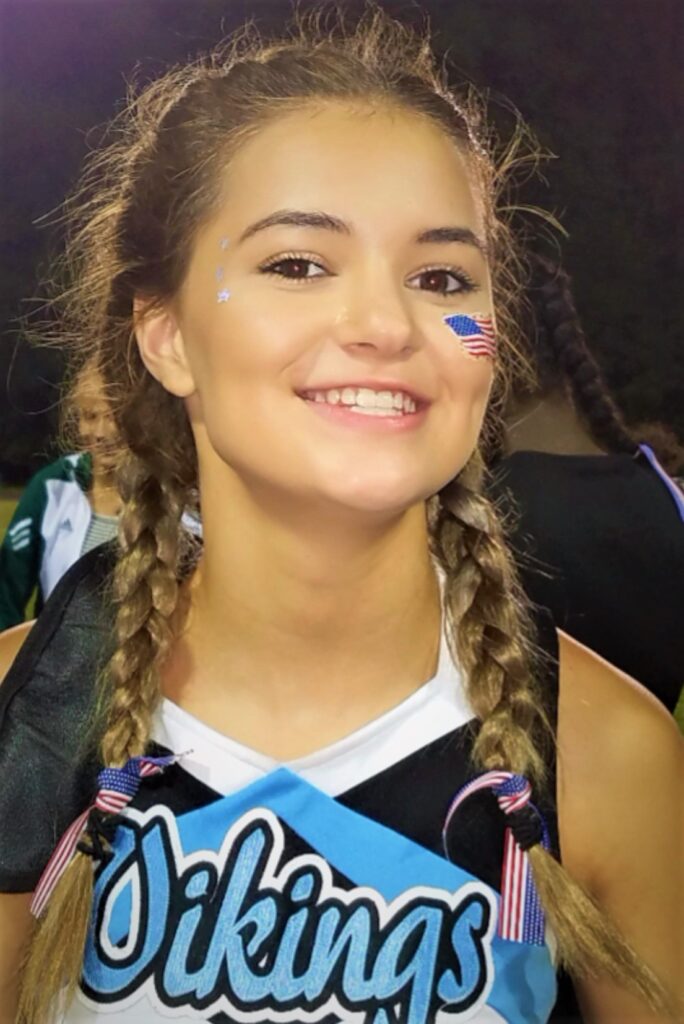 Finn's dad is her role model and inspiration to help other military families.
"My dad has been in the Army since I can remember," she said. "The week after 9/11, when my dad received his white lab coat as part of his military medical school program in Boston, he held me in his arms on the stage. I was only a week old."
After being injured, he spent two years at Fort Belvoir in the hospital and Wounded Warrior Battalion.
"I know what it is like to see the military members in the hospital and in recovery," Finn said. "I would not change being part of the military, I am proud that my dad chose to be a military service member and that I get to be a military family member."
She volunteers at Lamb's Center in Fairfax, Virginia, which serves the poor and homeless, including a large population of veterans. She assists grieving families at Section 60 of Arlington National Cemetery. Finn has also helped create an adaptive kayaking program with the Wounded Warrior Battalion at Walter Reed Military Medical Center.
A senior at Walt Whitman High School in Bethesda, Maryland, Finn is proud to have a dad who helps with her schoolwork. She emulates his ability to overcome physical and physiological challenges to help others. She has started a nonprofit to give voice to teenagers before they can vote and she has proven to be a leader as part of her cheerleading squad.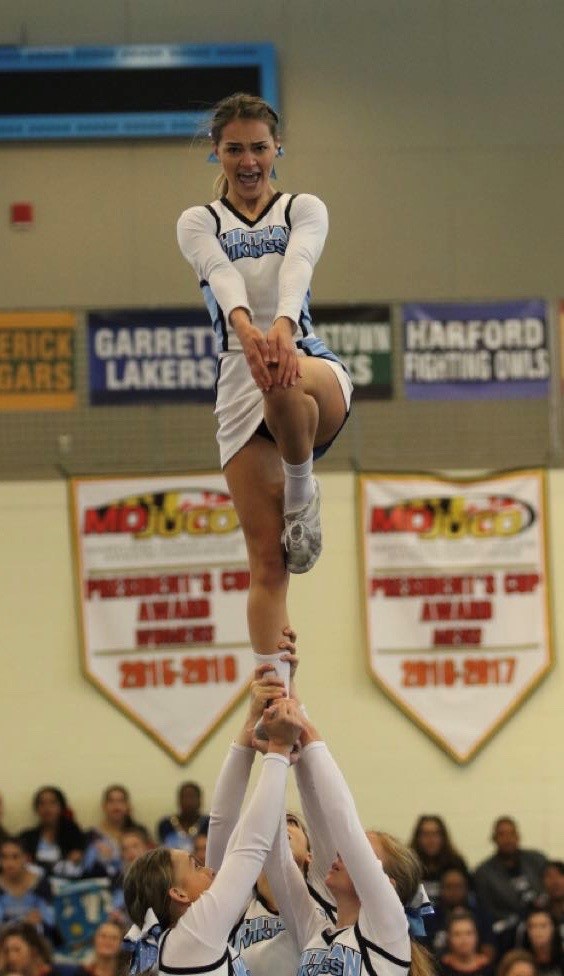 As an intern in the Laboratory of Metabolic Control at the National Institutes of Health she has learned about biology, ketogenic and food-based technology. She is assisting with university-level research which involves the development of therapeutic ketones as part of special diets that can treat symptoms of epilepsy and Parkinson's disease in low-income populations around the world.
Finn has traveled to 30 countries and her love of learning about different cultures and seeing new places has made her consider how she can improve public health around the world. She hopes to continue studying biology, clinical laboratory science or forensic science.
Favorite quote: "Your time is limited, so don't waste it living someone else's life. Don't let the noise of others' opinions drown out your own inner voice. And most important, have the courage to follow your heart and intuition." – Steve Jobs
Service/Leadership Highlights:
Vietnam Veterans of America (VVA) volunteer
American Legion Auxiliary (ALA)volunteer/Girls State
Washington Hebrew Congregation Youth Group Leader (WHECTY)
Team River Runner Adaptive Kayaking for Wounded Warriors
National Institutes of Health (NIH)Intern
Walt Whitman Cheerleading and Stunt Team
Olympiada of Spoken Russian Medalist
Rye Beach Swim and Dive Team Captain
Join us on our social channels below for more ways for you to join in the celebration. We also encourage you to submit messages of congratulations to our recipients.
Facebook
Twitter
Instagram
Linked In
Thank you to our gala sponsors, who cannot be with us in person, but whose support has been invaluable: United Technologies Corporation, Booz Allen Hamilton, Carnival Cruise Line, LaQuinta by Wyndham, PNC Bank, Procter and Gamble, and Veterans United Home Loans.