Haydn Jones named 2023 Coast Guard Military Child of the Year®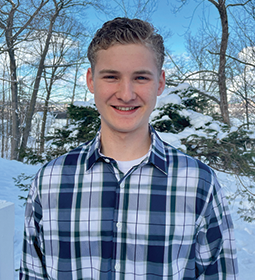 Moving from North Carolina to the Upper Peninsula of Michigan, at the height of COVID-19 and just before his freshman year in high school was not easy for Haydn Jones. But Operation Homefront's 2023 U.S. Coast Guard Military Child of the Year® rose to the challenge, jumping into activities and sports.
"Leaving our friends in the South for a much colder climate in the North, transitioning to a public high school after being home-schooled, and moving to a new place during COVID was a very difficult experience," Haydn said.
He continued to show resiliency when the family faced their most daunting test – his father was diagnosed with a life-threatening form of leukemia. Haydn, the second oldest of four boys, helped care for his younger brothers while his mother supported his father at treatments that could last more than a week at a time.
"When he was away for treatment with my mom, my brothers and I took care of each other and pitched in wherever we could," he said. "We stayed strong by leaning on each other, trusting in God, and getting involved in the community, where so many others were also trying to deal with the repercussions of COVID."
The son of dual-military parents U.S. Coast Guard Capt. Anthony Jones and retired U.S. Coast Guard Capt. Gretchen Jones, Haydn experienced 60 months of deployments, sometimes with both parents gone at the same time.
"They served in the U.S. military as Coast Guard search and rescue pilots during 9-11, deployed many times, and helped rescue people from hurricanes, fishing boats, and cruise ships," Haydn said. "Now, my father is helping to protect important shipping routes and is still helping people."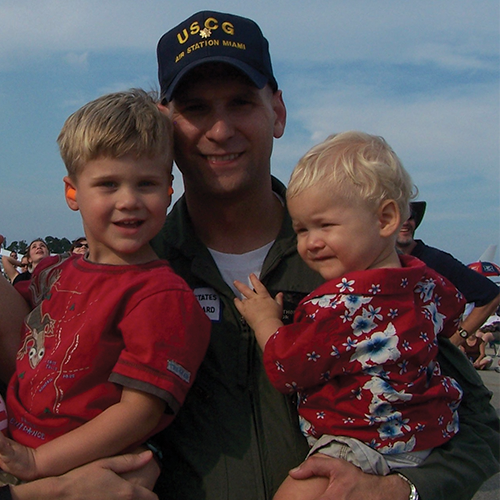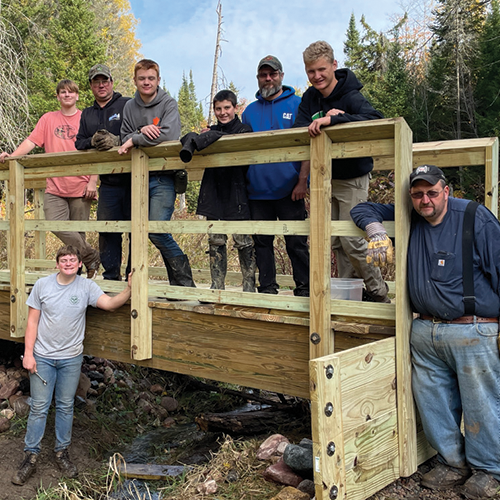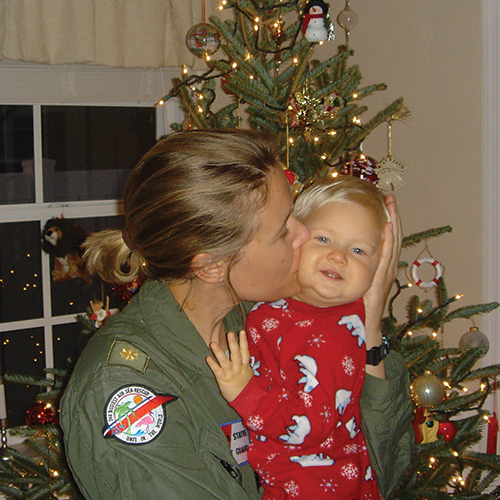 Their family's service, which includes his great-grandfathers, fills Haydn with pride. He plans to continue the military tradition after he graduates from Sault Area High School in Sault Sainte Marie, where he is a junior. He hopes to serve in the military as a pilot and engineer.
Haydn is already working toward that goal. He is a cadet master sergeant and a flight sergeant in Civil Air Patrol and Eagle Scout for Scouts BSA. He has volunteered over 200 hours in the past 12 months, much of it to support trail and bridge building to help provide community access to outdoor recreation during long winters. He was also able to work with retired Army aviation mechanics to learn how to repair aircraft. Their service inspired him to write a speech that he was asked to read during a Veteran's Day event at his school for the VFW's Voice of Democracy program.
He also volunteered for Aerospace Connections in Education (ACE), which seeks to educate elementary-age children in aerospace careers and STEM fields through fun experiments. Haydn started a chapter of the Fellowship of Christian Athletes at his high school, and he has earned varsity letters in cross-country, soccer, swimming, and diving.
Haydn has also grown to love his new home in the North, adopting customs in the area, like making maple syrup.
"Here in Michigan, friends showed us how to make maple syrup, which is possible because of the abundance of sugar maple trees, cold weather, and the community of people needed to do it," he said. "Even if we can't get access to sugar maple trees or the proper environment for them to work their magic in the future, we are now permanent fans of authentic maple syrup."
He also now enjoys traditional "Yooper" foods like whitefish, pasties, and pannukakku, along with learning how to catch and make the items with the help of close-knit groups from the community, just as the Native Americans, Scandinavians, and Finns have done for centuries.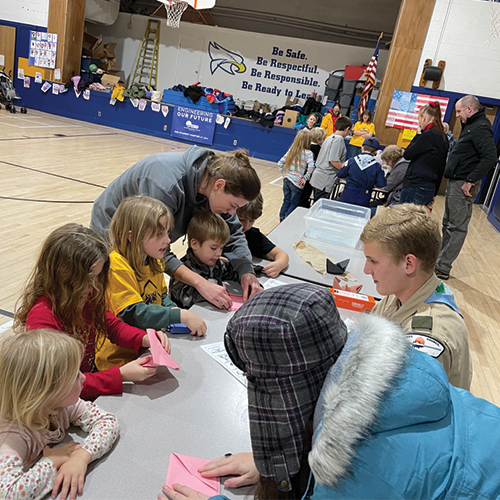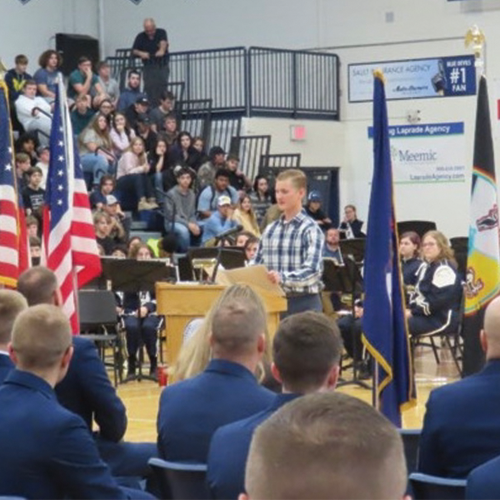 "Most military children are used to moving often and they meet and make friends with people from many different parts of the country and the world," Haydn said. "We have to overcome the challenges of moving often, but this makes us resilient, adaptable, and really good at packing! We are able to experience many new communities and cultures, and therefore can often learn and benefit from the best of each culture."
Service/Leadership Highlights
• National Honor Society
• Life Scout, Scouts of America
• 2nd Place UP State Diving
• Team Captain, Sault Area High School Swim & Dive Team
• Most Valuable Player, Sault Area High School Soccer Team
• National Youth Leadership Training Staff
• Senior Patrol Leader/Crew Lead Troop 105/Philmont Expedition 2021
• Sailing Ambassador, River City Community Sailing
Favorite Quote
"I have fought the good fight, I have finished the race, I have kept the faith," – 2nd Timothy 4:7