Hayley Schreiner Selected as Military Child of the Year® for the Space Force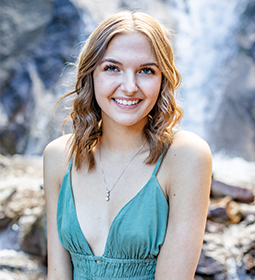 Never give up. That's the philosophy that has propelled 16-year-old Hayley Schreiner to become a successful volleyball player, a member of the debate team despite a fear of public speaking, and a mentor for incoming freshmen at her school, Discovery Canyon Campus in Colorado Springs, Colorado. The high school junior is Operation Homefront's 2023 Military Child of the Year® for the Space Force.
"My favorite part of being a military child is getting to be a part of a community," Hayley said. "The military is, and will continue to be, like a large family for me."
Hayley's mother, Nicole, works as a Space Force civil servant. Her father, Col. Robert Schreiner, serves as commander of Space Delta 20 of the U.S. Space Force Element to the National Reconnaissance Office. The family resides in Colorado Springs.
Hayley takes immense pride in her father's service, and she said seeing his happiness when he was promoted to colonel made the challenges of his deployments worthwhile. It is an honor to give back to the country by supporting her father, she said, even though having a parent in the military is emotionally and mentally difficult.
"But through all of this, it is an honor to give back to the country that has given so much to us," Hayley said. "I have become a stronger woman and adapted many of the morals I hold today from my father. He continues to teach me hard work and determination no matter the circumstances. I hold so much pride to be named a military child."
The Schreiner family chose to stay in Colorado Springs to provide stability for their children, even when Robert was deployed elsewhere. For Hayley, this meant living a total of 48 months – about a quarter of her life – with her father away from home.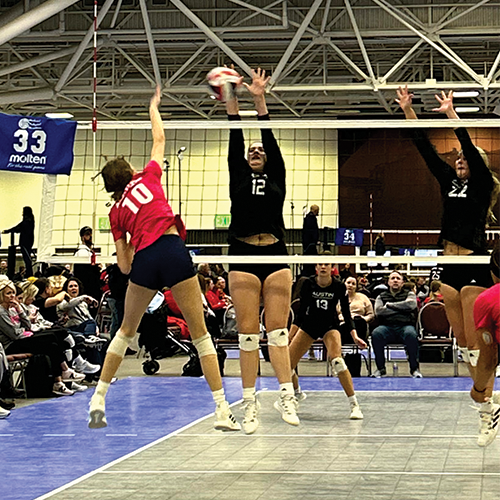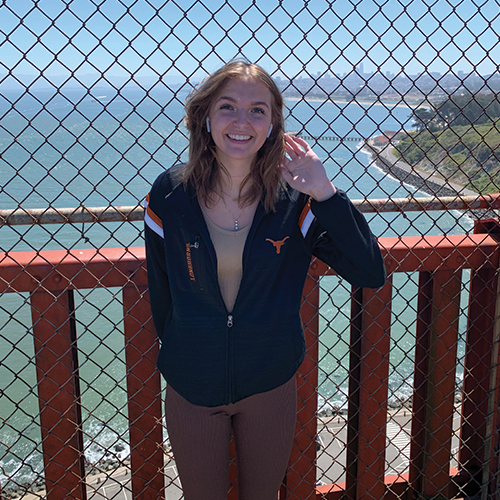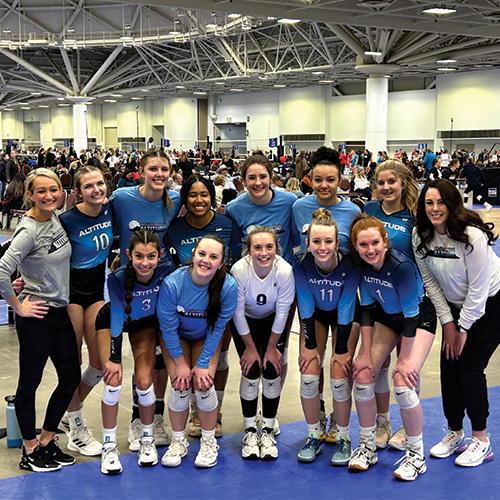 "Colorado Springs has been my favorite place to live," she said. "I have grown up here as my father continues his moves and deployments away from the family. I have made friends here through the school I have attended since 5th grade."
She was only 8 when Robert was on assignment in Europe for almost two years, and she took on caregiving responsibilities for her younger brother and sister while Nicole was at work. Hayley relished video chats with her dad, but the time wasn't the same as having him home and practicing volleyball with her or helping with homework. Hayley is grateful her mom was able to provide much-needed stability.
"The person that was there for me and has always been there for me was my mother," Hayley said. "And even with this situation being just as hard on her, she continued to put her children first."
Hayley credits her resilience to being a military child, as she has learned to persevere in the face of hardships her civilian counterparts don't always understand. Though she struggled at times with uncertainties about when she would talk to her father again and concern for his safety, she values having a vast military family to support her. She stresses to other military children that they, too, can grow stronger through challenging times.
After high school, Hayley plans to pursue a degree in engineering and perhaps work in civil service.
"While I do not plan to serve on active-duty in the military, becoming a civil servant like my mother would provide me an opportunity to serve our nation," she said. ​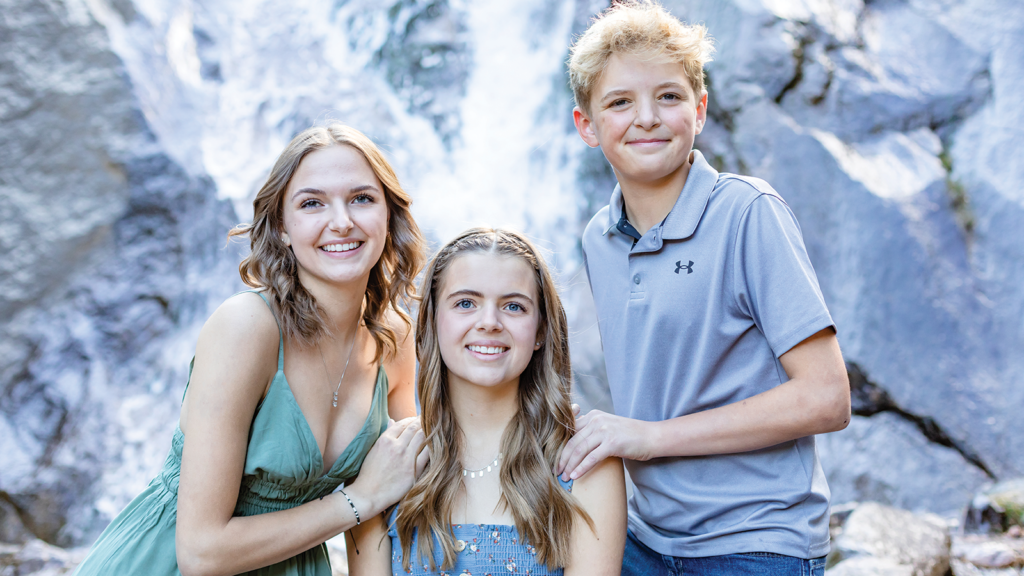 Service/Leadership Highlights
• Earning a 4.25 GPA in an international baccalaureate program
• Maintaining a 3.82 GPA in courses through the University of Colorado, Colorado Springs
• Member of the National Honor Society
• Selected for Discovery Canyon Campus Canyon Crew Leader for mentoring incoming freshmen
• Member of the Altitude Volleyball Club 17 Navy team, currently ranked top 10 in Colorado
• Recognized with the Discovery Canyon volleyball Team Thunder Teammate Award for kindness and willingness to help teammates on and off the court
• Discovery Canyon Speech and Debate Competition Team second place for original oratory
• Earned recognition for extraordinary effort at work and in the community as a retail employee at Great Wolf Lodge
Favorite Quote
"I've failed over and over and over again in my life, and that is why I succeed." -Michael Jordan.