Veteran Shanique Wright was 18 and still in high school when she joined the Army National Guard in 2008. Her sister and father had been in the Army and, after growing up in Tennessee, Shanique thought it would be her best option to see the world.
Between 2009-2010, she deployed to two different locations in Iraq. Upon returning to the states, Shanique moved to Tampa, Florida, in 2012 to be a caretaker for her grandmother. She was working at the VA hospital in housekeeping and befriended a woman who worked there. That woman then played matchmaker, introducing her nephew, Eugene Hicks III, to Shanique. They are now married with a 5-year-old son, Eugene IV.
As she tried to acclimate to life in Florida, Shanique continued having trouble coping with her PTSD that resulted from her time in Iraq and was medically discharged in 2014.
She and Eugene had dreamed of being homeowners one day but were living mostly paycheck to paycheck. They could only afford a small duplex and it was not in a good part of town. Shanique would hear gunfire, which aggravated her PTSD.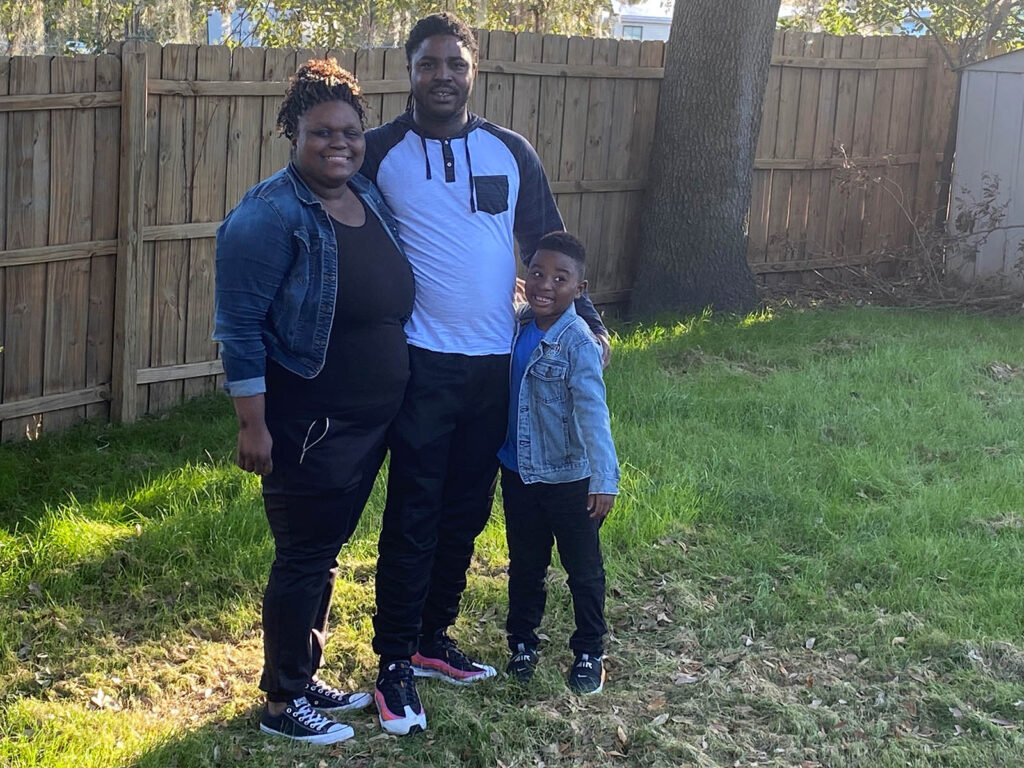 They began searching for opportunities to move. Shanique had heard about Operation Homefront through friends and knew about its housing programs. She applied and the family was accepted into Operation Homefront's Homes on the Homefront (HOTH) program. The family will soon move into a three-bedroom, two-bathroom house, in Dade City, Florida, donated by Wells Fargo. The house is in a quiet, family-friendly neighborhood and will give Shanique the space to help heal and cope better with her PTSD.
As part of HOTH, Shanique will receive customized financial counseling to build savings, reduce debt and learn home ownership skills. Upon graduation from the program, Operation Homefront will deed the home to the family, mortgage-free.
"Being a homeowner is something that I've always talked about with my husband," Shanique said. "It was something we wanted to do together. Having the opportunity is a blessing. I'm super excited."
They are excited to be moving into their new community. The home is located near the VA hospital where Eugene works and where Shanique is treated. and it is not far from a lake that boasts fishing and other recreational opportunities, which is a great benefit for their son who loves to fish.