Louis Geer named 2023 Air Force Military Child of the Year®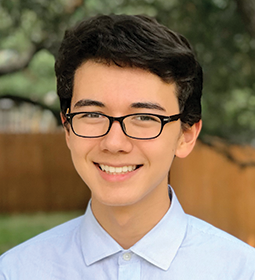 Louis Geer knows how easy it is to fall behind in school — as a military child, frequent moves often meant time out of school. He used that experience to help low-income students throughout San Antonio by creating the San Antonio Book Pool to provide free books to underserved youth during the pandemic. His efforts are just one reason he was named Operation Homefront's 2023 Military Child of the Year® for the Air Force.
Through his roles as founder and volunteer for the San Antonio Book Pool, 18-year-old Louis has collected and distributed thousands of books annually to students in need, collaborating with other community organizations. He has recruited over a dozen volunteers and worked with local community organizations such as San Antonio Youth, Communities in Schools, and Family Service.
The son of retired Air Force Col. Mike Geer and mother Hyunah Lim, Louis was used to moving from school to school but faced an academic challenge when his father retired to San Antonio and Louis enrolled in BASIS San Antonio Shavano. Accustomed to being at the top of his class, especially in math and science, Louis was surprised when he finished way behind the top scorers in state math and science competitions after joining an academic club. He used the grit he picked up as a military child, persevered, and studied subjects on his own including Algebra 2, and took an online honors chemistry class to keep up with his Science Bowl teammates. 
His passion for learning extends beyond the classroom. Louis and his family have adopted local traditions from nearly every place they have lived.
"I've refined my taste for kimchi the times I was in Korea (my mom probably wouldn't let me not), picked up a bit of soccer in the Netherlands, learned how to ski in Colorado, saw my first rodeo in Wyoming, and enjoyed Tex-Mex in Texas," he said.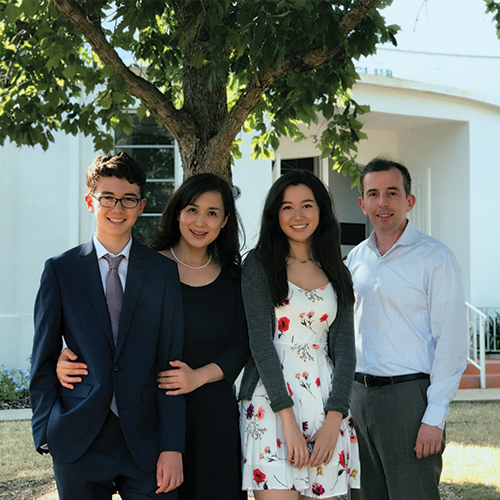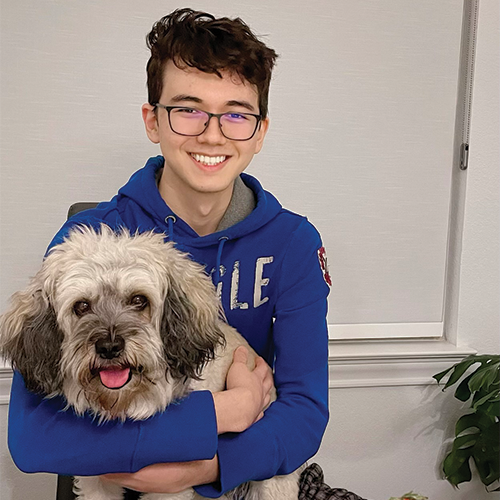 Louis is an Eagle Scout, a competitive classical pianist and music composer, a founder of his school Entrepreneurship Club and a Gurwitz Youth Ambassador. He is also on the varsity of his school's Science Bowl, soccer, and University Interscholastic League teams. He also participated in several research programs including the Summer Science Program in Astrophysics and a program with NASA.
His Eagle Scout project established a Little Free Library in a low-income area in San Antonio and collected over 700 books to make sure it was well supplied. He hopes to become a tech entrepreneur for social impact and is awaiting word from colleges.
Louis was always proud of having a parent in the military, even if his father's deployments and time away could be difficult.
"My dad deployed over a dozen times in his career, and it was always a bonus when he was home for a birthday or holiday," Louis said. "We always learned to take advantage of opportunities to spend time together when we could. Whenever he would arrive home, I would be happy to have him back and proud to know that he was serving our country."
His travels as a military child have helped him prepare for his next chapter in higher education.
"I loved having the chance to experience what I did," he said. "For example, I explored three continents before I graduated middle school, which is cool. Now as a senior, I'm not too intimidated by the idea of college, because I've become comfortable with facing a new academic experience. In fact, I'm really looking forward to it."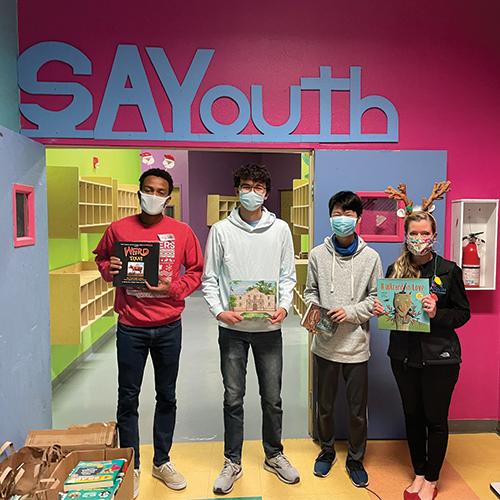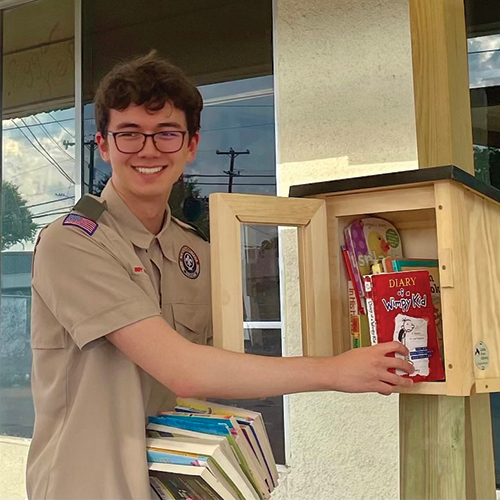 Service/Leadership Highlights
• Eagle Scout, Carson Scholar & Harvard Book Prize Award Recipient
• Founder/President of San Antonio Book Pool and Basis Entrepreneurship Club
• Three-time Presidential Volunteer Service Award Recipient including Gold & Silver
• Highest Ranking Graduate at his school
• National Merit Finalist and three-time AP Scholar with Distinction
• State Champion in Science and Physics Competitions, University Interscholastic League and State Champion in Math and Physics Competitions, Texas Math and Science Coaches Association
• Four-time Science Bowl Regional Champion & four-time American Invitational Mathematics Competition Qualifier
• Received numerous music awards both in piano performance and music composition, Worked as a Gurwitz Youth Music Ambassador
Favorite Quote
"When you reach the end of your rope, tie a knot in it and hang on." — Franklin D. Roosevelt