Adaptability Is Key for Mackenzie Hanna, Army Military Child of the Year®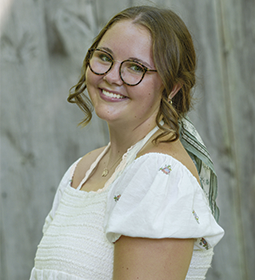 With back-to-back overseas deployments, dual-military parents who have been gone at the same time, and the changes of station most Army families endure, adaptability has become a keyword in the life of Mackenzie Hanna, Operation Homefront's 2023 Army Military Child of the Year®.
"My favorite part of being a military child is the experiences I am blessed with," Mackenzie said. "Though each move is difficult, they give me the opportunity to experience a new part of the world. I have made memories with my family in places many people will never go to. I have experienced the beauties of the world in countries I would never have traveled to without the help of the Army."
Daughter of Christopher and Katie Hanna, both retired Army lieutenant colonels, Mackenzie comes from a long line of family members who have served. Her dad served two tours in Iraq and one in Kuwait and her mom deployed to Haiti and Kosovo. Her four great-grandfathers served with the Army Air Corps or with the Army in World War II, one grandfather served with the Army in Desert Shield and Desert Storm, another grandfather was in the Air Force, and she has three uncles and a cousin who were in the Army. Two of those uncles are retired, and each served two tours in Afghanistan and Iraq. The combined years of service for the family is over 150 years.
"It makes me feel incredibly proud to have two parents who have served in the Army," Mackenzie said. "Every morning, I proudly place my hand on my heart during the pledge of allegiance, knowing I have two parents who selflessly dedicated decades of their lives to fight for it."
Mackenzie incorporates her family's history of service with her own adaptability by seeking out volunteer opportunities, usually activities aligned with her faith. She has volunteered at military chapels for more than 10 years, and parishioners have commented about how mature and reverent she is. The group parent board chose Mackenzie to lead the youth group for the past two years.
The second oldest of four siblings, Mackenzie has helped take care of her younger siblings at times her parents were deployed or training.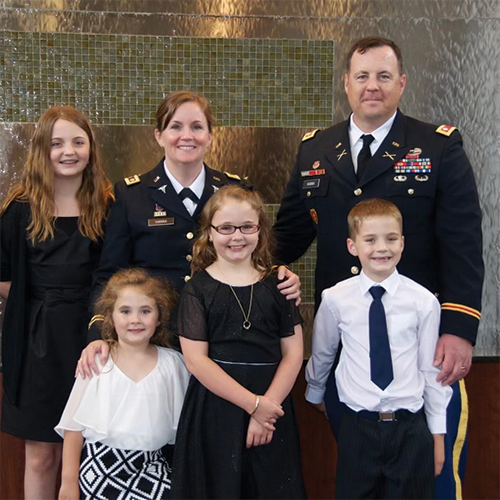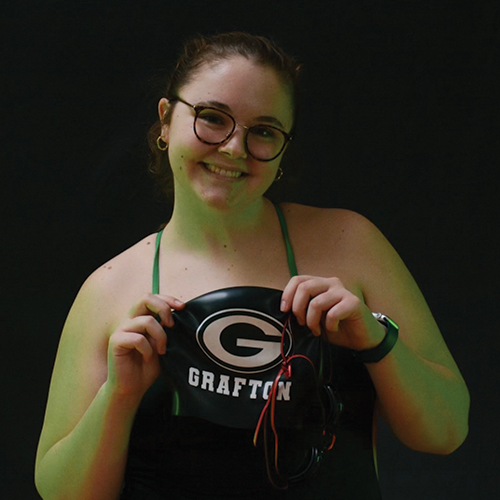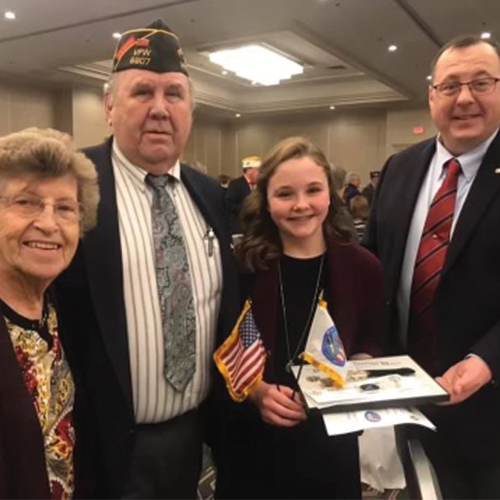 One of her biggest challenges came when the family moved to Grafton, Massachusetts when her father transitioned from military to civilian life. It was her sixth school – she had even been to Hawaii and Germany – but the first civilian school where nearly everyone had grown up together.
"With each previous move, I would meet new military kids who understood my experiences," Mackenzie said. "However, with my move to Massachusetts, I met kids who had known their classmates their entire lives. They didn't understand the fast-paced life of the military. This move took the longest for me to make friends. I had to learn to build relationships that were meant to last longer than three years. It was definitely helpful to have my family, as they obviously understood what I was going through."
Mackenzie took on the challenge and got involved in swimming, academics, and volunteering.
She is co-captain of the Grafton High School swim team, a member of the National Honor Society, and president of the Grafton High Family and Community Leaders Club, which provides service and outreach to the local community. In 2022, she was a semi-finalist for Military Child of the Year®.
Mackenzie will be attending the University of South Carolina's Honors College as a pre-med student and majoring in human biological sciences.
"I hope to work in the medical field and eventually become a surgeon," she said. "My entire life, I witnessed my parents dedicate their life to service. They served our country as members of the military. They taught me what selflessness looks like. They taught me how important service is. I want to follow in their footsteps. Being a doctor may not be quite the same as being a soldier, but the center point of service remains the same. I want to dedicate my life to serving others."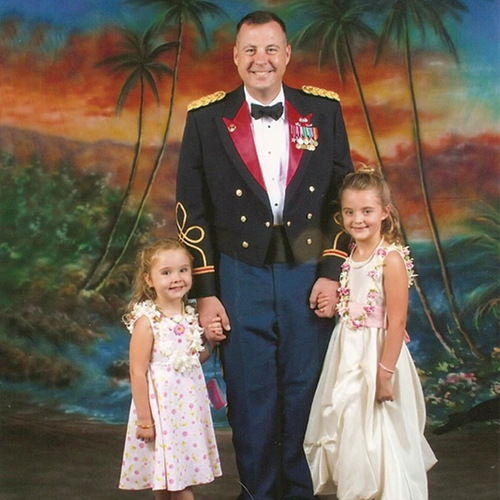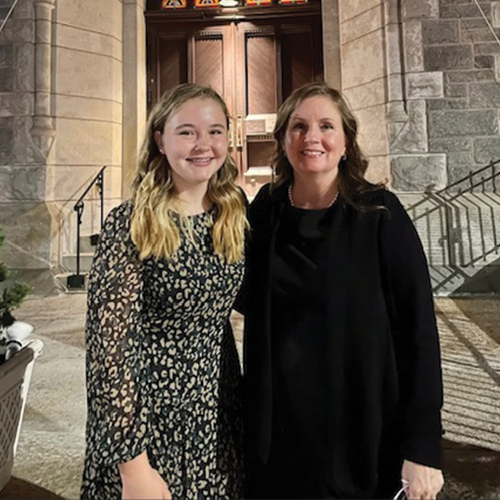 Service/Leadership Highlights
• National Honor Society member and community service chair
• 4.0 GPA ( unweighted) and Principal's Highest Honor Roll (4yrs)
• Advanced placement in Statistics, Psychology, English Language, English Literature and Composition, Biology, and Environmental Science
• VFW Patriot's Pen, advancing to the Massachusetts state level and ranked 6th
• President of the Family and Community Leaders
• Acceptance into the University of South Carolina's Honors College
• Swim team co-captain
• Over 500 hours of community service
Favorite Quote
"The only thing we have to fear is fear itself" – Franklin D. Roosevelt