School is a large part of life for any student, and many find comfort in returning to the same school and classmates each year. Military students might not have that same familiarity.
To alleviate these stressors, Brandon Mammano, the 2019 Military Child of the Year for Innovation, worked with a team from Booz Allen Hamilton on an in-school Ambassador Program that facilitates welcoming social connections for incoming civilian and military students. This peer-to-peer assistance may help to indirectly ease some of the academic stresses as well.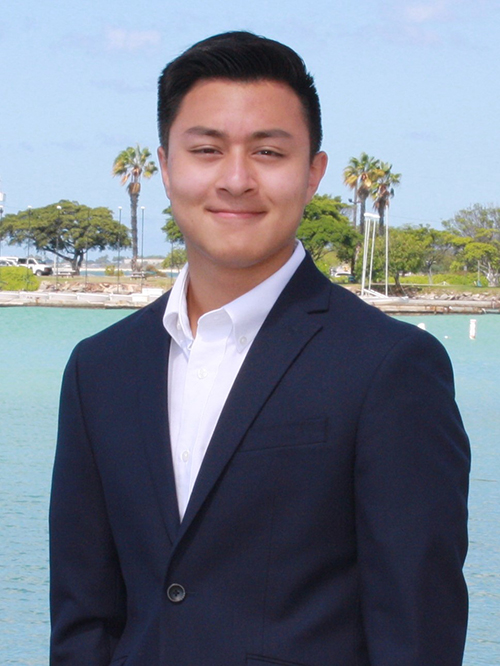 According to the Department of Defense Education Activity (DODEA), military students are likely to move three times more during their school careers than nonmilitary kids. With each move, there are trends in social stressors and academic-related concerns such as differences in school protocol and academic requirements. These added difficulties place an immense amount of pressure on young military students.
The in-school Ambassador Program includes a sponsorship welcome letter, a social platform student guide and sample templates for administrators and schools to use to implement and market the program.
In early 2020 Brandon partnered with multiple Department of Defense School Liaison Officers, School Specialists with the Army Installation Management Command and Child and Youth Services Program to introduce and market the Ambassador program.
The COVID-19 pandemic slowed efforts to introduce the program across the Department of Defense. However, the pandemic hasn't deterred Brandon's passion for helping others, and he believes that programs like this are even more important now than ever before because the pandemic has only increased the number of students feeling isolated and alone.
Military students are still moving, even during a pandemic, making it even more difficult for them because they won't have the opportunity to meet new friends in person or travel around the community to attend functions and events.
Although it's not a perfect solution, Brandon recommends using social platforms and tools currently being used by schools to bring students and communities together. He believes that social platform student guides like the one he developed can serve as a go-to resource for military kids to find other military kids in their new locations. This simple introduction can be a way for military kids to communicate with other military kids that may have similar interests and serve as an avenue to making new friends. As the pandemic lifts, students are returning to school with the excitement of meeting new friends face to face.
About Brandon Mammano
Brandon is a military dependent and has had nine military moves throughout his life. People have often asked him which place was his favorite, and he's always had a difficult time answering that question because each of the places he has lived holds a special place in his heart, and each place has helped shape him into the person he is today.
He feels blessed to have loving and supportive parents who inspired him to pursue his dreams and taught him the importance of serving others and living life to the fullest. Brandon is the son of Mimi and John Mammano, an Air Force colonel stationed in Washington, D.C.
Brandon just completed his sophomore year at Miami University of Ohio where he is majoring in mechanical engineering, a career that will provide him with the opportunity to do two things he loves: being creative and helping people.
Brandon's passion for helping others led him to joining the prestigious Lockheed Martin Leadership Institute at Miami University. This selective program accepts only about 20 students a year to participate in a cohort designed to provide a transformative learning experience that embraces interpersonal and communication skills, teamwork, self-knowledge, innovation, change management, emotional intelligence, cultural diversity, and business acumen.
In addition to the Lockheed Martin Leadership Institute, Brandon is a member of the CRU Christian Fellowship Organization, the S.T.E.M. Club, the University Academic Scholars Program, and the Miami University Club Swim Team.