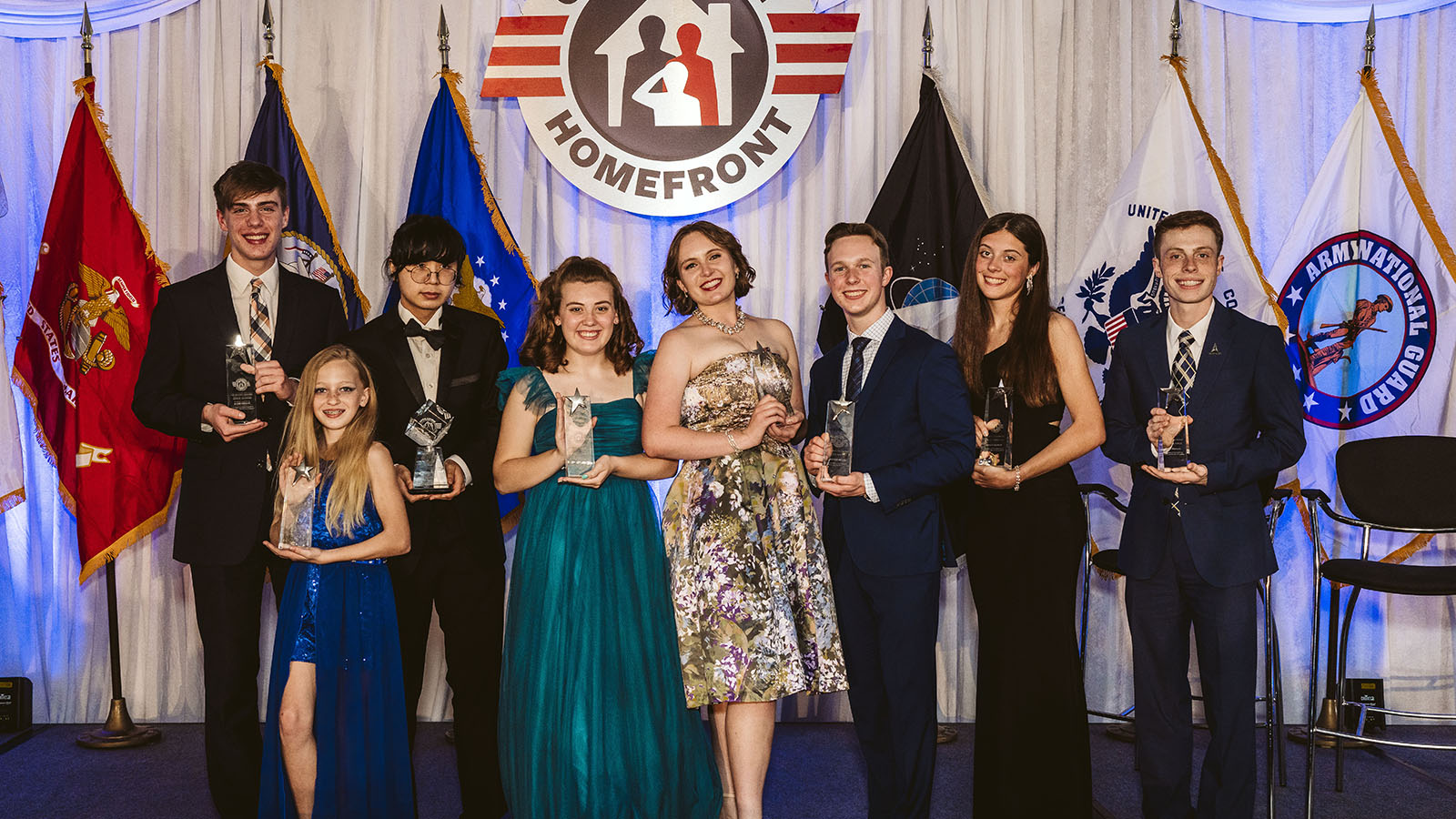 Military Child of the Year® 2022 Recipients
Last year, the Military Child of the Year® Award reflected the incredible impact these exceptional young people made on their military families, their schools, and their communities. The awards gala occurred April 7 in Arlington, Virginia at the Ritz-Carlton Pentagon City. In addition to 2 days of touring Washington, D.C., each recipient received their award, a $10,000 grant, a laptop computer, and other donated gifts.
David Lee, 2022 Innovation Award Recipient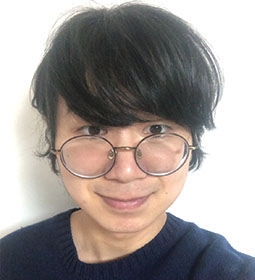 David Lee, the 2022 Military Child of the Year® for Innovation, turned to the healing power of music to help ease mental stress brought on by pandemic isolation. The 18-year-old award-winning violinist worked with his brother to launch a nonprofit platform for sharing original compositions and non-copyright music to hospitals, care centers, and orphanages worldwide.
David is the middle of three children of Army veteran and reservist James Lee and Jea Park. He is a senior at Osan Middle High School, the American high school at Osan Air Base, where his father works as Information Technology Specialist at Osan Air Base and information systems technician with 658th Regional Support Group in Camp Humphreys.
The spark that ignited David's passion project, Music Echoes, came to him as he played his violin at rehabilitation centers and for his grandparents. He noticed people would relax as they listened to the music. He also recognized the mounting mental stress caused by the COVID-19 pandemic.
At one senior center, a woman approached David to ask if he would play his violin at her funeral. He accepted the request and she smiled.
Because the family moved to South Korea – the ninth PCS for David – and because of COVID-19 travel restrictions, he kept his promise virtually. And he remembered the woman's smile as he connected all the dots to allow more people to enjoy the soothing sounds of his music.
Since starting Music Echoes, David and his 19-year-old brother, an accomplished pianist, have created and delivered their background music to an estimated 15,000 facilities worldwide. So far, the project has more than 1,000 followers on Instagram, and David and his brother upload new music every few months.
David envisions a career in clinical psychology, a field that will enable him to continue connecting with others. He plans to continue his music journey, as well, pursuing dual degrees Harvard University and Berklee College of Music.
With passion, purpose, and perseverance, he says, the impossible becomes possible.
---
Anna Cummins, 2022 Military Child of the Year® for the Air Force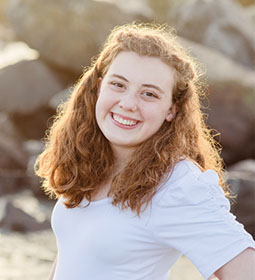 When life brings challenges, high school sophomore Anna Cummins pours her energy into helping others. Anna, who attends Air Academy High School in Colorado Springs, Colorado, is the 2022 Military Child of the Year® for the Air Force.
The 16-year-old is the daughter of Amy and Matthew Cummins of Colorado Springs. Amy is a registered nurse, and Lt. Col. Cummins is a flight commander assigned to the United States Air Force Academy's 70th Flying Training Squadron.
Anna began volunteering at age 4 and has contributed over 260 hours in the past year to the American Red Cross, Children's Hospital Colorado, and Angel Flight. From providing hands-on patient care in a military hospital to delivering critical medical supplies to rural hospitals during the COVID-19 pandemic, Anna found fulfillment in serving her community.
Her career goals of becoming a physician assistant and joining the Air Force to help military families stem from a lifetime of attending medical appointments with her older sister, Maddy, who is 18 and lives with Rett syndrome. With her sister requiring 24/7 care and being unable to walk or speak, Anna observed how military families cope with numerous challenges while serving and sought ways to assist.
Anna uses her experience with Maddy not only to advocate for people unable to speak for themselves but also to help peers who have siblings with special needs. In middle school, she founded Special Siblings, an Instagram-based support community for students with siblings with significant disabilities.
Matthew Cummins notes that Anna's commitment to helping others reflects an Air Force core value: Service Before Self. Given the family's history of service dating to the 1st Aero Squadron – the oldest American military flying unit and predecessor to the modern U.S. Air Force, it is not surprising Anna has a natural affinity for both aviation and service.
An aspiring pilot, Anna holds a leadership role in the Civil Air Patrol and founded the Aviation and Aerospace Club at her school. She's also a student council officer, serves as a Spanish tutor for the National Spanish Honor Society, and competes on her junior varsity tennis team. She enjoys reading and hiking and has her eyes on the sky… hoping to climb Pikes Peak someday soon.
---
Elena Ashburn, 2022 Military Child of the Year® for the Army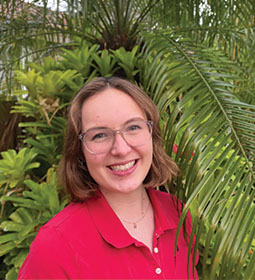 Elena Ashburn, the 2022 Military Child of the Year® for the Army, found it difficult to adjust to a move from Pennsylvania to Florida. Realizing other military children were experiencing similar challenges, she found a way to "Bloom" where she was planted.
Elena is the daughter of Col. Matt Ashburn, Director of the Commander's Action Group of the U.S. Southern Command, and Katarina Ashburn. She has experienced five changes of station in her 18 years, the latest to South Florida, where she attends Cooper City High School.
After Elena left Pennsylvania and struggled to find her footing in Florida, she and her close friend and fellow military child Matthew Oh created the website, Bloom: Empowering the Military Teen, a virtual community that reaches more than 2,500 military children on issues such as moves, deployments, and mental health.
As co-founder and director of Bloom, she manages Bloom's social media presence as well as facilitates collaborations with other organizations, such as their research with the National Military Family Association. She regularly contributes articles to Bloom's website, and after struggling with housing insecurity in 2021, her article "We Need A Home" was brought to the attention of the Secretary of Defense and the Secretary of the Army.
Beyond Bloom, Elena has a penchant for leadership. She was a Founding Fellow of Civics Unplugged's fellowship program and has worked as an intern for the organization Open Primaries for almost two years. Her work in primary advocacy has made her a subject of the upcoming documentary "The Young Vote." She also serves as Print Editor-in-Chief of her school's newspaper.
Despite her congenital heart condition, Elena pursued her passion for performance in dance, music, and theater. Since first grade, she has played violin, performing with orchestras and at weddings. She has acted on competition teams, Shakespeare troupes and is currently the recording secretary for her high school's Thespian troupe. She is also a South Florida Cappie Critic and a member of the International Thespian Society.
In the future, Elena hopes to continue her work with Bloom and to study public policy in college.
---
Kathryn Alonso, 2022 Military Child of the Year® for the Coast Guard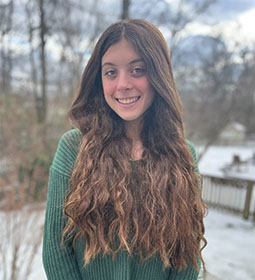 Whether she's volunteering with the Alzheimer's Association, taking care of neighborhood children, or collecting food and clothing for families in need, track runner Kathryn Alonso, 2022 Military Child of the Year® for the Coast Guard, looks out for others in the long run.
The 17-year-old senior at George C. Marshall High School in Vienna, Virginia, is the daughter of Capt. Ricardo Alonso, Chief of the Office of Marine Environmental Response Policy in Washington, D.C., and Michelle Alonso, who is self-employed.
When the COVID-19 pandemic struck and adults and children alike were working and learning remotely, Kathryn helped herself and others cope with the stress of lockdown by organizing a neighborhood fun run, taking the children on picnics, and conducting sports camps for them while other such camps were closed.
After experiencing five changes of station in her life, she advises other military children to become as involved as possible in their new communities and schools when they move to gain new experiences and meet a variety of people. She clearly heeds her own advice.
She's served in various roles as a volunteer for the Alzheimer's Association, Special Olympics, and Best Buddies.
Because the pandemic prevented her from having a traditional 16th birthday party, she spent the day organizing a canned food drive.
As part of local eatery 29 Diner's Community First Initiative, she helped raise funds, food, and clothing for local families and for Afghan refugees.
Through the organization No Place for Hate, she helped promote inclusion and a non-judgmental school environment and participated in discussions about racism, respect, and stereotypes. She also helped with fundraising for Students Helping Honduras.
She won the "best motivator" award from her track team. She's a member of the National Honor Society, excels in choir, and carries a 4.0-grade point average despite over a year of online learning.
---
Sophia Jordan, 2022 Military Child of the Year® for the Marines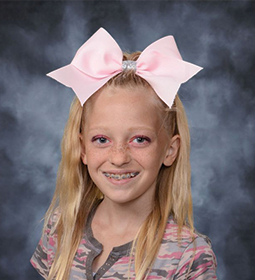 For Sophia Jordan, the 2022 Military Child of the Year® for the Marine Corps, it all started with a single box to a Make-A-Wish Foundation child awaiting a wish. Her idea of sending a decorated box filled with goodies soon became the Sunshine Express, parcels of cheer she and her peers send out to critically ill children across the nation.
Sophia, 13, is the daughter of Master Gunnery Sgt. Christopher Jordan, Regimental Operations Chief with the 14th Marine Regiment at Naval Air Station Joint Reserve Base Fort Worth, and ReBecca, a nurse who is currently a stay-at-home mom.
She creates artwork to decorate each Sunshine Express box, and in 2021 more than 100 Make-A-Wish children have received a box.
Despite battling a series of health issues herself—including lupus, juvenile arthritis, and kidney disease—the Fort Worth seventh-grader chooses to focus on helping others.
She volunteers with the American Heart Association as a Heart Hero in the annual Kids Heart Challenge. She has participated nationally by recording video cooking segments called "Cooking With Sophia—Heart-Healthy Snacks and Meals."
Sophia is also an ambassador for the Arthritis Foundation, advocating for legislators to provide military families with access to life-saving medications, specialists, and research as well as mentoring newly diagnosed children.
As a volunteer for the Purple Playas Foundation's Chronically Caring Kids, Sophia has helped raise funds for families with critically ill children, and as early as age 5, the animal lover was helping her local Humane Society.
Through it all, she has maintained a 4.0-grade point average at Pike Middle School while participating in student government, drama, music, and cheerleading. An honors student, she is already taking classes for high school credit.
Sophia knows the triumphs and difficulties of life as a military child. Her father was wounded in Iraq in 2006, before she was born, in an attack that killed a fellow Marine. She has experienced four changes of station and her father's absence to deployment for some 3 ½ years. Her two brothers were Military Child of the Year recipients before her—Michael-Logan in 2014 and Jaxson in 2019.
---
Andrew Stone, 2022 Military Child of the Year® for the National Guard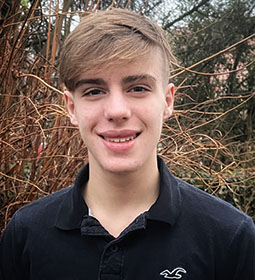 Andrew "A.J." Stone decided to move to Kaiserslautern, Germany, during his mother's deployment to experience a new culture in another part of the world. True to form, the 2022 Military Child of the Year® for the National Guard thrived as a student leader in his new environment just as he did at his American school.
A.J. is the son of an Army National Guard father, Col. Andrew Stone, Director for Joint Strategic Plans, Policy, and International Affairs with the Ohio National Guard, and an Air Force Reserve mother, Lt. Col. Tanyah Stone, a program manager.
Andrew is accustomed to unpredictable schedules and the absence of a parent because of his unique situation, so when the opportunity arose to move to Germany for several months, he took the chance.
Even though he enrolled in Kaiserslautern High School—a Department of Defense school—five weeks into his sophomore year at Nelsonville-York High School in Ohio, he fit right in. He made the basketball team, serves as an ambassador representing the students to the faculty, and earned straight A's while taking AP courses.
A.J. already was an advocate for students before leaving Ohio. After contracting COVID-19, he got vaccinated as soon as he was eligible. He also pushed for other students to be vaccinated, with the superintendent accepting his proposal that his school use federal CARES Act money as an incentive. He also volunteered with the Red Cross coordinating blood drives.
When he chose to go to Kaiserslautern, he had already started an online college course at a local community college through Ohio's College Credit Plus program. Due to his military move, he was going to be forced to withdraw from the program. He successfully worked with the college to transfer his participation. He also contacted the Ohio Departments of Education and Higher Education, as well as the governor's office and his own state legislators, to advocate for amending state law so it doesn't impact other military children in similar situations.
Among his many other achievements, the three-sport athlete is a Tech Changemaker, teaching cybersecurity and computer literacy to elderly and low-income residents.
---
Mitchell Matella, 2022 Military Child of the Year® for the Navy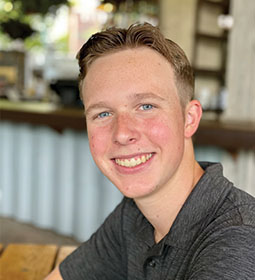 Faced with the choice of starting his senior year of high school in a new school across the country or splitting his family to stay in his current school, 2022 Military Child of the Year® for the Navy Mitchell Matella took a challenging third route—finishing high school at 16 to keep the family together.
Mitchell is the son of Navy Cmdr. Thomas Matella, Chief Nurse Anesthetist at Walter Reed National Military Medical Center, and Kristen Matella, a healthcare contract manager.
Mitchell took extra classes through the summer to facilitate graduating early, just before the family's move from Oceanside, California, to Rockville, Maryland.
Now 17, he is currently taking a gap year before attending college in the fall to study engineering.
During the holidays, he volunteered at Walter Reed playing holiday music for patients, staff, and visitors. Now, he enjoys playing guitar with the youth worship band at his church, working at Panera Bread, and volunteering with the National Institutes of Health Philharmonic Orchestra.
At Oceanside High School in California, Mitchell was in the National Honor Society and served as a food pantry volunteer. He played on the varsity golf team for all three years, receiving the Coach's Award last year. He served as a youth volunteer at Pro-Kids: The First Tee of San Diego, where he acted as a mentor and assistant coach to underserved youth in the community.
He played trumpet for the concert and marching bands, performing in numerous competitions throughout Southern California and receiving the Most Improved Player Award. He was treasurer of the robotics club, co-captain in the Academic League, and president of the chess club, which won the Mira Costa Chess Tournament. During the pandemic, he organized chess team meetings via Zoom to provide instruction.
He has been through six changes of station in his life and 15 months of his father's deployment, and his family said he served as man of the house during that time.
---
Grant Benson, 2022 Military Child of the Year® for the Space Force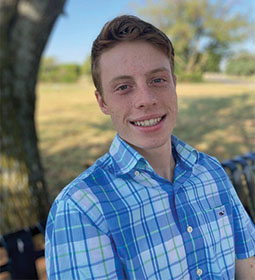 Where others see disability, 18-year-old high school senior Grant Benson sees ability, and where some military children see hardship, he sees adventure. Grant, a student at Robinson Secondary School in Fairfax, Virginia, was selected as the 2022 Military Child of the Year® for the Space Force.
He is the son of Todd and Rebecca Benson of Burke, Virginia. His father, a colonel, is director of requirements for the Space Force and is stationed at Space Force headquarters at the Pentagon in Washington, D.C.
Grant remembers with pride being nearby as the president signed the bill creating the sixth branch of the U.S. military – the Space Force. The moment was one of personal pride because his father was part of the team that spent years laying the framework for the Space Force.
He looks forward to following his father's path in the military and studying aerospace engineering. He has accepted a conditional appointment to the Air Force Academy, and he is eager for basic training this summer.
Grant says being part of a military family offers the best possible childhood, with opportunities for travel and living around the world. But being a military child wasn't always easy for Grant.
Like many, he struggled with the fresh starts that came with his family's seven moves. But he found that reframing his perspective to view the change as an adventure helped him adapt more easily. He encourages other military children to find adventure, embrace military friends as family, and find fulfillment through serving.
Grant was 10 years old when he began volunteering alongside his dad with wounded warriors and other athletes with physical challenges. He is also a youth coach and captain for his school rifle team and has been recruited for the Air Force Academy rifle team.
He sees abilities in each of the team members and leads through rewards. Grant has earned spots to compete in air rifle at the U.S. Junior Olympics and to attend powered flight school this summer through Civil Air Patrol. He also runs his own lawn-care business, which he started at age 11. In the past year, he logged 215 volunteer hours through Civil Air Patrol, the rifle team, and coaching