Mike Lahrman Finds the Perfect Blend of Service, Career and Heart at Operation Homefront
Seeing firsthand Operation Homefront's impact on the lives of military service members, veterans, and their families and hearing their personal stories reinforced to Mike the fact that he made the right decision to work for Operation Homefront. Mike joined the OH family in 2018 as a Public Relations Manager, leveraging his military upbringing, 12 years of active-duty time in the Air Force, and his current Air Force Reserves service, along with his love of communications.
"This organization is so successful because of the people," said Mike. "I've told hundreds of people about what we do since I started working here, and after I finish talking about the goodness we provide to military families, I tend to instinctively talk about the general goodness within the hearts of Operation Homefront's employees. I've never worked in a place with our kind of energy before. It's been so beneficial to be around positive people who really care about delivering our mission and helping people."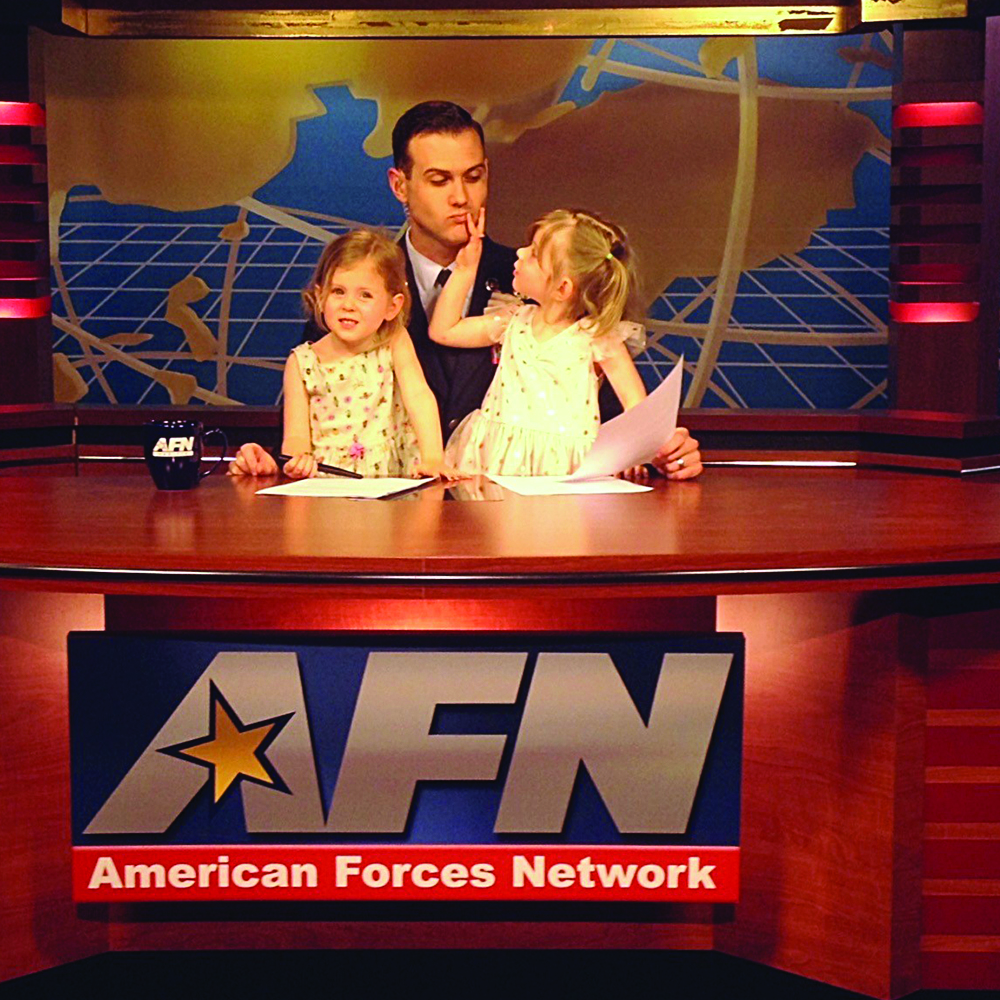 From his military service, Mike was aware of Operation Homefront but knew very little about the organization. Shortly after coming aboard, Mike was amazed to learn just how much Operation Homefront did to build strong, stable, and secure military families.
Mike works to attract news outlets and other influencers to tell the stories and impact of Operation Homefront's mission and helps our staff and the families we have helped to feel comfortable when speaking to media outlets.
Operation Homefront's staff and the families we serve provide the voice to reach the partners who support our mission, the donors who fund our programs, and the military families who need our programs and support. By attracting media attention to an event or program, Mike is able to put Operation Homefront in the view of those three key audiences. These efforts amplify our brand, increase awareness, solidify our reputation with the military community, and open doors to new opportunity for the organization.
One of Mike's favorite memories is spending the week in Washington, D.C., with Operation Homefront's 2019 Military Child of the Year® Award recipients.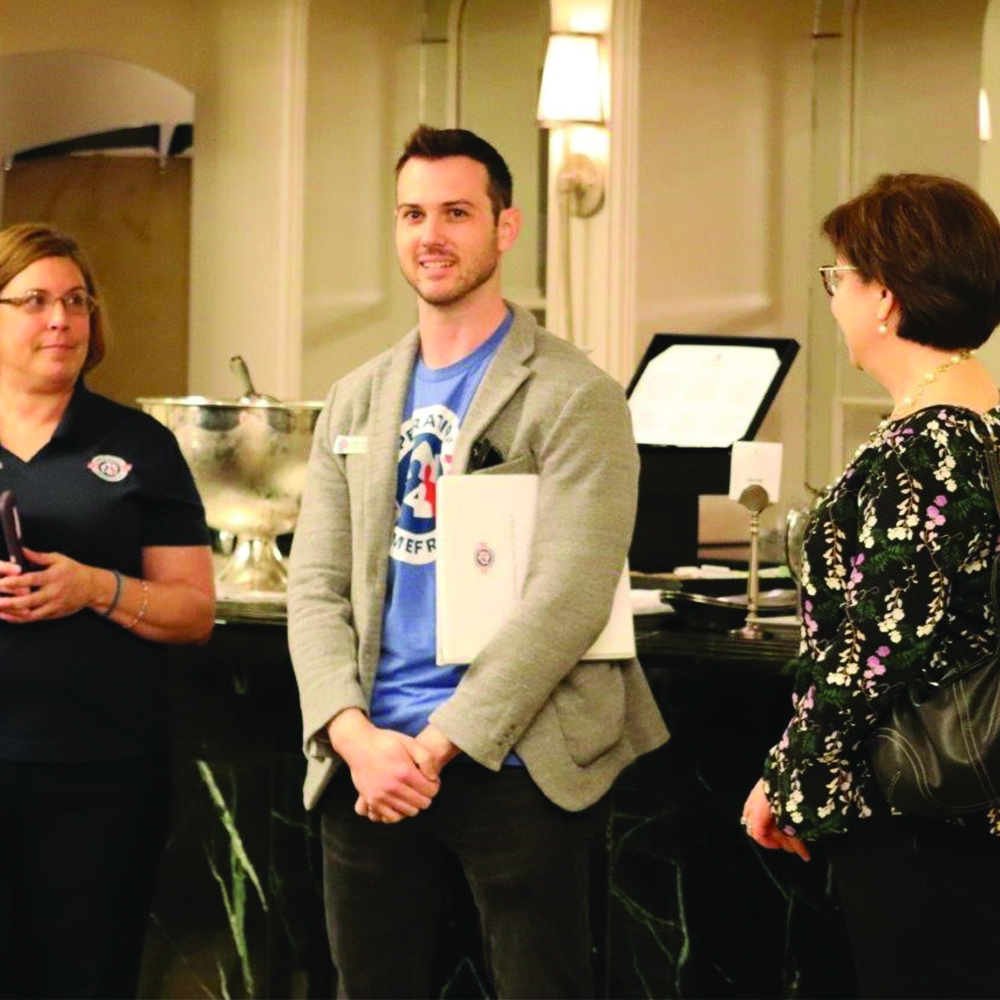 "Meeting those incredible young leaders of the next generation is something that I look forward to each year, whether it's a virtual meeting or in-person," said Mike.
He also enjoys speaking directly to the families who have experienced Operation Homefront's programs and services.
"I go into a conversation hoping to find success stories of overcoming hardships, but the words I hear from every family always exceed what I imagined they'd tell me," said Mike.
Every family he has spoken to who has benefitted from Operation Homefront programs or services has expressed their gratitude.
Often service members and veterans, who pride themselves on resilience, find it difficult to admit they need help — even then, they frequently feel like others are more deserving of financial assistance or a holiday meal or backpack for their children. Generally, their experience with Operation Homefront and our services, makes them realize there are many other veterans in similar circumstances, and they begin referring other people to Operation Homefront for help.
Continuing to support military and veteran families comes naturally to Mike because this is a community that he been a part his entire life.
"I've seen how those who have served our country can be misunderstood—sometimes even underappreciated, intentionally or not," said Mike.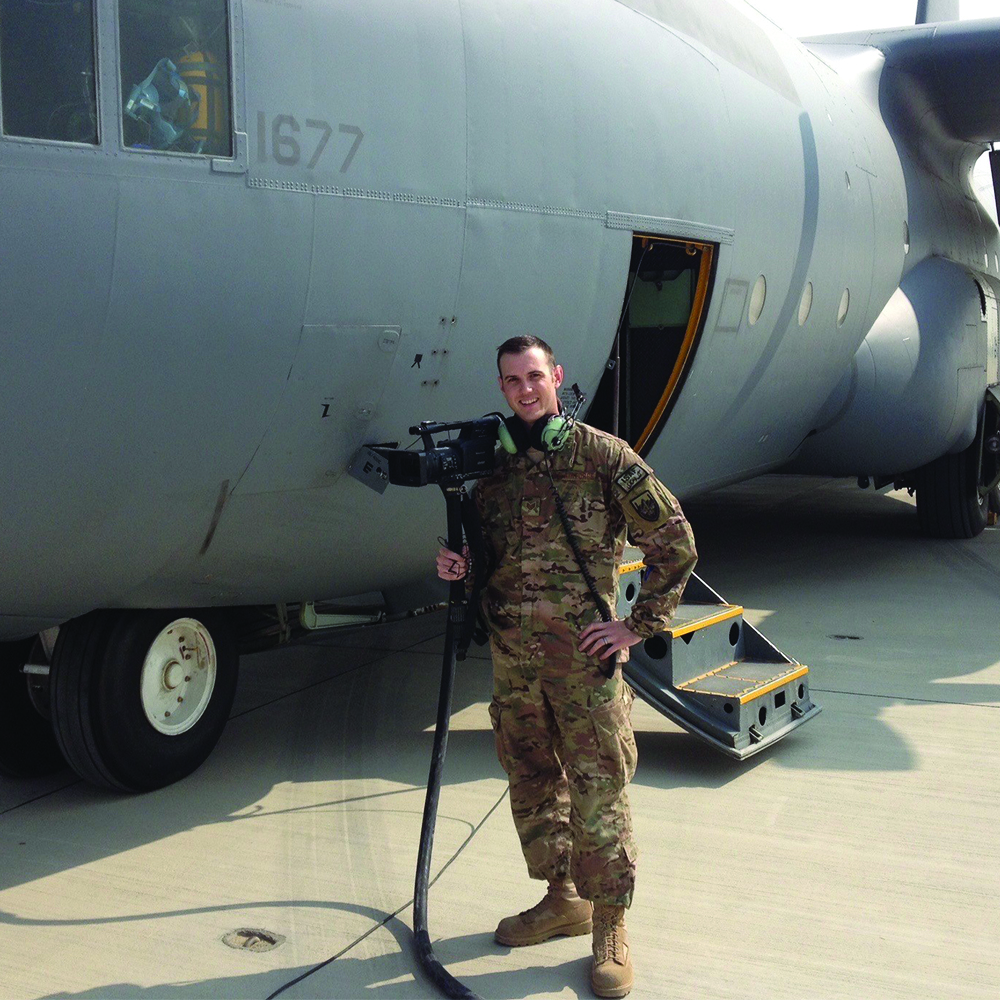 During his own separation from active duty, Mike discovered the transition is exceptionally difficult for the average service member, and the only people who can truly understand the challenges are those who have been through it themselves.
To anyone considering reaching out to OH for help, Mike urges them to give Operation Homefront a call or visit our website.
"Operation Homefront is here to help. We have a variety of programs and services, and we are grateful to our generous partners and donors who ensure we can support those military families facing life's challenges," said Mike.
Mike would like to encourage everyone to follow Operation Homefront on your social network — Facebook, Twitter, LinkedIn, Instagram. Like, comment, and share the posts with the mindset of being a brand ambassador.
"I'm on all these platforms, and I use each one very differently, but interacting with the official OH profiles can extend our reach and do great things for us as an organization," said Mike.