Operation Homefront began humbly in February 2002 to help military spouses struggling with deployments after the attacks of September 11, 2001.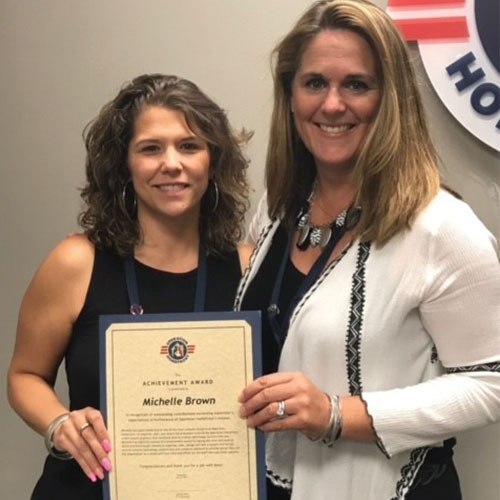 Michelle Brown was there almost from the start. Then a Navy officer's wife, she took a volunteer position in the fall of 2002 to build the Operation Homefront website, officially becoming employee 11.
At the time, Operation Homefront organized into regional chapters.
"When you talk about grassroots nonprofits, we were just putting things together," said Michelle, who today is Operation Homefront's senior director of digital marketing. "We had a name and a logo, but that was it. We started calling support groups and finding local events where we could set up a booth."
Little by little, donors and corporate partners pitched in to help and a movement started to grow. In 2008, Operation Homefront established its headquarters in San Antonio, Texas, known as "Military City, USA." Today, Operation Homefront has over 120 dedicated staff members serving military families nationwide, and a second headquarters in McLean, Virginia.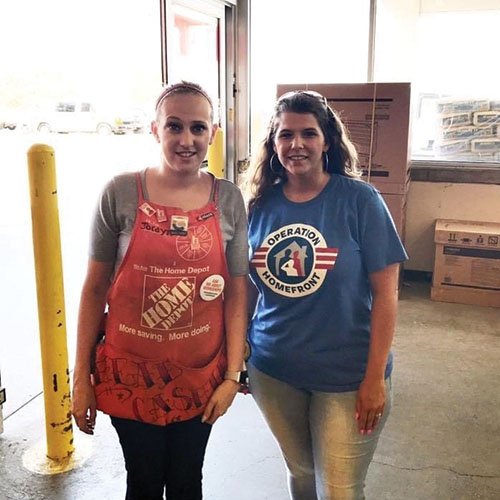 By connecting the American donor community to our military families through a robust array of valued and life-changing programs that address short-term needs, long-term stability, and recurring support, Operation Homefront is able to help military families overcome many of the challenges inherent in military life. The result: stronger, more stable, and more secure military families.
"I connected with this mission because I lived it every day," Michelle said. "We saw the problem and decided to do something about it. It's about the families, and the important thing is to see the need and fill it."
As we mark our 20th anniversary year, Operation Homefront looks toward deepening our dedication to serving military and veteran families who face temporary financial hardships. These families have earned our support through all they have done to serve our country, and their continued strength is vital to our nation's future.
Donate today at OperationHomefront.org/11Days to help meet the escalating needs of America's military and veteran families. Your support will help Operation Homefront keep these families stronger, more stable, and more secure for the next 20 years and beyond.