For media inquiries, please contact Susan Ziesman at communications@operationhomefront.org or call (210) 202-1243.
Operation Homefront Presents Cornerstone Awards to Camille Jenkins and Mike Monroe
San Antonio, Texas – Operation Homefront, the national nonprofit serving America's military families, has presented its 2020 Cornerstone Awards to Camille Jenkins, Vice President, National Customer Relations at Meritage Homes Corporation and Mike Monroe, Director, Veterans Initiatives, the A. James & Alice B. Clark Foundation. Operation Homefront presents the Cornerstone Award to individuals who have gone above and beyond to help Operation Homefront transform how it serves military families and delivers its mission.
"Mike and Camille have clearly demonstrated their deep passion for and an extraordinary commitment to our transitioning military families. Both have led innovative efforts within their respective organizations that have allowed us to offer veteran families a place to call home and, as a result, given those who have done so much for all of us a strong, safe and secure foundation upon which to build a brighter future," said Brig. Gen. (ret.) John I. Pray Jr., President and CEO of Operation Homefront. "Simply put, they have had a life-changing impact on that special and deserving group of our fellow citizens who have done so much to protect the freedoms we, as Americans, enjoy daily."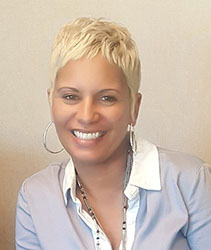 About Camille Jenkins –Vice President National Customer Relations, Meritage Homes Corporation
Camille Jenkins has been with Meritage Homes since 2001. According to Jenkins, the most rewarding part of her career is the hands-on work she does to manage Meritage Homes' partnership with Operation Homefront. For seven years, she has assisted in awarding 13 mortgage-free homes to deserving military families in seven states. Since 2012, Operation Homefront has welcomed nearly 700 military families into its Homes on the Homefront program and provided over $85 million in home equity to military families.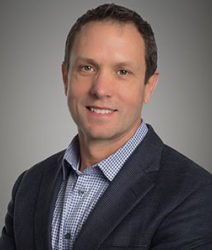 About Mike Monroe – Director, Veterans Initiatives, A. James & Alice B. Clark Foundation
Mike Monroe, working on behalf of the A. James & Alice B. Clark Foundation, has been instrumental in the creation and development of Operation Homefront's Transitional Homes for Community Reintegration program and in expanding the capacity and goals of our Transitional Housing program. A United States Marine Corps veteran, Monroe understands the daunting challenges military families face in transition. Since 2008, through these two programs, Operation Homefront has supported more than 600 military families by providing more than 5,300 months of residency, saving the families over $6 million in rent and utility costs.
The Cornerstone Award was instituted in 2015. Previous recipients include:
Gina Collins – former Chief Marketing Officer, Outback Steakhouse
Kathy Cox – former Senior Manager, Walmart Foundation
Chelle Davis – Manager, Investor Relations, Dollar Tree
Ed Delgado – CEO, The Five Star Group
Marc Knowles – Global Military Team Leader, P&G
Heather Prill – Senior Manager, Strategic Partnerships & Programs, The Home Depot Foundation
Ken Ruff- VP, National Accounts, Beam Suntory
Rusty Smallwood- former AVP REO-Manager, JPMorgan Chase
###
About Operation Homefront: Founded in 2002, Operation Homefront is a national nonprofit organization whose mission is to build strong, stable, and secure military families so that they can thrive – not simply struggle to get by – in the communities they have worked so hard to protect. Recognized for superior performance by leading independent charity oversight groups, over 90 percent of Operation Homefront expenditures go directly to programs that support tens of thousands of military families each year. Operation Homefront provides critical financial assistance, transitional and permanent housing and family support services to prevent short-term needs from turning into chronic, long-term struggles. Thanks to the generosity of our donors and the support from thousands of volunteers, Operation Homefront proudly serves America's military families. For more information, visit OperationHomefront.org.