Leticia Pena loves assisting military and veteran families through Operation Homefront's programs because she has been in their shoes. As a junior enlisted service member with small children, as a military family relocating to a new community with no support system, and as a service member transitioning out of the military. "I see the relief and joy they feel when we help them," Letica said. "I can see the burdens being lifted. I love bringing the community to them to show support and standing strong with them to help them be successful."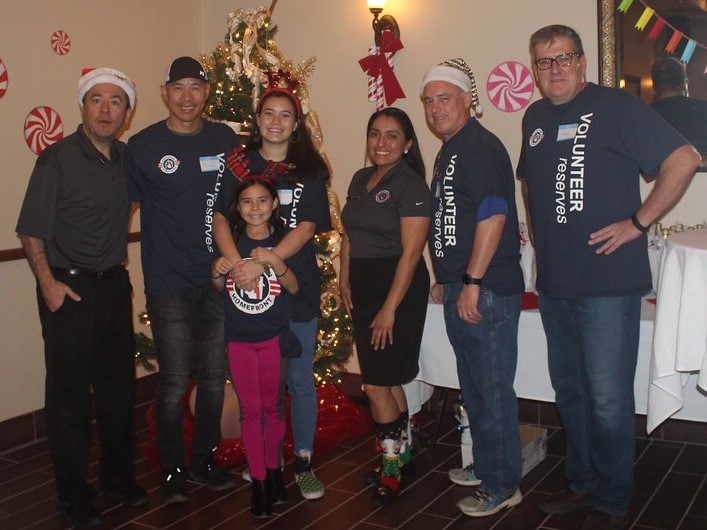 For almost two years, Leticia has been the Program Manager for Operation Homefront's military families in Arizona, New Mexico, and Nevada. She has also proudly served in the military since July 2009 – six years on active duty in the Army and six years in the Arizona Army National Guard.
As a single mother of four, Leticia's family is her top priority. Her desire to work for Operation Homefront stems from the focus on the military family as a whole, not just the individual service member. Leticia knows that a strong family and home life can make or break a service member's career. "I want our military families who give so much, to start strong on a path to success in their career and home life and stay strong throughout their journey," Leticia said.
Helping her fellow National Guard soldiers allows Leticia to combine her two jobs. Last year, during the pandemic, she was able to help a young, junior-enlisted National Guard member, Ryan, who was activated during the pandemic. Ryan, who is married and has three small children, was activated in March 2020 to assist with logistical support for the COVID-19 efforts in Arizona.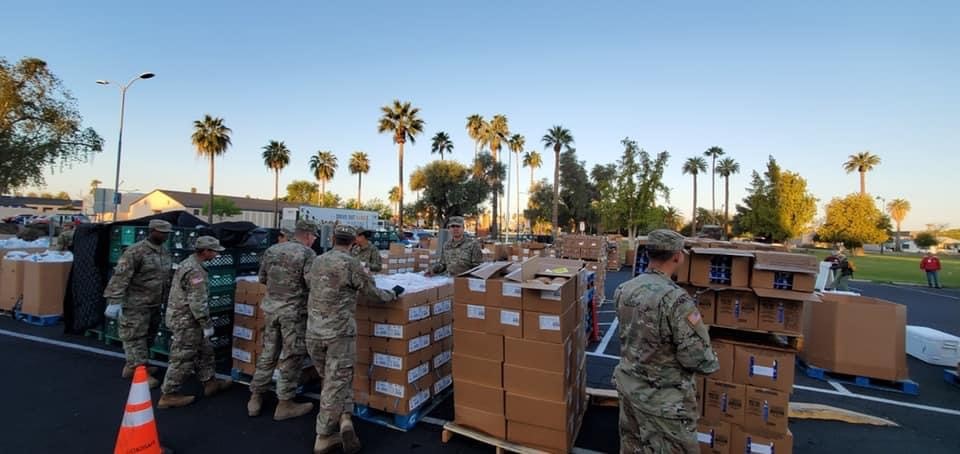 During his activation, Ryan worked long shifts, living in hotels or at the armories, and could only get home a few times a month. Meanwhile, his family began to struggle financially after his wife had to quit her job to homeschool the children. She felt alone, overwhelmed, and stressed. Ryan reached out to Leticia for services that could help his family. After reassuring Ryan that help was available, Leticia referred him to Operation Homefront's Critical Financial Assistance program.
Support for Ryan's family did not end there. A local donor stepped up offering Holiday Meals for Military to the family. "This made a huge impact, allowing Ryan's wife to see that the community cared about her family, the kiddos saw their father being recognized as a local hero, and Ryan, well he was just so happy to finally spend some quality time with his family," Leticia said. Ryan stepped up to serve our community in our time of need and because of our programs, Operation Homefront stepped up to help his family in their time of need.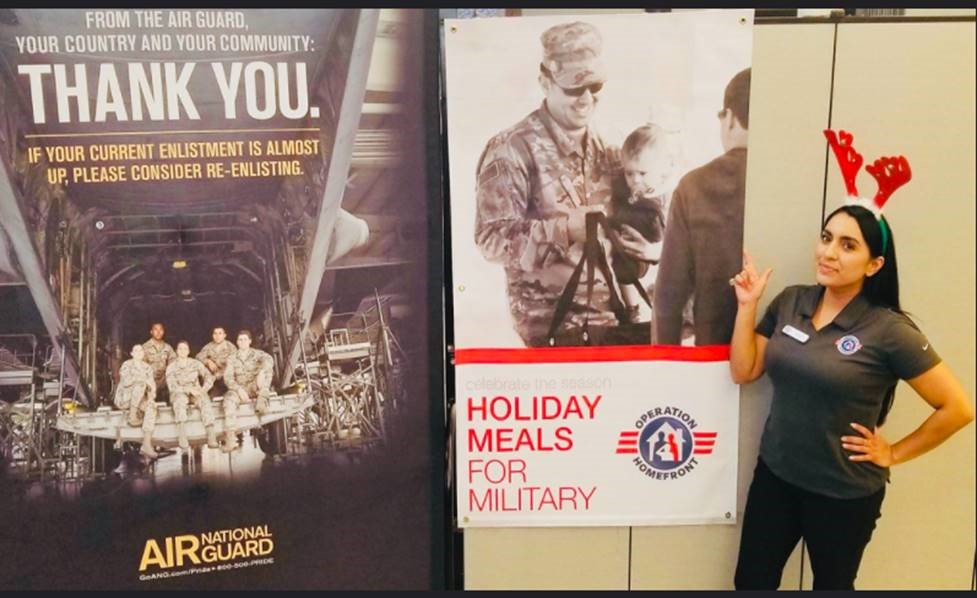 Working at Operation Homefront has greatly impacted Leticia. "I serve because people in my career and life have invested in me. My family unit and sense of community is strong and united. I now share that with the service members who I serve through Operation Homefront. I can reach them and positively impact so many families. I have peace in knowing that in any other state their military service takes them to, they have an Operation Homefront team ready to connect with them. That's why I work to help give back to those who selflessly serve and protect me and my family."