Operation Homefront Transitional Housing Programs Support Army Sergeant During Transition
When an unexpected diagnosis forced him to medically retire after nearly 15 years of service, Michael Crouse and his family had to scramble to find a place to live and they really started worrying about what their future might hold – like would their finances hold up? Even more stressful, he and his wife, Michelle, were expecting their third child.
The family was able to find relief and stability through Operation Homefront's transitional housing programs. This month, Michael, Michelle, daughter Penelope, 6, son Jaxon, 4, and new addition Greyson, will move into a newly-built, rent-free home in Helotes, Texas through the Transitional Housing for Community Reintegration (THCR) program.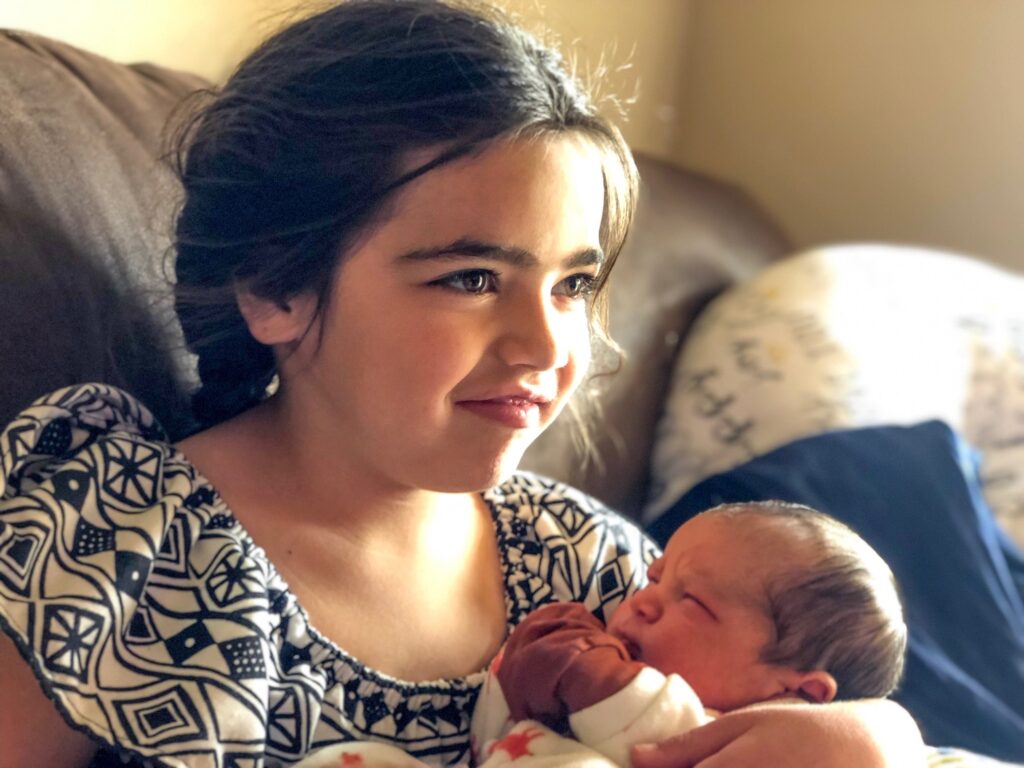 They learned about the THCR program while living at Operation Homefront's San Antonio Villages. And while they had only resided at the village since January, the family could not turn down the opportunity to apply to a program that would provide them more long-term help. They are so grateful for this opportunity to have an easier transition back to civilian life.
"They are providing relief where there isn't any normally," Michael said about the Clark foundation and OH. "Going through the medical board process, they don't teach you what to do when you get out (of the military). The process was supposed to take six to eight months and it only took two and a half and there is no support when you get out. I'm really appreciative of what they are providing for service members who have no safety net."
Through THCR, the family will live in the home for two to three years, work with a financial advisor to help them fully transition into civilian life and save money to buy their own home once they leave the program. The program is made possible with a generous donation from the A. James & Alice B. Clark Foundation.
Having grown up in a military family, this is Michael's first house that has not been a rental. He is looking forward to learning more about maintaining the property, paying off debt and adding to their savings. He also will be closer to his job at Wells Fargo, although he does hope to switch careers after getting his bachelor's degree in environmental science from the University of Texas at San Antonio. Michelle wants to enroll at UTSA after she gets her associate degree in early childhood education. She has been home-schooling Penelope and Jaxon, but they are now signed up in Northside Independent School District.