Pillsbury Provides Homes for Transitioning Military Families to Make Homemade Memories
For most Americans, "home" means security, a place to make memories, and a sense of community. For many military families transitioning to civilian life, a home of their own often seems unattainable. The physical, psychological, and fiscal challenges veterans and their families face when leaving the military can be overwhelming and short-term financial struggles may derail hopes for a brighter future.
Operation Homefront, with the support of tremendous partners like Pillsbury, is helping to make a difference.
Air Force Staff Sgt. Trevor Allison, wife Brittany, and their six-year-old son were facing a future of uncertainty as they prepared to transition out of the military. Trevor served for 8 years in the military which included deployments to South Korea and Southwest Asia. He planned on serving for 20 years but an injury resulted in medical retirement. The family was stationed in Idaho for the duration of Trevor's enlistment, and they longed to return to their hometown near family in Georgia but struggled to find a way to make this dream a reality. That all changed in January 2021 when they moved into a brand-new rent-free home through Operation Homefront's Transitional Homes for Veterans program, thanks to the generous investment of Pillsbury.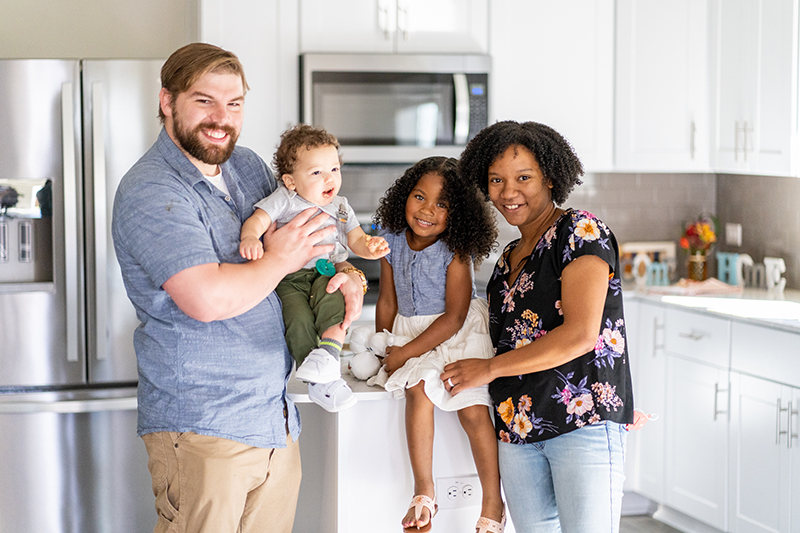 Now nine months into the program, Trevor and Brittany Allison are making progress toward their future and credit the program for giving them a fresh start as they transition to civilian life. "Operation Homefront's Transitional Homes for Veterans program has absolutely been life changing," Brittany said. "They have taught us to how to budget, save, and stay on track with our goals all while providing us with monthly support and a beautiful home close to our families.' "We would like to thank Pillsbury for their generosity," Brittany said. "Providing us with a home during an unsure time in our lives has been a huge blessing."
The Allison family will live in the home for a period of 2 to 3 years, while they learn how to prepare for home ownership with the support of a case manager, financial education, transition planning and employment coaching. When they successfully graduate from the program, the goal is for them to purchase a similar home in a nearby community. The home will welcome several transitioning military families over the course of 10-15 years, impacting the lives of many, for generations to come.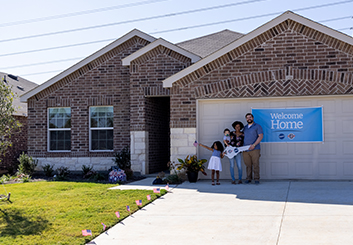 Serving transitioning military families, who have given so much on behalf of all Americans, through this program spoke to the heart of Pillsbury and its mission to help families make more homemade memories. Knowing that America's strength depends on strong communities and military families make up the heart of the nation, Pillsbury enthusiastically partnered with Operation Homefront to build a foundation for these deserving families by providing a place to call home – helping to provide comfort, stability, community, and make lifelong family memories.
Pillsbury's commitment to the mission of Operation Homefront, through its investment in funds for four homes for this program, will impact up to 20 military families over the course of the next 15 years and be integral in helping these deserving military families start strong and stay strong in their communities. Currently in the third year of our partnership, Pillsbury has also supported military families through Operation Homefront's Critical Financial Assistance program as well as supporting the residents of the Transitional Housing Villages with product donations, community dinners and events.
"Pillsbury believes what matters most is made at home and every family deserves a space to share moments together. To put that belief into action, we are continuing our support of Operation Homefront in local communities," said Jenny Jonker, Marketing Communications Assistant Manager for Pillsbury. "We are so thrilled to have welcomed home the Best Family ahead of Veteran's Day and can't wait to continue our efforts in the Dallas-Fort Worth area."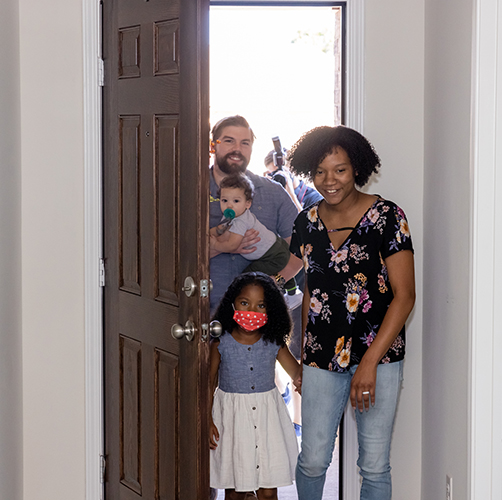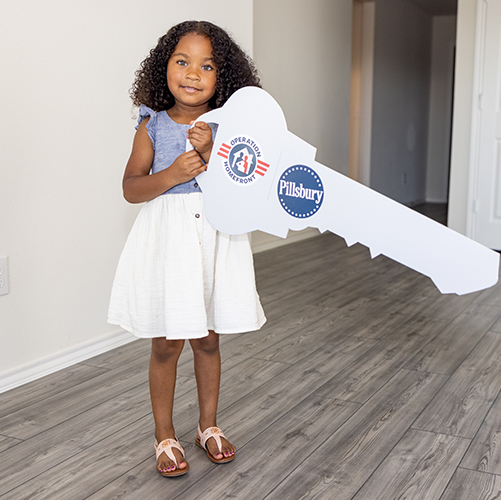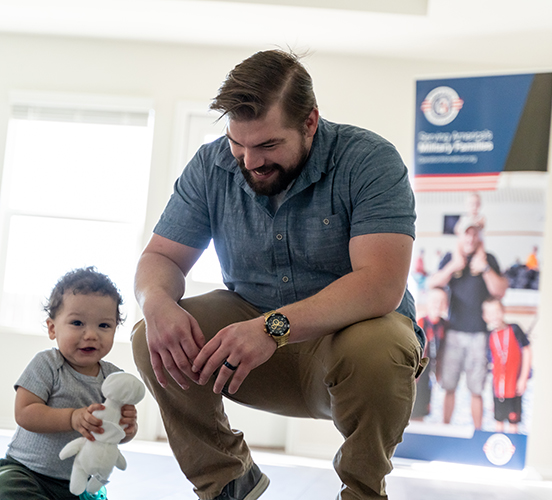 In October, Operation Homefront and Pillsbury were thrilled to welcome two new transitioning military families, the Best family and the Ajayi family, into newly built homes as part of the Transitional Homes for Veterans program in Fort Worth, Texas.
Navy veteran Max Best served our country for six years including a 2019 deployment to Southeast Asia. During his service, he was gone 14 to 16 hours at a time to fulfill his Navy master-at-arms duties and is now looking forward to spending more time with his wife, Jada, and two young children in their new rent-free home. While seeing the home for the first time, Max Best and wife Jada were overjoyed. "It's huge for my family," said Max Best. "This point today is what is going to make my family for the future."
Navy veteran Dandee Ajayi was attending college, working two jobs, and living out of her car when she enlisted in the Navy in 2009, ten years after coming to the United States as a refugee from war-torn Liberia. Dandee served 12 years in the Navy and was medically retired in July. During her military career, she was stationed in Japan and was deployed to the Philippines on a humanitarian mission while serving aboard the USS George Washington. Dandee, her husband Olamide and their two young children moved from San Diego to Fort Worth, putting Olamide, close to his new job as an airline mechanic. They look forward to integrating into their new community and taking next steps toward owning their first home. "There's no way this has happened because of luck," said Dandee. "It's because of kindness and generosity. We don't take any kindness for granted or misuse it. We see it as an opportunity to better ourselves."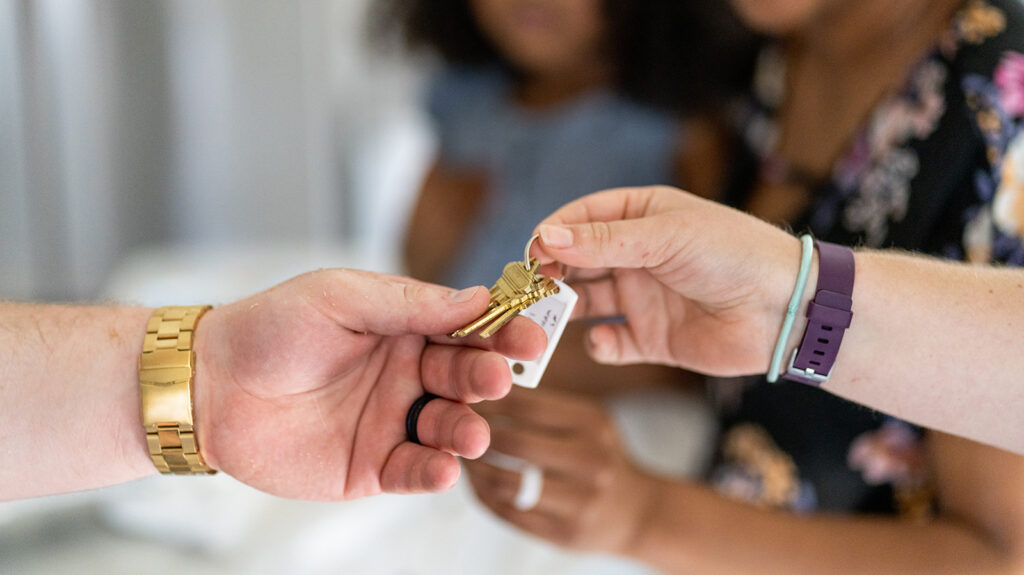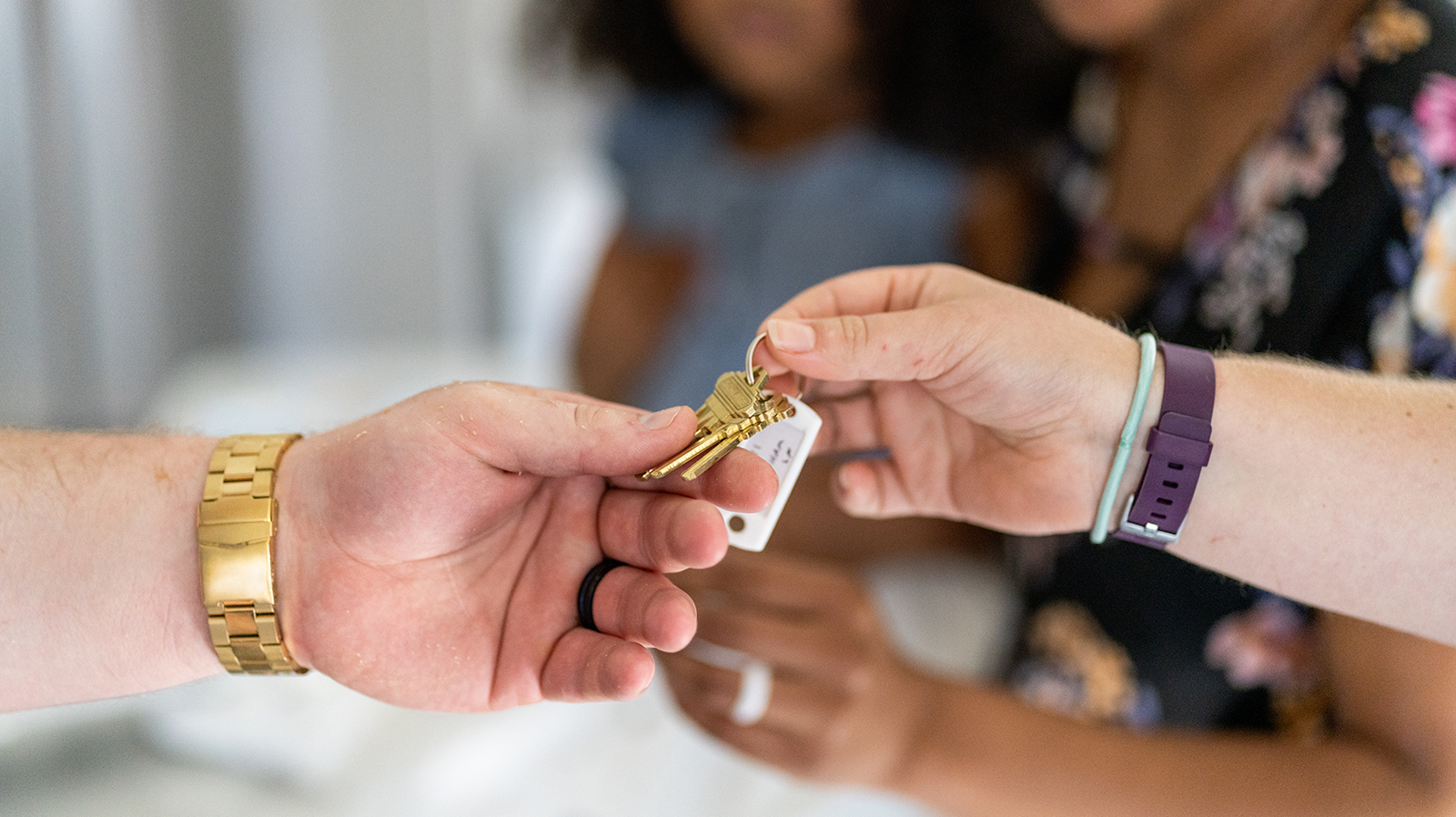 A fourth new home is currently being built in the Fort Worth, Texas community near the Best and Ajayi families and in May 2022, Operation Homefront and Pillsbury will welcome another transitioning military family to the home and to the Transitional Homes for Veterans program.