In his 20 years of service, retired Army Staff Sgt. Robert Carter Sr. earned a Purple Heart, and deployed four times, three of those combat deployments. His body remains riddled with shrapnel after being injured in a mortar attack in Iraq in 2004.
"From my collarbone to my ankle, I got shrapnel all over," Robert said.
Robert received a Purple Heart and after recovering from his injuries continued his service. He deployed to Iraq again in 2008-2009, Afghanistan from 2011-2012 and his final deployment was spent in Kuwait for nine months ending in 2017.
He retired in 2020. Being in the military as long as he was, and being married for even longer, Robert and his wife Sandra have weathered quite a few challenges together. They have been together 23 years, since before he enlisted.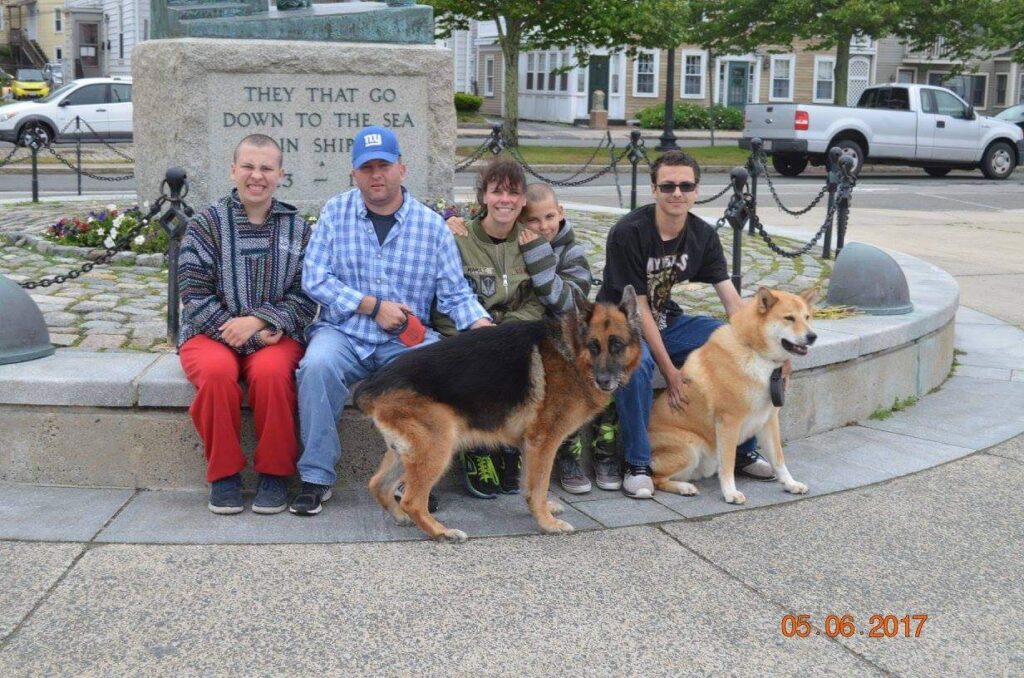 However, nothing prepared them for the global pandemic.
They moved to Colorado Springs, Colorado, a few years before his retirement. They have three sons, two of which live with them, one is special needs, and their oldest, Robert Jr. joined the Army. Their troubles began when Sandra was in a bad car accident just nine months before Robert left the Army. Robert planned on getting a job at Fort Carson but his blood sugar was too high.
As he was working on his health, friends and family told him they felt his temperament was different. His buddies convinced him to see a counselor. He was diagnosed with PTSD. The counselor told him to reapply to get his disability claim to 100 percent. He and Sandra did not realize how long it would take.
With disability taking longer to be processed, and no work because of the pandemic, Robert and his wife could not pay their mortgage. Sandra began donating plasma. She hates needles and cried every time. In July, after hearing about Operation Homefront through a friend, Robert applied to the Critical Financial Assistance (CFA) program. Thanks to Operation Homefront's generous donors, Robert was able to pay his $2,348.55 mortgage.
"I don't know how to explain how much you helped us and gave us some kind of breathing room," Sandra said. "It helped tremendously. It was just ungodly stressful. My husband being the breadwinner, he takes pride in taking care of his family. Him not being able to have that caused so much stress on him, he was worried, he didn't sleep at night. You guys helped us out and he was able to sleep. Thank you so much for helping us in our time of need."
Sandra and Robert both want to give back to Operation Homefront to help others the way they received help in their time of need.
"COVID has hurt everybody," Robert said. "It has hurt so many people. I really want to thank (donors) for the help they gave us. If they hadn't given us help, I don't know where we would be."
Robert recently cleared his medical hurdles and began a government service job on Fort Carson. He and Sandra and expect a much-improved coming New Year. 
Operation Homefront's Critical Financial Assistance program helps military families start strong and stay strong, providing support when it is needed most.