Service Member with Deployed Husband Finds Support at Star-Spangled Babies® Shower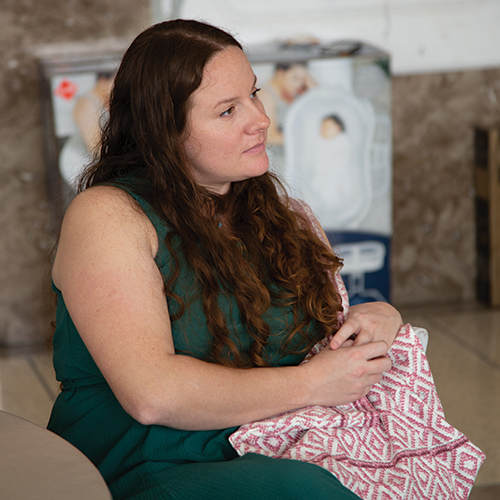 Air National Guard Tech Sgt. Stephanie Pejsa was not sure what to expect during her first Operation Homefront Star-Spangled Babies® event.
The event in Jacksonville, Florida, included train-themed- games and gifts in honor of its sponsor, CSX.
"I thought it was amazing," Stephanie said. "It was so much better than any expectation that I had. Just the attention to detail, the food, everything was great. Everyone was so nice and helpful. I learned so much from the event and there were so many good vendors there."
Event volunteers even carried umbrellas to meet the expectant moms and dads at their cars to protect them from the downpour as they walked into the building.
"It was so much better than any expectation that I had. I learned so much from the event."
Stephanie Pejsa, Air National Guard
Since 2008, the Star-Spangled Babies program has provided critical baby supplies to more than 20,000 military new and expecting moms. In most locations, the families who participate have deployed or wounded service members or other junior and mid-grade service members in their families.
Stephanie is one of those expectant moms whose husband is deployed. Scott Pejsa is in the Army National Guard and has been deployed twice during their three-year relationship.
Deployment has led to them spending as much time apart during their marriage than together. Scott and Stephanie knew each other in high school but were not friends. It wasn't until their 10-year reunion approached that Scott got in touch and asked if she was still in the military. He mentioned he, too, was serving. The two talked back and forth, and, to show he was serious, two times a month he made the drive to Florida from his base in North Carolina to see her.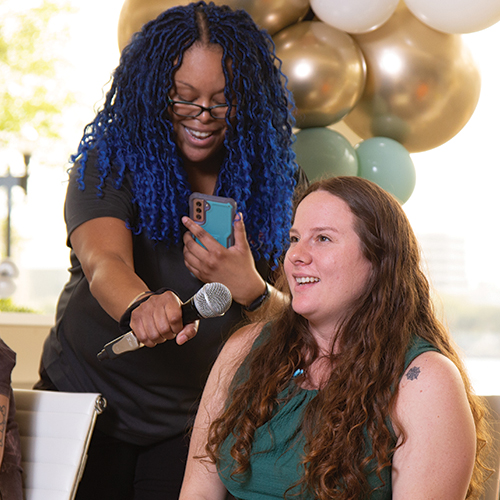 They were married in February 2020, then Stephanie was put on active duty in Miami as COVID-19 exploded, and Scott was called for a deployment as well. The two had to get special permission to spend three days together before he left.
Stephanie has family near her, but she said the camaraderie and support she received at the Star-Spangled Babies event really boosted her confidence and mood.