Serving Military Families to Honor the Service of His Grandfather and Stepfather
When A.J. Kahn first met a young Army private and his family moving from Florida to Kansas, he was surprised, but then sprang into action to assist this family in need. The family had literally moved to Fort Riley with nothing but the clothes on their back, without a place to stay, and ill-equipped to handle the climate.
"The family did not have jackets or any outerwear to help adjust to the brutal Kansas winter," A.J. said.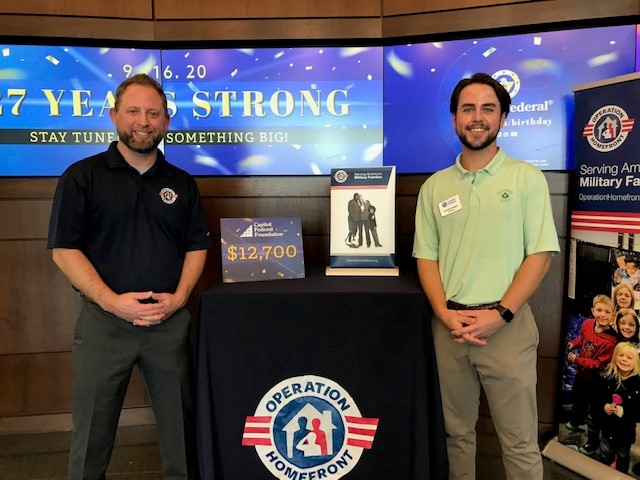 This Operation Homefront area manager for Kansas, Missouri, Illinois, Indiana, Michigan, and Ohio was ready to assist.
"I nominated them for the Santa Boots campaign and Cars for Heroes, then made sure they signed up for our Holiday Meals for Military program," A.J. said.
The family was grateful and relieved for all the support and resources that he provided, and A.J. continues to check in on them.
At the advice of his father, A.J. never joined the military, a decision he regrets. But today, it serves to strengthen A.J.'s commitment to make sure military families in his area have the resources and support needed to start strong and stay strong throughout their military journey. He is very proud of his grandfather Jack Kahn, who retired as a lieutenant colonel in the U.S. Army, his stepfather who served in the Navy, and his cousins who are retired Green Berets and Marines.
"I remember my first Back-to-School Brigade event and seeing firsthand how our Service Member families need and appreciate our programs … and how happy the kiddos were," A.J. said. He loves assisting our Service Members and enjoys delivering our programs in person and making a difference in someone's life.
For A.J. and the entire Operation Homefront team, this is not just a job but a way of life.
"The OH team really does care for our Service Members, and many of us, through firsthand experience, can relate to those needing assistance," A.J. said. "We truly do want what's best for those needing assistance and will certainly go above the call to make sure that happens and our families start strong and stay strong."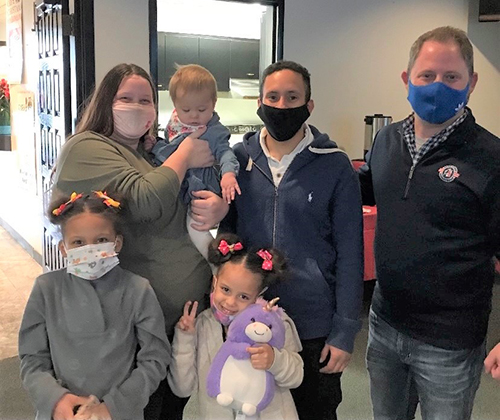 With over two years of service at Operation Homefront, A.J. is an expert at planning OH programs including Back-to-School Brigade, Holiday Meals for Military, and Star-Spangled Babies showers, to name a few, all designed to provide relief at critical financial periods that could otherwise be times that challenge junior enlisted service members. When not delivering programs, A.J. searches for community partners to help grow Operation Homefront programs in his area.
A.J. believes the interaction with our military families and one-on-one conversations reassure families that Operation Homefront will be there when they need help. Despite the pandemic, A.J. and his teammates devised ways to safely deliver family support programs.
"I would like everyone to know that Operation Homefront is here to be the provider of choice for military families and do not be ashamed to request assistance," AJ said.
He is inspired by the knowledge that he and Operation Homefront can make a difference, put smiles on faces, and reassure those in need, saying, "I'm proud that we assist Service Members, veterans, and their families to make sure they thrive while serving their country and beyond."