Snow, Santa, and Serving Military Families at Holiday Meals for Military Event
Snow falling, Santa and Mrs. Claus waving, and elves handing out gifts and free meals helped turn one small piece of Las Vegas into a winter wonderland. Held the weekend before Thanksgiving, festivities were all part of a holiday event to support military families through Operation Homefront's Holiday Meals for Military and Holiday Toy Drive programs.
The Nevada event was one of 105 HMFM events and six Holiday Toy Drive events scheduled this year. Because of the global pandemic, Operation Homefront staff and volunteers pivoted from indoor gatherings to drive through events, following all safety guidelines.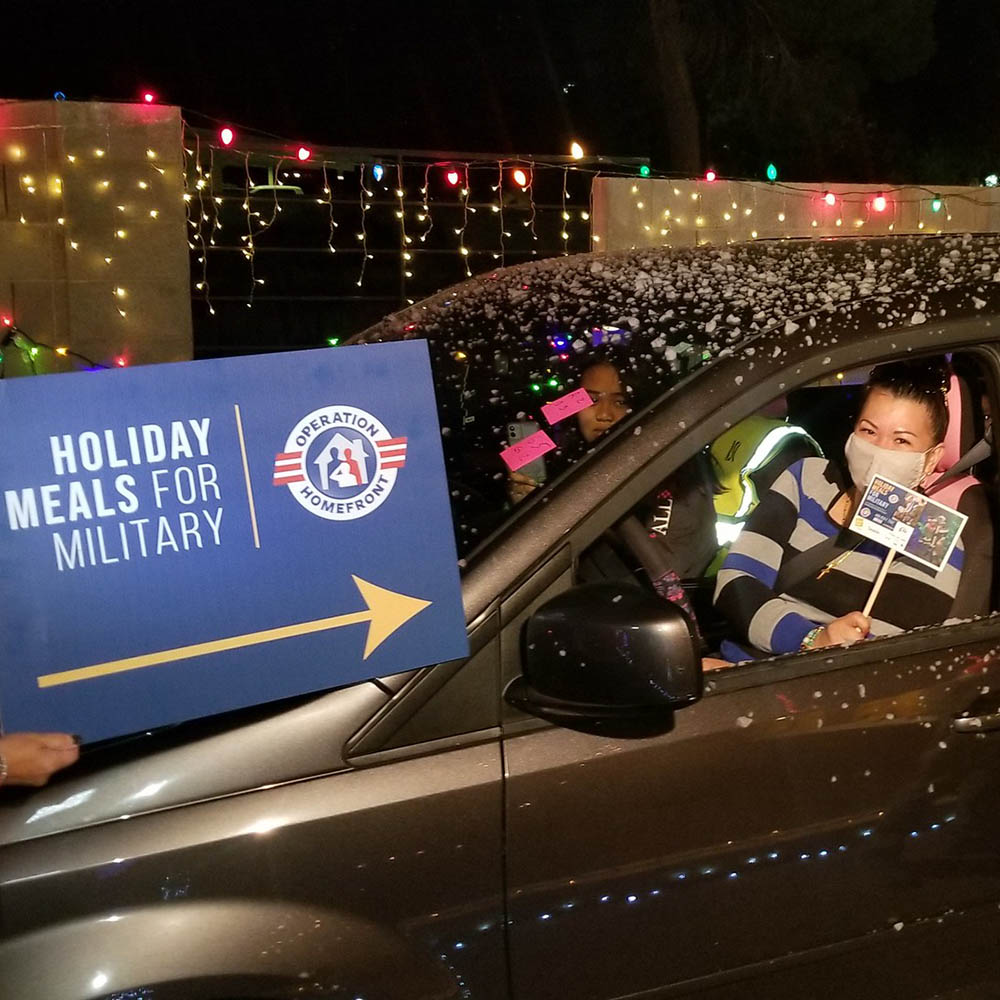 In Las Vegas, 25 volunteers worked the event that served 300 families. They enjoyed a drive through format with a spectacular light show, toys from Santa, pre-packaged cocoa, over 2,000 cookies made by the military spouses, candy canes, festive holiday music and, of course, the snow. Some families received bikes that were given away throughout the evening. Operation Homefront Area Manager Phil Martinez said the event was such a hit that plans are already underway for next year.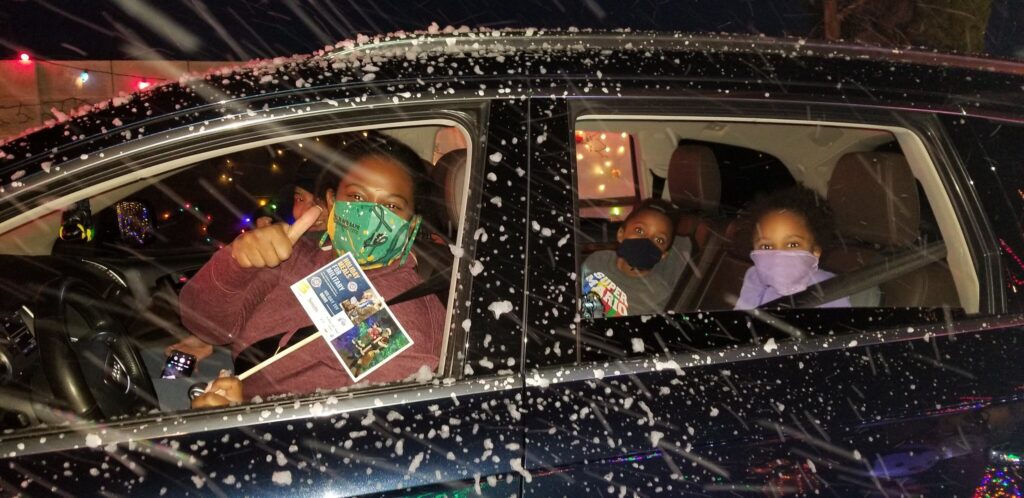 "Our Holiday Meals for Military and Holiday Toy Drive was filled with smiles, joy and a true treat to our service members and families across Southern Nevada," Phil said. " With the current pandemic continuing to take a tremendous toll on our military families, many of them need the help more than ever. It is a amazing feeling to provide our heroes an opportunity to enjoy and thrive this holiday season, and not simply struggle to get by in the communities that they've worked so hard to protect."
For Joshua, an Air Force Tech Sgt. stationed at Creech Air Force Base, the event helped cheer up his family and especially his two kids, 7 and 3 years old, since the pandemic left them unable to visit family this year as planned.
"It was great," he said. "The kids loved it, especially with living in Las Vegas, we don't get to see snow. Plus, seeing all the lights, and then Santa and Mrs. Claus, the kids just had a blast. It was awesome."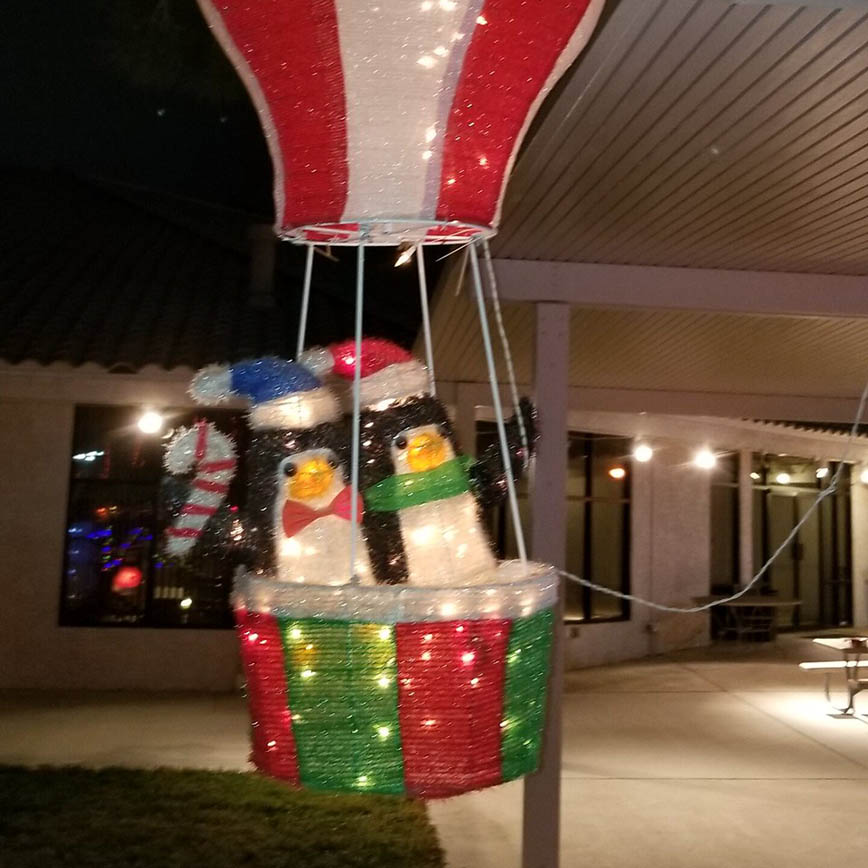 Joshua thanked Operation Homefront and the donors for supporting military families.
"You guys have definitely blessed and benefited my family, and a bunch of other families here as well," he said.
The event was made possible thanks to generous donors, such as Smith's Food Stores, which provided food and monetary support, and the Elks Lodge, which provided monetary support and the location.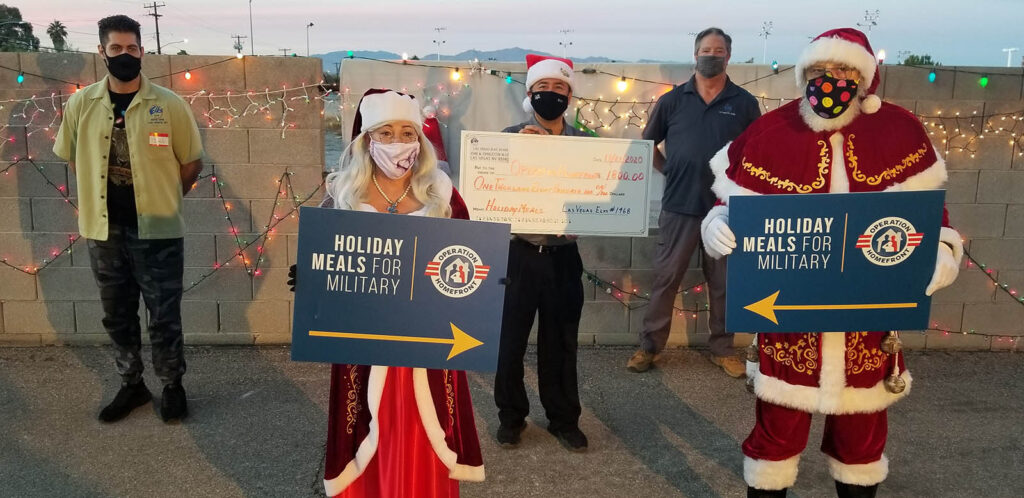 Operation Homefront has served more than 112,000 military families with free meals since 2010 through the HMFM program and in 2019 distributed $7.6 million worth of toys during holiday programs.
Our holiday programs are designed to help our military families so they can start strong, and stay strong throughout the year.