For media inquiries, please contact Susan Ziesman at Susan.Ziesman@operationhomefront.org or call (210) 392-6878.
Texas Veterans Commission Helps Fund Housing for Transitioning Military Families
SAN ANTONIO, Texas – The Texas Veterans Commission awarded San Antonio-based Operation Homefront with a $100,000 grant for FY 20-21. The funding supports the national nonprofit's San Antonio Village, part of Operation Homefront's Transitional Housing Village program, which allows eligible service members and their families to live rent-free while they transition out of the military. The grant is designated as reimbursement, helping to fund the rental property Operation Homefront provides to veterans.
"Operation Homefront is extremely grateful to the Texas Veterans Commission for their support of our Transitional Housing Village program," said Brig. Gen. (ret.) Robert Thomas, Chief Operating Officer for Operation Homefront. "Their extraordinary donation allows us to continue our mission of addressing the significant financial adjustments many military families face as they transition from the service."
Operation Homefront's Village properties are fully furnished, complete with full utility services, internet access, cable TV, and telephone service. The national nonprofit established the program to address veteran homelessness that threatens young veterans who have recently returned from Iraq and Afghanistan. Applications are open to wounded, ill, and injured service members with families. Veterans recently discharged and pending VA compensation for service-connected diagnoses are also eligible.
Participation in the program requires the veterans and their families to attend support groups, workshops, benefits briefings, and resume writing classes, as determined by their counselor. They also undergo one-on-one financial counseling to reduce debt and build savings. Once the veterans become self-sufficient, Operation Homefront counselors help them find suitable housing in the area they intend to live on a permanent basis. Upon completion of the program, veterans and their families should have VA benefits in place, debt significantly reduced and emergency savings in place.
Operation Homefront maintains Transitional Housing Villages at apartment complexes in San Antonio, Texas, San Diego, California, and Gaithersburg, Maryland.
###
About Operation Homefront: Founded in 2002, Operation Homefront is a national nonprofit organization whose mission is to build strong, stable, and secure military families so that they can thrive – not simply struggle to get by – in the communities they have worked so hard to protect. Recognized for superior performance by leading independent charity oversight groups, over 90 percent of Operation Homefront expenditures go directly to programs that support tens of thousands of military families each year. Operation Homefront provides critical financial assistance, transitional and permanent housing and family support services to prevent short-term needs from turning into chronic, long-term struggles. Thanks to the generosity of our donors and the support from thousands of volunteers, Operation Homefront proudly serves America's military families. For more information, visit OperationHomefront.org.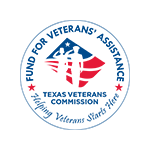 This program is supported by a grant from the Texas Veterans Commission Fund for Veterans' Assistance. The Fund for Veterans' Assistance provides grants to organizations serving veterans and their families. www.TVC.Texas.gov