Ryan Preece and United Rentals Race to Help Military Families
Military families were on NASCAR driver Ryan Preece's mind with each lap during the Tennessee Lottery 250 race on June 25, in Nashville, Tennessee.
Each time Ryan zipped around the 1.33-mile track at the Nashville Speedway, his sponsor, United Rentals, donated $50 to Operation Homefront. His 188 laps netted $9,400 on race day.
"This is something I can do to show my support for military families and help out when they're in need," Ryan said.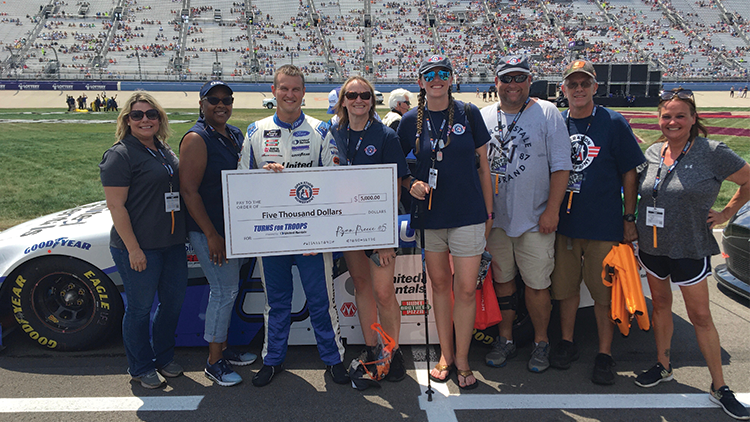 The driver joined military veterans and their family members during race weekend in Nashville. One of those families described meeting the driver and having pit-side seats for the NASCAR race as a once-in-a-lifetime opportunity.
"Being with Ryan Preece during the pre-race ceremony–standing right there with him!–and sitting in the pit box for the entire race was absolutely amazing," said Patricia Inbody, who attended with her husband, Army veteran Marc Inbody, and their daughter, Raechel.
Without the sacrifices military families make, we wouldn't have a strong country and the freedoms we enjoy

Ryan Preece, NASCAR driver
Veteran caregiver families are among those Operation Homefront serves. The nonprofit, which this year celebrates 20 years of serving America's military families, helps service members and veteran families overcome short-term bumps in the road so they don't become chronic problems.
In all, Ryan has donated $34,400 to Operation Homefront, including $2,500 raised from auctioning one of his fire suits and a matching donation from United Rentals for the auction.
The race-day pledge is part of United Rentals' Turns for Troops program, which made the same commitment for driver Austin Hill.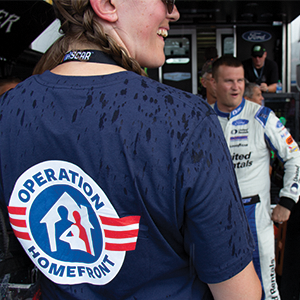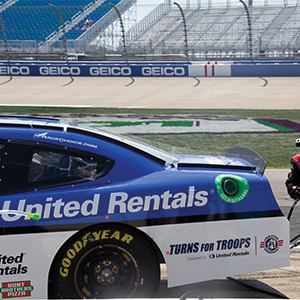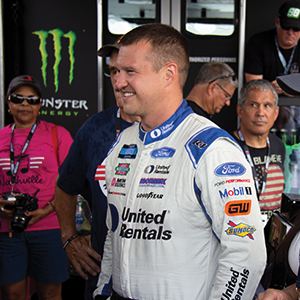 The United Rentals partnership with Operation Homefront includes a commitment of $100,000 in support of the organization's United We Stand campaign. United We Stand is a three-year, comprehensive fund-raising campaign designed to generate resources to allow Operation Homefront to secure the futures of our military families for years to come.
Ryan said he appreciates United Rentals' commitment to Operation Homefront's efforts to keep military families strong so they can build strong communities and, in turn, a strong nation.
"Without the sacrifices military families make, we wouldn't have a strong country and the freedoms we enjoy," he said.