Transitional Village Provides a Home and Support for Expectant Dual-Military Parents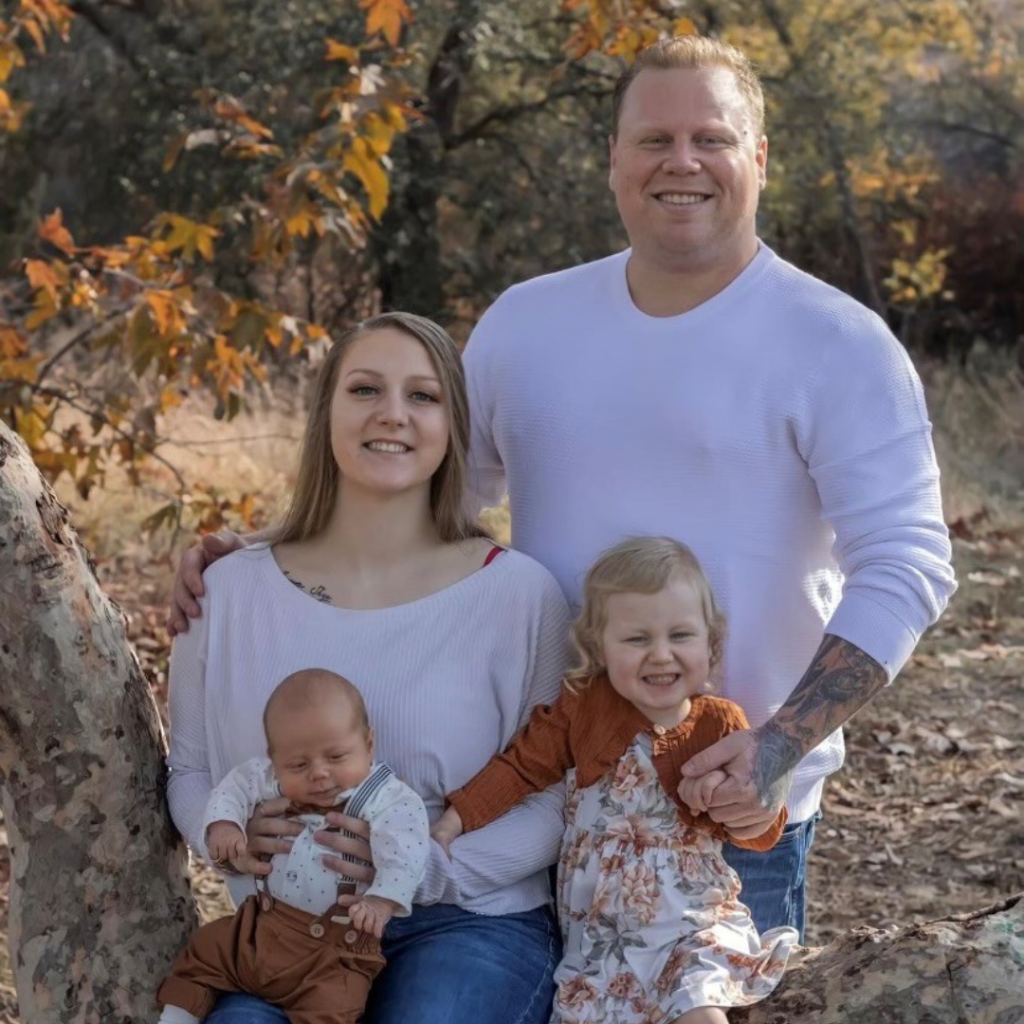 Seaman Olivia Price was about to be medically retired from the Navy as a result of severe PTSD in 2022 after serving four years. She and her husband, Brandon, also in the Navy, already had one child, Aurora, and she was pregnant with their second.
The uncertainty about where they would live was a constant stress. They were both stationed in San Diego, California and the high cost of living, along with not having any family support, caused even more worry.
Then, a friend told Olivia about Operation Homefront's Transitional Housing (Villages).
"I didn't even believe it was real," she said.
The program provides fully furnished apartments for wounded, ill, and injured service members with families to live rent-free while they go through the process of medically separating from the military. Olivia and Brandon first moved into the Operation Homefront Villages in August 2022, and their son, Artimas, was born while they were in the program.
"We're just very grateful and blessed to have been given the opportunity to provide the stability our family needs."
Olivia Price, Navy Veteran
"We were beyond grateful," Olivia said. "It gave us somewhere to live and provided some stability for our kids. The Villages are beautiful. You feel safe there. It's very welcoming."
Olivia and Brandon's goal while in the program was to pay off debt, save money and raise their credit score. Olivia said in addition to accomplishing all that, she made connections with other families and gained friends.
Brandon honorably discharged from the Navy in February.
After eight months in the Villages, the Price family looks forward to establishing their civilian lives near family in the Midwest, another goal Olivia says Operation Homefront has helped them achieve. The family was approved for an Operation Homefront Transitional Homes for Veterans home in Yorkville, Illinois.
The move will put the Price family within 45 minutes of Brandon's parents so Aurora, 3, and Artimas, 6 months, can know their grandparents. Brandon's 11-year-old daughter from a previous marriage also
lives in the area.

Olivia wants the donors to Operation Homefront to know that their support of military families makes a difference.

"Thank you 100 times over," she said.