Veteran and Family Celebrate New Baby, New Home, and Program Completion
As Air Force veteran Christian Gerhart and his family marked major milestones this year, they also reflected on their journey over the past three years as they transitioned to civilian life from military service.
Christian joined the Air Force in 2012 to serve his country and continue a family tradition. His grandfather served in World War II. During his time in the Air Force, Christian deployed to Niger, a western Africa country with significant U.S. military presence to combat Islamist militants. His last duty station was in Italy.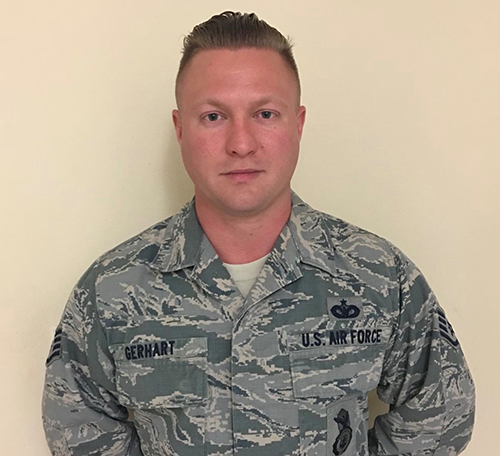 Christian and wife China welcomed their third child, Magnus Bjorn, in May, just as Christian completed his bachelor's degree. Their baby boy's arrival also coincided with the family's graduation from Operation Homefront's Transitional Homes for Veterans (THV) program and their purchase of a home.
The THV program – made possible by a grant from the A. James & Alice B. Clark Foundation – is designed to help military families, such as the Gerharts, work toward financial stability as they separate from the military. Families live rent-free in homes for two to three years, which allows them to increase their savings, reduce debt, and raise credit scores as they establish themselves in their new jobs and new communities. Since 2018, six families have graduated from the THV program, providing them with a total savings of over $350,000 in mortgage costs.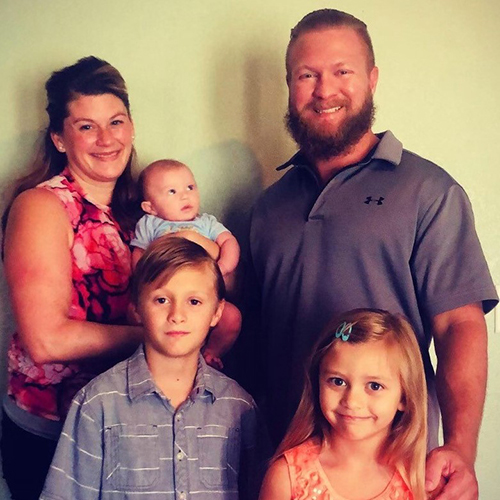 The goal of the program is to set families up for home ownership, and the Gerharts succeeded.
In June, Christian, China, and their three children – son Warrior, 8; daughter Lilah, 6, and son Magnus – moved into a three-bedroom, two-bath home in Brooksville, Florida. The accomplishment came just three years after the Gerhart family resettled from Italy to the U.S. after six years in the military.
While living in the THV house in Ruskin, Florida, for 2½ years, the family increased their savings by about $34,000. About half of that amount was from monthly payments to Operation Homefront. Those payments are is returned to the family at the end of the program.
The Gerharts also paid off debt, and both Christian's and China's credit scores increased by about 50 points.
Now, Christian looks forward to starting classes toward a master's degree in dietetics. China is pursuing a bachelor's degree in health information management.
"Thank you (to Operation Homefront) for supporting us and making our transition to civilian life much smoother and more manageable," Christian said.