As a soldier, Tashima Wheeler defended her country before being medically retired from the Army in 2015.
As a mom living in Florida, she protected her family as she and her
three daughters – ages 7, 5, and 3 – faced the threat of domestic violence. They left their family home and went to a shelter in February 2020, just as COVID was becoming a national threat.
They left with only the clothes they were wearing. While she and her
daughters were getting settled in their new location, their house was broken into, which caused irreparable damage to their locks and doors. The family budget was already strained and would not accommodate the purchase of even basic needs or being able to secure their home.
Tashima was a student working toward her master's degree in cybersecurity. As a newly single mom, she immediately began looking for a job to support her family, but she had to consider her health. She lives with a service-related back injury from a vehicle rollover accident and a blood-clotting disorder that causes her to faint.
Through her contacts at the VA and Wounded Warrior Project, Tashima was referred to Operation Homefront's Critical Financial Assistance (CFA) program for help.
The CFA program provides relief for families so short-term needs don't turn into long-term financial struggles. Since 2011, CFA has fulfilled over 45,000 requests from military families across the United States, providing nearly $30 million in relief.
Thanks to a generous donation from Wounded Warrior Project, Tashima was provided the funds needed to repair the locks on the family home and to purchase essentials for her daughters.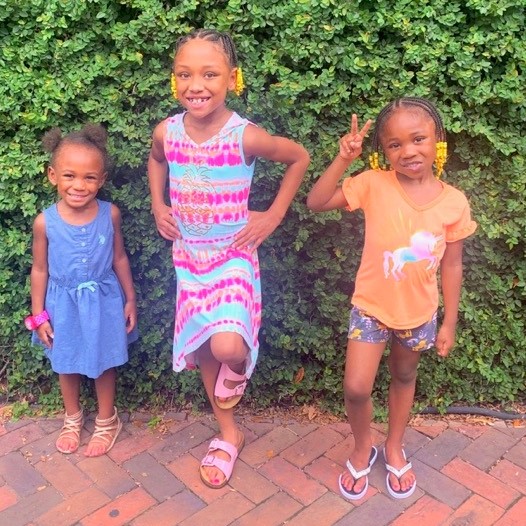 Tashima enlisted in the military in 2012, seeing it as a way to defend her country and help her achieve her goal of earning a master's degree in psychology. She worked in logistics, shipping and receiving vehicles, and she earned the rank of specialist. Tashima was a single mom of an infant when she deployed to Afghanistan for one year, a difficult period even though Tashima's mother was caring for the baby. Still, she went above and beyond in her duties during deployment and earned an Army commendation medal for her work. Tashima completed her master's degree in psychology before her medical retirement about five years ago.
In July, she began working as a mail handler with the US Postal Service, and she and the girls feel secure and stable in their home.
"We are very grateful" to Operation Homefront and their donors, she said. "Without the help of Operation Homefront, I don't think I would be here today. I was that depressed."