A Veteran Caregiver Finds Community, Friendship, and Camaraderie in Hearts of Valor program
As COVID-19 shut down in-person meetings, businesses, and churches, all places where caregivers may seek support, Michelle Bassett has made it her mission to make sure those in her Hearts of Valor caregiver support group know she is still there when needed.
"Whether it's a text message or email or call, I'm just saying that I am still here," she said. "Because we're all even more isolated. I'm doing virtual meetings so we can still see each other face to face but without the risk. We are still having the camaraderie."
Facilitated by group leaders, Hearts of Valor provides support, information, and training for caregivers nationwide, and once a year, provides an all-expenses-paid retreat in San Antonio, Texas, for a group of caregivers to have a chance to recharge, care for themselves, and connect with others caregivers in similar situations. Michelle is a Las Vegas, Nevada, group leader and attended the retreat in 2017.
She is the full-time caregiver for her husband, veteran Army Spc. James Bassett, who was entering boot camp in 2010 right around the time the two met online. James had to get a waiver to get into the military because he was a leukemia survivor. He wanted to make a difference. He had two deployments, one to Kuwait and one to the United Arab Emirates. Out in the desert, he suffered heatstroke and fell, hitting his head on a rock. He was diagnosed with a traumatic brain injury that they would not realize until later how serious it was. They moved to Las Vegas after he was medically retired in 2015. He has no short-term memory and impulse control issues. He then was diagnosed with Avascular Necrosis because of an untreated broken leg during his service.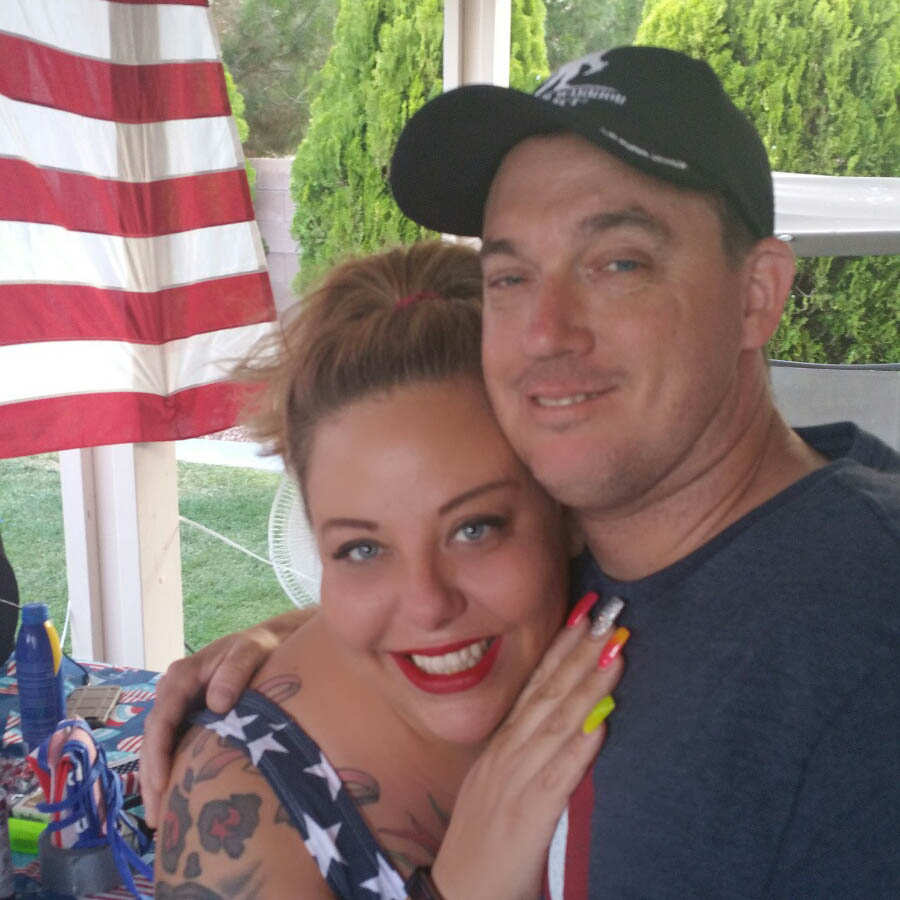 Michelle stopped working and became his caregiver. Michelle believes in open communication and is a big advocate of therapy. As a group leader, she has brought in marriage and sex therapists to talk to caregivers about intimacy with their partners. In an effort to help others, Michelle described the biggest taboo topics and how to cope with the challenges presented.
She had already volunteered for Operation Homefront programs prior to her move to Nevada so she looked into the Hearts of Valor program.
"When I went to my first meeting I was like 'oh my God these people understand me," she said. "I finally found people that understood what I went through and what my day-to-day life was like and it was like I found a home."
Her time at the San Antonio retreat was life-changing, she said.
"Seeing the other leaders seeing the other caregivers was just a whole new experience for me," Michelle said. "It made me realize we are part of something much bigger. We are helping caregivers with their day-to-day lives. I was around so many amazing people. It was such a neat experience. I still stay in touch with almost everyone I was on the retreat with."
She is grateful to the donors who help make Hearts of Valor possible, adding she hopes they understand their impact.
"Being a caregiver is really, really, lonely," she said. "If it hadn't been for Hearts of Valor I don't know where I would be today. It was my stepping-stone that empowered me to reach out and work with local congressmen and women to make changes. They are how I found my voice."
Operation Homefront's Hearts of Valor program helps military families start strong and stay strong, providing support when it is needed most.