Disabled Army Veteran Aims to Help Fellow Veterans Flourish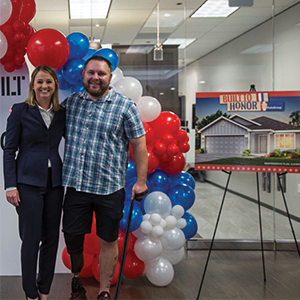 James Ford had plans for a long career in the military, but an enemy attack in Afghanistan changed the course of his life. Now the plant pathology doctoral candidate hopes a new, mortgage-free home would plant the seeds for helping his fellow disabled veterans in the future.
James, a former Army sergeant and combat engineer who lost his right leg below the knee in Afghanistan, is completing a master's degree at Texas A&M and plans to pursue a Ph.D. in ecology and evolutionary biology at Rice University in Houston.
He is considering teaching college students but also wants to form his own research company that would employ disabled veterans.
"I like to teach and mentor people," he said. "I get personal satisfaction from seeing other people succeed and become their best. The veterans I've worked with are good people who are willing to work hard."
The home in Houston suburb Hockley, Texas, being provided through Operation Homefront's Permanent Homes for Veterans program and the generosity of Pulte Group's Built to Honor initiative, would give his plans a head start.
He has an 11-year-old daughter, Jade, and 10-year-old son, Oliver, who live with their mother in San Antonio, where James underwent rehabilitation and received a prosthetic leg at the Center for the Intrepid. The children stay with him for long periods of time during holidays and summers.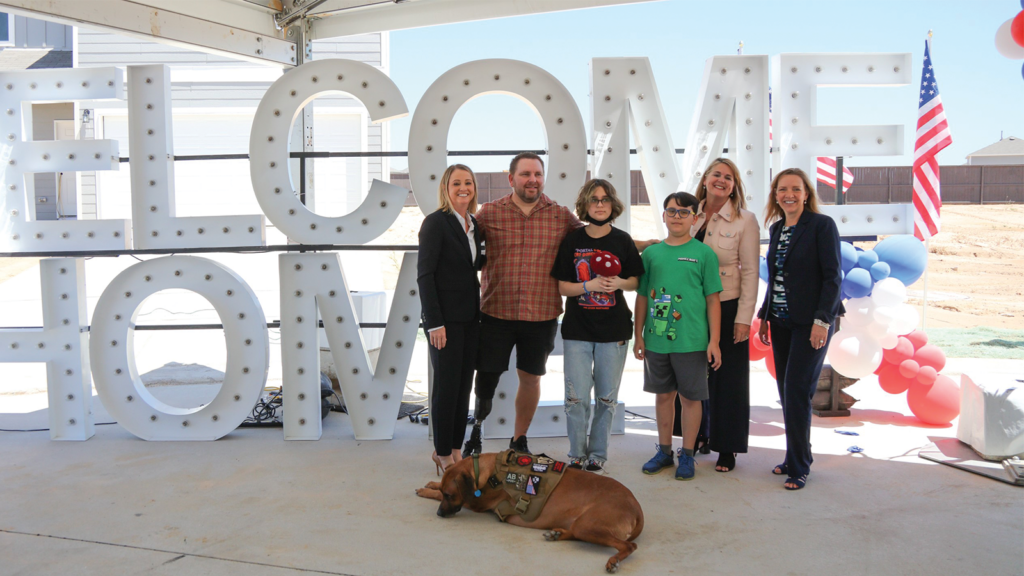 "It would mean so much," he said of a new house. "My daughter would have her own room when she's with me. She doesn't have that option now, to have her own room to do with as she wants."
James deployed to Iraq and Afghanistan during his six-year Army career. He has a steady income through VA disability pay and receives grants and student worker pay in his graduate studies.
He lives in Bryan, Texas, with an old service dog and a younger service dog in training that provide mobility assistance.
"I have high prospects at Rice," he said. "This new home would set me up to be successful so that I could give back."