Army Veteran Hopes for Hockley Home for Her Children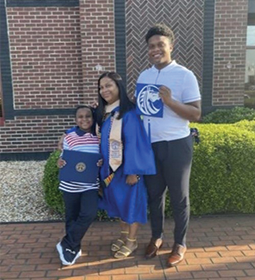 Former Army specialist Kisha Dorsey has persevered through a multitude of struggles to build a life for herself and her sons but is anxious to move out of a neighborhood where they have endured a home burglary, nearby shootings, and two hurricanes.
If she could draw her dream home, it would look a lot like the one she has applied for in the Houston suburb of Hockley, Texas. It is provided by Operation Homefront's Permanent Homes for Veterans program and the generosity of Pulte Group's Built to Honor initiative.
"It checks all of the boxes," she said of the Hockley home. "I have community in that area. It is in a safe neighborhood. It would be amazing just to own a home. All the rest is for my kids, but that part is the dream for me. To be a homeowner would make my day and my year and my decade. It would make all of the struggle and striving so worth it."
Physical issues with endometriosis, carpal tunnel syndrome, and constant pain in her right foot led to her medical retirement from the Army as a specialist after three years.
When her younger son was born with autism after having sustained a stroke in utero, her husband left her to care for the boys – Chase and Noah, now 16 and 7 – on her own.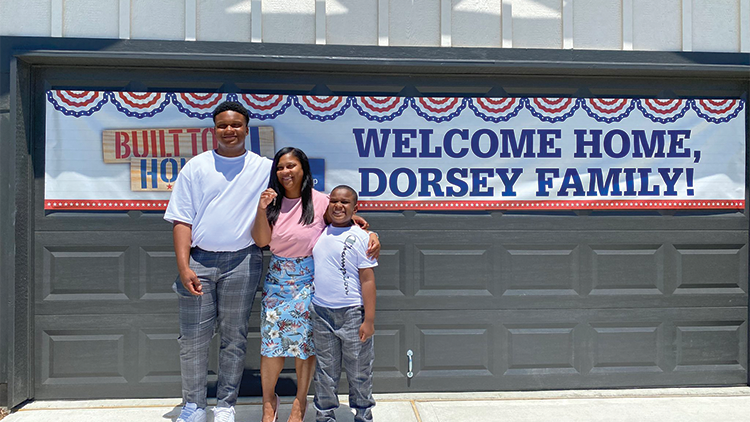 Kisha left North Carolina for Houston, but when a job opportunity fell through, she stayed with friends and was on the verge of homelessness or in a shelter. She never backed down, working in several positions with United Airlines and learning and growing along the way. Today, she works as a payroll administrator for Lone Star College.
In addition to caring for her two sons, she anticipates taking in her aging mother even though her relationship with her mother has been difficult and Kisha was raised by her grandparents.
"When she started becoming ill, it didn't matter what she did or did not do," Kisha said. "She's my mom."
Kisha longs for the safety of a yard for her youngest to play in and hopes the Hockley home will be the answer to her prayers.
"I would definitely fulfill any expectations that Operation Homefront would ask of me," she said. "We feel so blessed and grateful to be considered."