Operation Homefront Event Leads to Marital Bliss for Virginia Couple
For many, Operation Homefront is a symbol of hope for military families in need. For Anthony and Lauren De Simone, it is a symbol of their love.
Lauren was an AmeriCorps employee assigned to Operation Homefront who had her hands full organizing her first Back to School Brigade Event. Anthony was a Marine who volunteered for the August 2014 event in Norfolk, Virginia, to get out of his regular duties on base.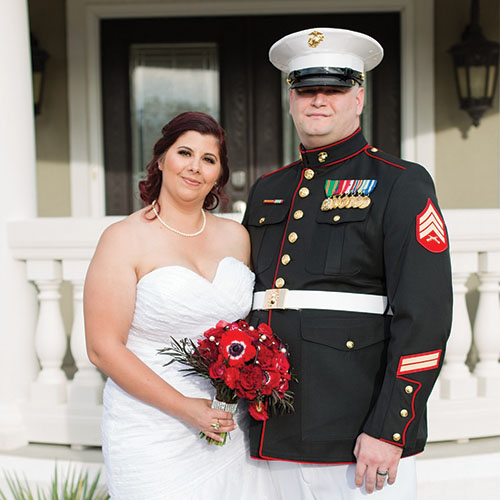 Their meeting was what is commonly known as a "meet-cute," when Anthony stepped in to help Lauren clean up a spill and smoothly asked her to send him a meme she had shown him, thus getting her phone number.
"He was making jokes and keeping things light, and he took a lot of the stress away," Lauren said. "The idea of him being himself and being able to make me laugh when I was so stressed out really endeared him to me from the start."
Lauren may have felt as if she was barely holding things together, but Anthony didn't see it that way.
"She was the person in clear control of the room," the former sergeant said. "I was attracted to that because of my time in the Marine Corps, focusing on leadership and the management of persons. The fact she was beautiful and in control was my first impression of her."
The couple became engaged and married in October 2019.
Anthony is preparing to make the most of his post-military life, working on a master's degree in modeling and simulation at Old Dominion University after receiving a bachelor's in electrical engineering from the same institution.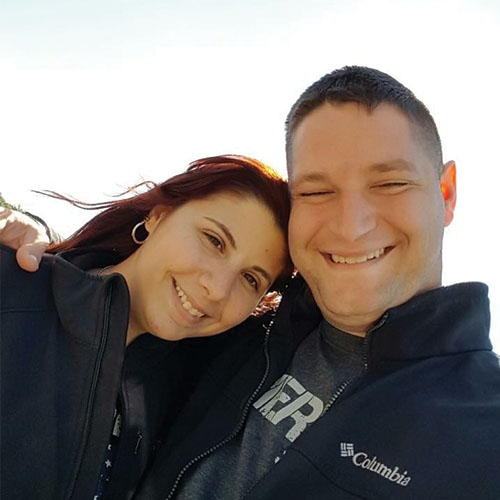 Lauren continues to support the military as Regional Director of Military Relations at the Barry Robinson Center. She said she has seen an increased need for military support because of the COVID-19 pandemic.
"COVID has brought to light the idea that once you are part of the military community, you're always there for each other," she said. "Everyone is ready to step up and help. No one is shy about offering information. Once you're in, you're in for life, and Operation Homefront is a big part of that because they help the lower enlisted, which most of the time are the ones who really need it."
Operation Homefront always will have a special meaning for the couple.
"Every time we see an Operation Homefront symbol, flag, or other images, we either text it to each other or tell each other about it," Anthony said. "Operation Homefront as a whole is a symbol for us for where we first met and started our lives together."