Navy Veteran Ready for Civilian Life After Stay at Operation Homefront Village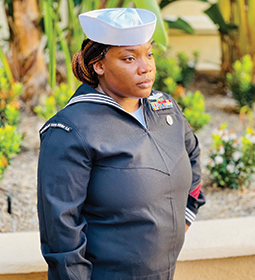 The Navy offered a path out of poverty for L. Nicole Henderson. Enlisting meant forgoing a scholarship to Florida State University, but the military would provide a roof over her head, three meals a day, and two checks a month.
She never enjoyed that stability growing up.
"I would have preferred college over the military, but poverty drove me to get away," Nicole said, explaining that she and her six siblings grew up in a haze of housing and food insecurity, foster care, and frequent moves from Texas to Florida and points between.
When Nicole's naval career ended in medical retirement this year after serving almost 14 years, she feared she and her 4-year-old daughter, MaLiyah, would repeat the cycle of homelessness. A counselor pointed her to Operation Homefront's Transitional Housing (Villages) program, and she said she will be forever grateful.
During her yearlong stay at the Village in San Diego, California, Nicole saved money and paid down debt that had accumulated on credit cards when her husband left the family as she was transitioning out of the military and recuperating from surgery. Debt mounted, the lease on her $3,000-a-month Southern California apartment was expiring, and she was dealing with her daughter's ongoing critical medical issues associated with three congenital neurological defects.
At the Village, military families live in fully furnished apartments, where rent and utility costs are covered so service members can focus on financial education, vocational counseling, and reintegrating into civilian life.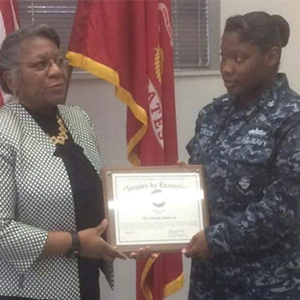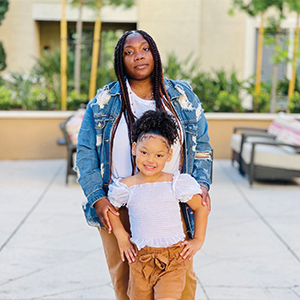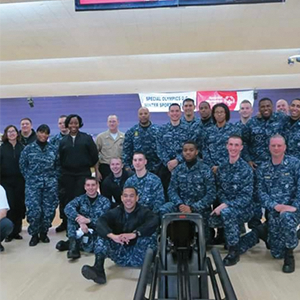 Operation Homefront offers Village locations near military medical centers in San Antonio, Texas; Gaithersburg, Maryland; and San Diego, California, where Nicole and her daughter lived. Since the program's launch in 2008, the Villages have provided housing to more than 650 military families, saving them more than $7 million in housing and utility costs.
During her stay at Village, Nicole built resources, especially for her daughter's medical care, and grew more confident about her transition back into civilian life.
"(Staying at the Village) took away a lot of the stressors. Everything I thought I was about to struggle with, they helped me," Nicole said. "(Village staffers) are 1,000 percent supportive. They understand how hard the transition is."
Despite initial doubts about a career in the Navy – or even completing boot camp – Nicole excelled as a sailor and planned to stay in 20 years or longer.
The first weeks of boot camp left Nicole questioning her decision to enlist. Her first deployment – nine months aboard the USS Comstock just a week after boot camp graduation – raised more doubt. Seasickness plagued Nicole to the point that her commander showed her how to tie a plastic bag onto her uniform so she didn't have to leave her post to throw up.
She acclimated after seven months of sailing through the western Pacific. In her second year, Nicole trained new recruits aboard the USS Rushmore. She earned the rank of petty officer second class and racked up honors such as Bluecoat of the Year, a Meritorious Service Award, and she was nominated for a Department of Defense Woman of the Year award.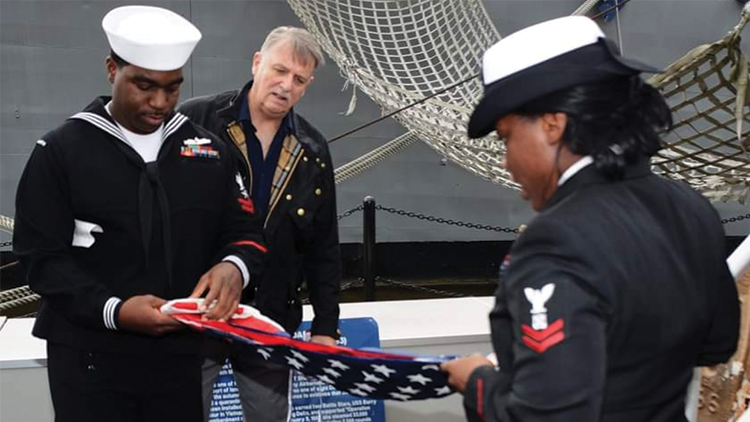 "It's crazy because I didn't even think I would make it out of boot camp," Nicole said as she reflected on her career.
Since completing the Village program in spring of 2022, Nicole is staying temporarily with her sister in Houston while she gets established. Once settled, she will pursue a degree in nursing.
For now, she plans to get a job so she and MaLiyah can get an apartment and eventually a home of their own.
"I moved around as a child and in the military. I never had childhood friends because we were always moving. I want to give MaLiyah that foundation and let her have friends and grow in this community," Nicole said.
She credits the Village program with building her confidence for her new chapter.
"I've forever in debt for their support for the reset in getting my new life started. They were a godsend."