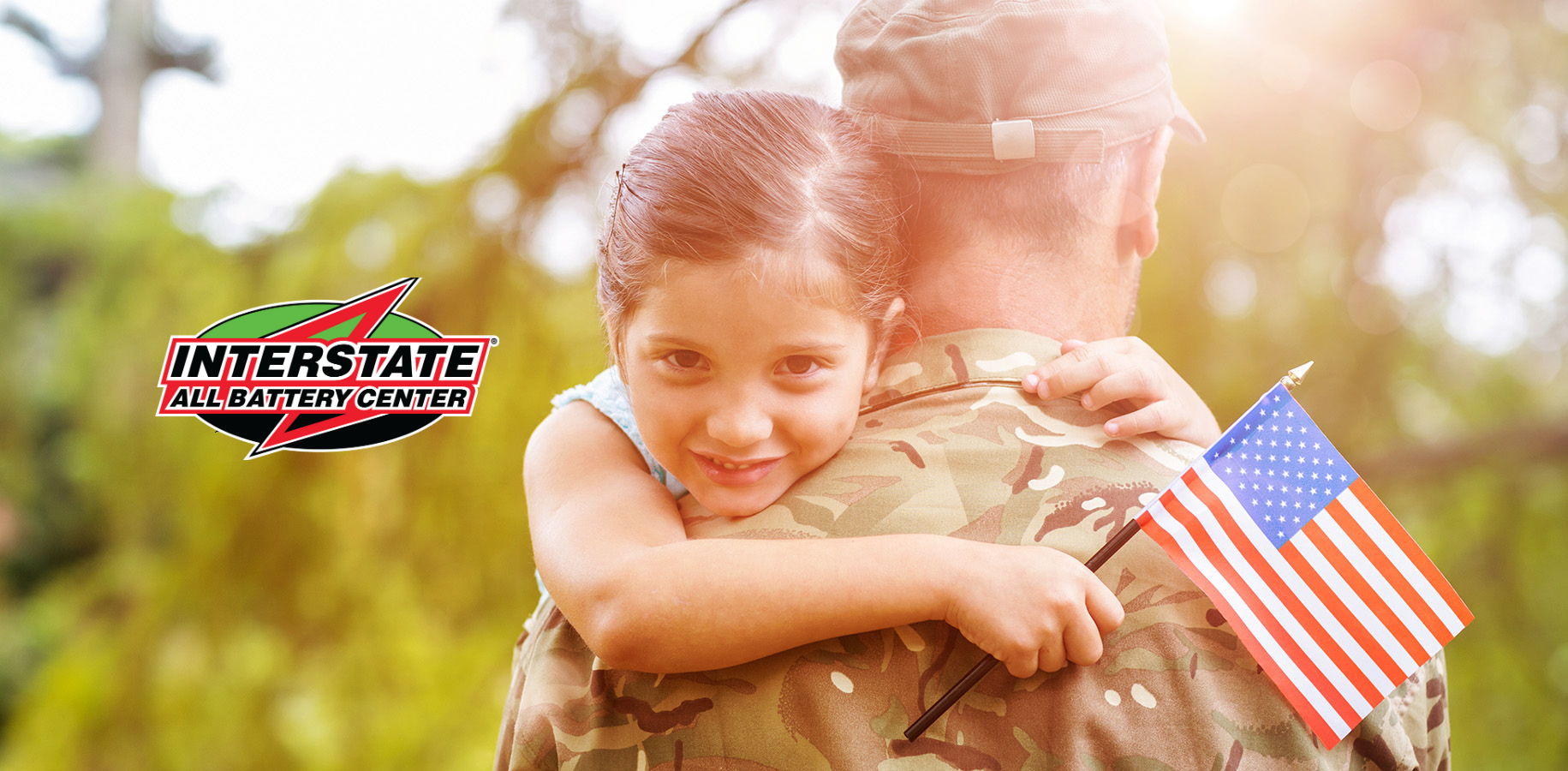 Interstate Batteries® Helping to Make an Impact
Interstate Batteries All Battery Center has joined Operation Homefront in support of #StartStrongStayStrong round up campaign from May 1st – May 31st
In efforts to celebrate our nation's veterans and their families, Interstate Batteries will help to build strong, stable, and secure military families so they can thrive—not simply struggle to get by—in the communities that they've worked so hard to protect through Operation Homefront. This is more important now than ever as military families are also experiencing job loss, reduction of spouse work hours, and bills are becoming overdue.
As of today, Operation Homefront, a national military non-profit, has seen a significant increase in the number of critical financial assistance requests as a result of the global pandemic. Items such as rent/mortgage, utilities, groceries needs have risen over the past year and Operation Homefront anticipates requests will continue to rise. We at Interstate Battery hope you will join with us as we work together to help assist the military families who are struggling to make ends meet to pay their rent or to keep them in their homes, make needed home repairs, or to keep the AC on during the upcoming summer months, or simply make this holiday season as bright as they've always been. Click here to learn more about Operation Homefront.
Please consider joining us in supporting military families by clicking the donate button below or by rounding up your order total at your local Interstate All Battery Center.
Join us!
Please consider making a donation of support.
Donate Now