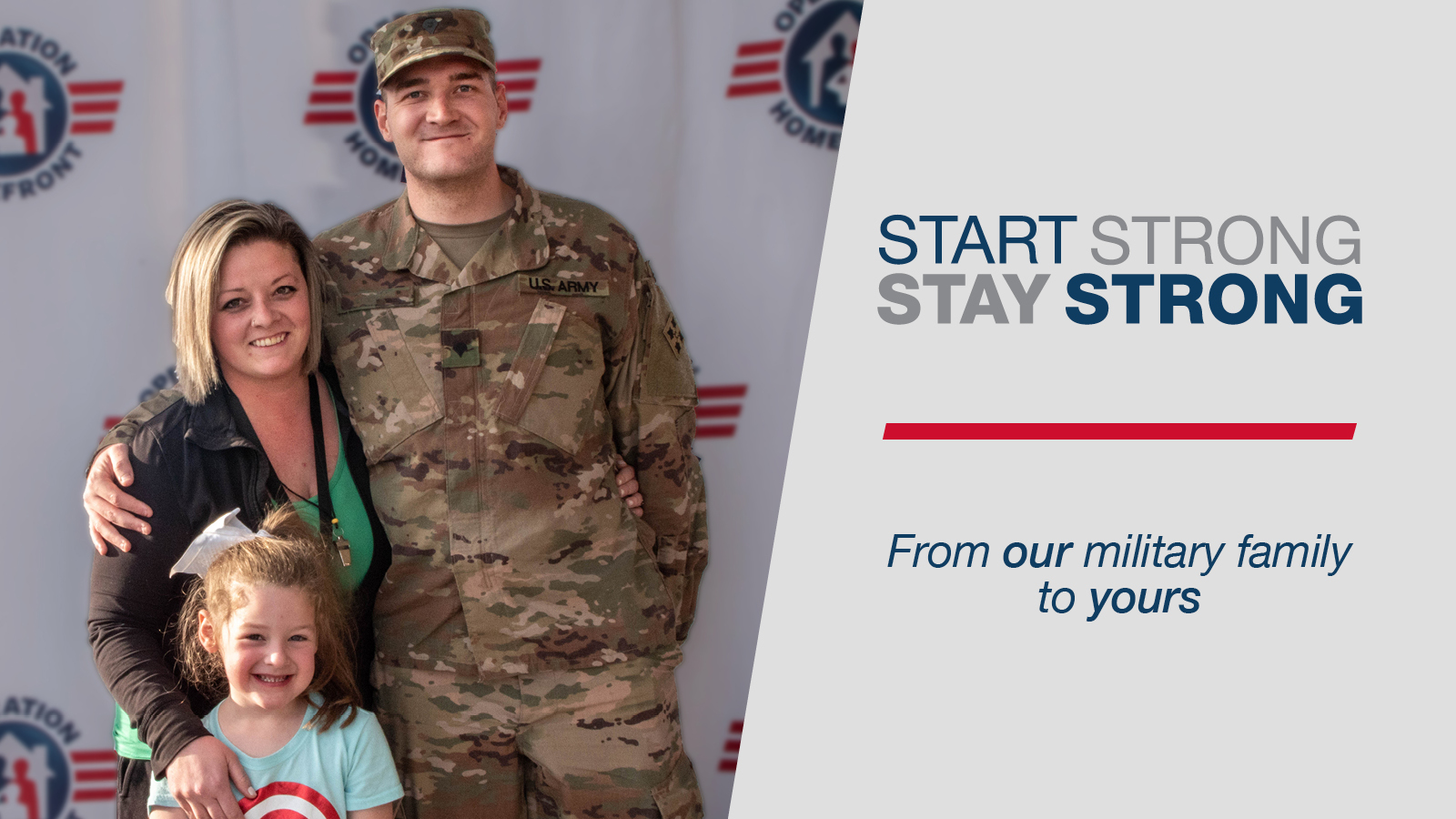 Join the Campaign
Together, Operation Homefront and our partners are providing military families with the critical support they need to start strong… and stay strong.
There are many ways to support and join this movement, and we look forward to helping you find your way. By becoming a Campaign Partner or Volunteer, you'll use your network to spread the word.
Become a Partner
Start Strong, Stay Strong relies on the commitment and generosity of our partners. Whether jointly creating a social impact campaign or a local event, we work closely to ensure that each partnership is successful. Email development@operationhomefront.org for more information on how we can collaborate.
Become a Volunteer
Sign up to volunteer at Operation Homefront events throughout the year. Become a volunteer today!
Presenting Partner
---