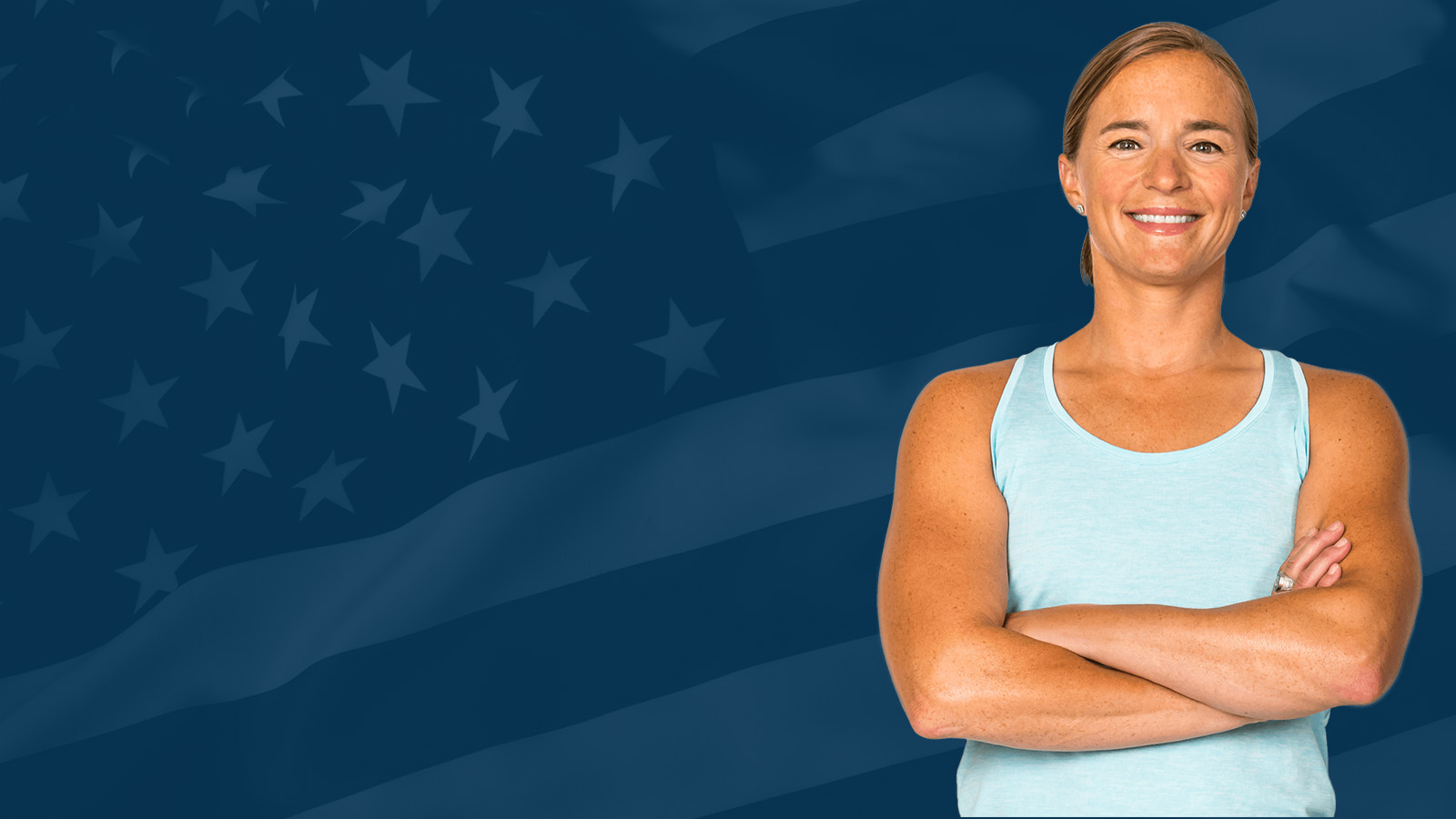 Meet Melissa
Nothing is harder and more rewarding than being a military mom. This is something American war veteran and Paralympian Melissa Stockwell knows well.
After losing her left leg in combat in 2004 as a 24-year-old first lieutenant, the lifelong athlete and patriot knew should couldn't stop there. She turned her years of hard training and dedication to para-athletics, and in 2008 earned a spot on the U.S. Paralympic Swim team. She competed for the first time as a Paralympian in Beijing, China, and represented her country in the way she now could.
This commitment and new path started a journey that eventually led her to become a three-time world champion Para-triathlete, earning the Paralympic Bronze Medal in 2016. She then went on to co-found Dare2Tri, a nonprofit organization that introduces people with disabilities to the sport of triathlon.
Skiing the slopes of Breckenridge, Colorado on one leg, running the NYC marathon, and training and performing as a world-class triathlete, however, has been nothing compared to the joy and reward of Melissa's biggest accomplishment—becoming a mom. Her two kids Dallas and Millie motivate her to continue to dream big and inspire her to serve as a role model so that one day they too will learn to discover their own dreams.
Whatever type of mom you are, Melissa helps us see that all moms are on a mission, together.
Presenting Partner
---