Candace Jules knows firsthand the challenges that military and veteran families have during their journey to start strong and stay strong. For the past fourteen years, Candace has served in the Navy both on active duty and in the Reserves. "I have been in the shoes of every person we serve, and I wish I had known about an organization like Operation Homefront when I needed help," Candace said. "I love being that help for others that I desperately needed when I transitioned out of active duty service."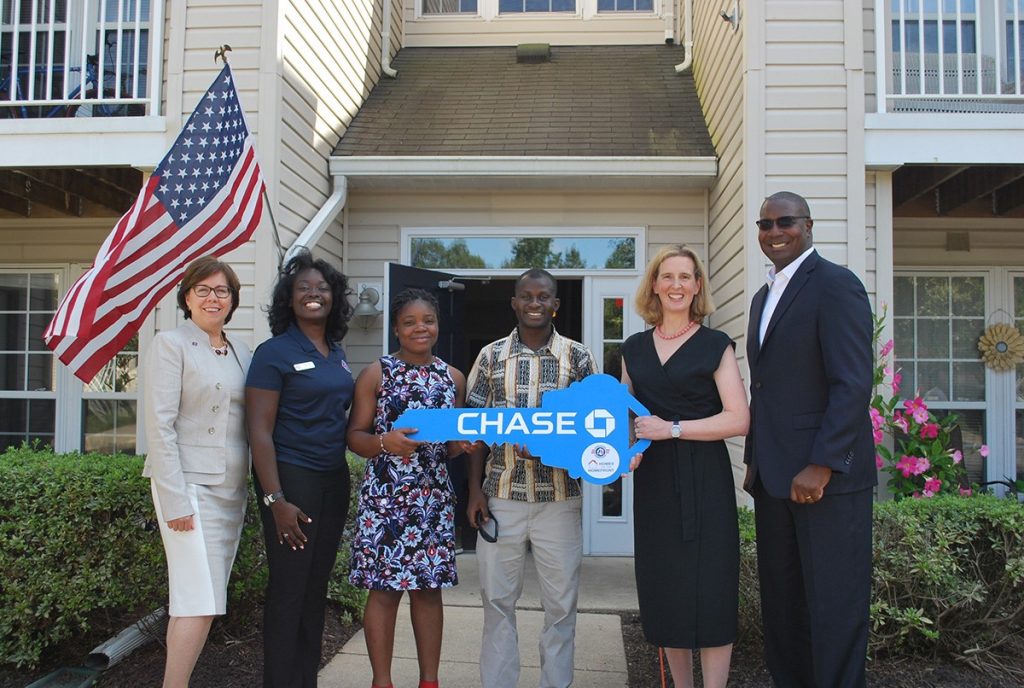 As a housing caseworker for Operation Homefront's Transitional Homes for Veterans (THV) program, Candace now helps military and veteran families who are transitioning back into civilian life. Military families usually spend two years in our THV program, and Candace helps them become part of a "new" community and gain financial stability, which prepares them for home ownership upon graduation.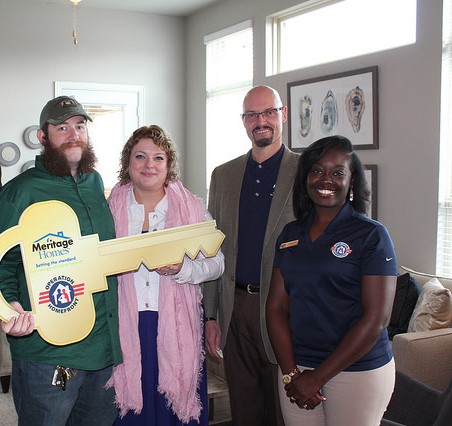 Candace believes that housing with financial counseling provides the focus and stability military families need. "Most veterans leave the military with a marketable skill along with education benefits, but what many families lack after, leaving the military, is the established history in a place that helps them qualify for rental or purchasing properties," Candace said. Operation Homefront's Transitional Homes for Veterans program provides military families with an opportunity to establish themselves in their local community, have stability during the transition process, and build the history, along with the finances needed, to be approved for a VA loan or a mortgage.
She loves being part of the bridge that helps military families. "I love when our clients feel the support and thank Operation Homefront for helping them in their time of need," Candace said. Some families begin the Transitional Homes for Veterans program with no savings and high debt, along with employment challenges, lower credit scores, and needing financial management skills, but then they graduate the program with no debt and emergency funds and savings. "The work we do is life changing, and I love being part of the work," Candace said. Operation Homefront is equipping military families to be stronger on the move.
"I know what it feels like to be young, have a career, and then have things change and have to start over from scratch," Candace said. "It's humbling every time a new family graduates this program."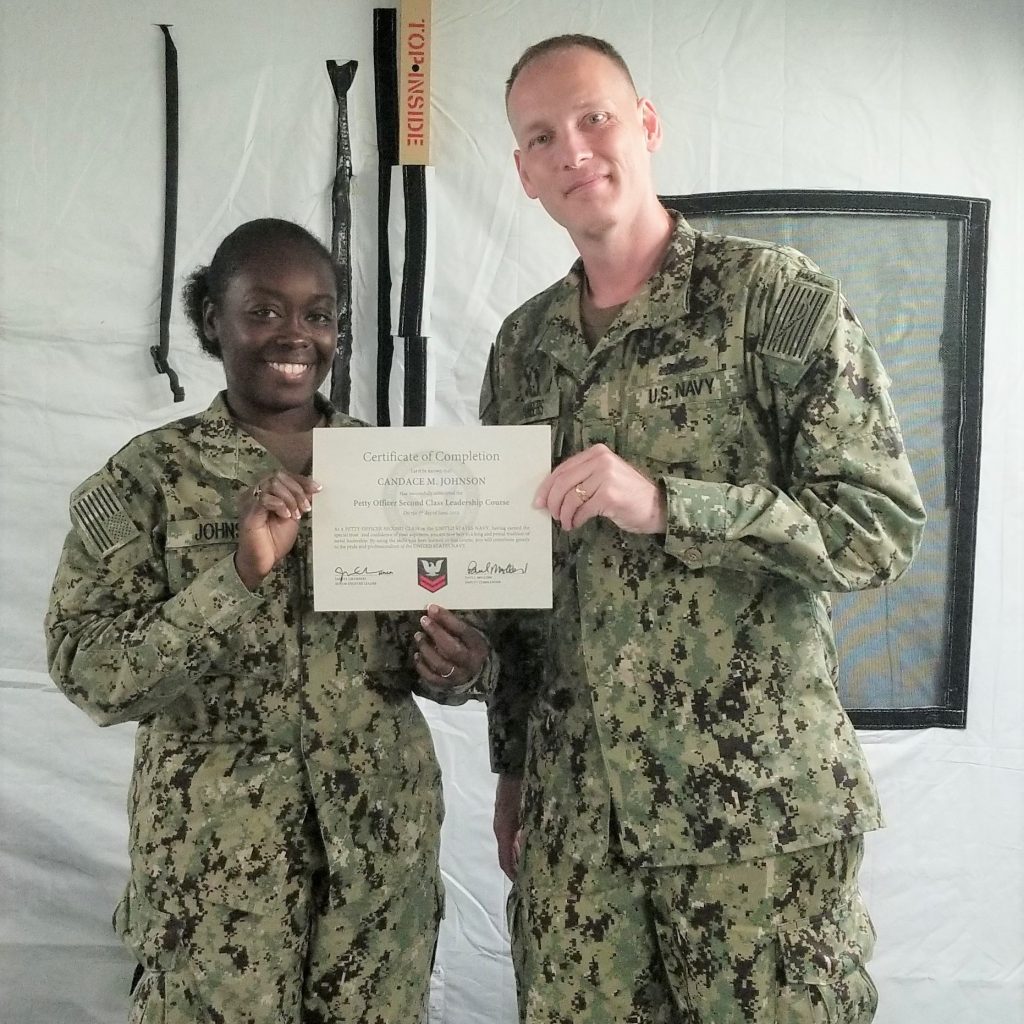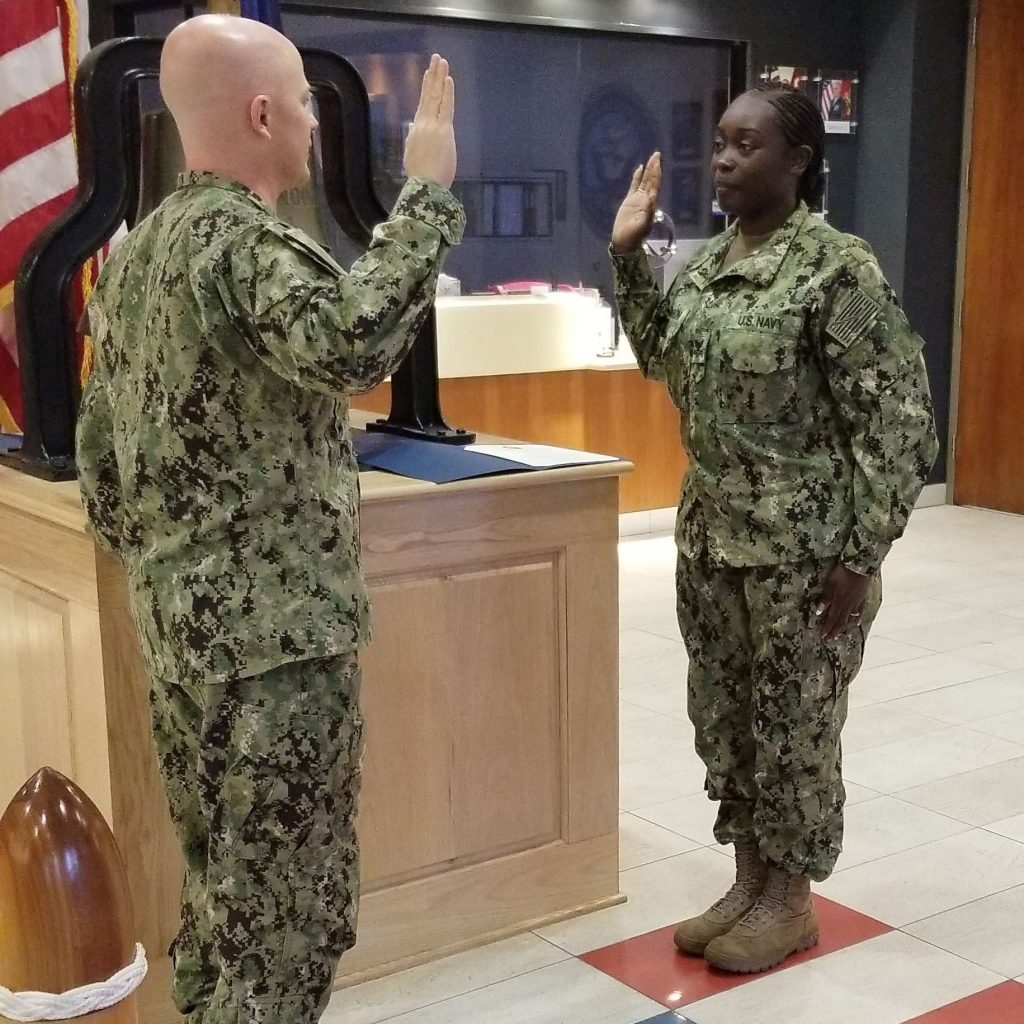 "The American dream is to be financially secure and to own a home where your family can live and grow," Candace said. "Making the dream come true, for my brothers and sisters in arms, is motivation for me. I still serve, and I still go on missions, deployments, and work side by side with service members. They stand the watch when the rest of us are enjoying the freedoms they are fighting to protect. I really love being part of Operation Homefront – the team that helps our military start strong and stay strong when it matters the most."