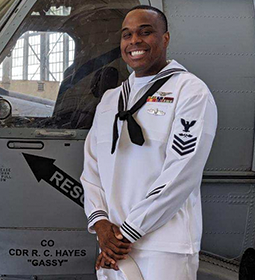 When Navy Petty Officer First Class Garfield Johnson and his wife, Tia, saw a home listed in Zephyrhills, Florida, through Operation Homefront's Permanent Homes for Veterans program, they were filled with hope. The house, donated by Meritage Homes, would put the couple and their two young children on a path to stability.
"This potential gift is a dream come true for us to be able to get established and accomplish our goals," Garfield said.
After serving 11 years in the Navy Seabees as an aircraft structural mechanic, Garfield is going through the medical retirement process. His dream of retiring from the military was cut short because of PTSD and panic attacks, the result of a near-fatal accident on the flight deck.
Garfield spent almost six years aboard the USS Wasp amphibious assault ship before being transferred to Travis Air Force Base in Northern California and then to San Diego.
In addition to his own near-fatal incident, he witnessed others narrowly escape death on the flight deck too.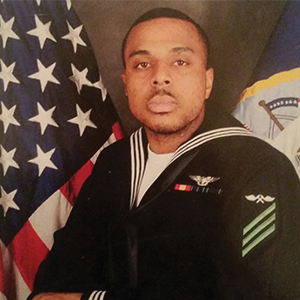 Now, the man who joined the Navy in 2010 to escape homelessness, may have an opportunity to participate in the Permanent Homes for Veterans program, become a homeowner, and put down roots closer to extended family.
"I was going from couch to couch staying at friends' houses," he said. "The Navy saved my life, gave me a career, gave me so many different skills, and allowed me to complete my goal of getting my (bachelor's) degree."
Garfield and Tia, both Florida natives, currently live in San Diego with their 4-year-old daughter, Gabrielle, and newborn son, Gavin. They reside at Operation Homefront's Transitional Housing Village (for wounded, ill, and injured service members) which has given the family stability as Garfield transitions to civilian life.
Living in Florida would offer family support as they raise their children. Gabrielle has autism and would benefit from the applied behavioral therapy, speech therapy, and occupational therapy – for help with fine motor skills and regulating emotions – offered at Tampa-area schools. They have become familiar with top schools in the area to help her, and Garfield would have plenty of help available for his needs as well.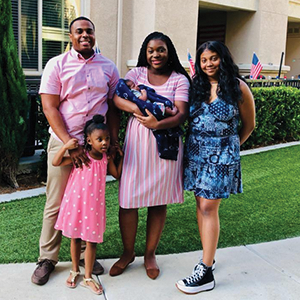 Tia, who has a master's degree in education, is ready to begin her teaching career.
"It definitely brings some hope for my transition," Garfield said. "Words cannot express how thankful we are for people out there who have the heart and the will to help veterans who get out of the military under circumstances beyond their control."